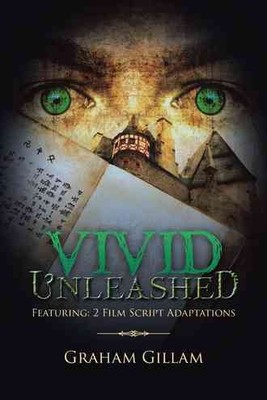 $23.99
AUD
Category: SF & FANTASY
VIVID Unleashed is a unique collection of horror tales, a true story, and two screenplays that lead the curious through terrifying scenarios that prompt the question: What if?
$32.99
AUD
Category: FICTION
An ember storm of a novel, this is Booker Prize-winning novelist Richard Flanagan at his most moving—and astonishing—best. In a world of perennial fire and growing extinctions, Anna's aged mother is dying—if her three children would just allow it. Condemned by their pity to living she increasingly esca pes through her hospital window into visions of horror and delight. When Anna's finger vanishes and a few months later her knee disappears, Anna too feels the pull of the window. She begins to see that all around her others are similarly vanishing, but no one else notices. All Anna can do is keep her mother alive. But the window keeps opening wider, taking Anna and the reader ever deeper into a strangely beautiful novel about hope and love and orange-bellied parrots.   ...Show more
$29.99
AUD
Category: YOUNG ADULT | Series: Hunger Games
Ambition will fuel him. Competition will drive him. But power has its price. It is the morning of the reaping that will kick off the tenth annual Hunger Games. In the Capitol, 18-year-old Coriolanus Snow is preparing for his one shot at glory as a mentor in the Games. The once-mighty house of Snow has fallen on hard times, its fate hanging on the slender chance that Coriolanus will be able to outcharm, outwit and outmaneuver his fellow students to mentor the winning tribute. The odds are against him. He's been given the humiliating assignment of mentoring the female tribute from District 12, the lowest of the low. Their fates are now completely intertwined — every choice Coriolanus makes could lead to favour or failure, triumph or ruin. Inside the arena, it will be a fight to the death. Outside the arena, Coriolanus starts to feel for his doomed tribute... and must weigh his need to follow the rules against his desire to survive no matter what it takes. THE BALLAD OF SONGBIRDS AND SNAKES revisits the world of Panem sixty-four years before the events of The Hunger Games, starting on the morning of the reaping of the Tenth Hunger Games. On returning to the world of The Hunger Games, Suzanne Collins said, "With this book, I wanted to explore the state of nature, who we are, and what we perceive is required for our survival. The reconstruction period ten years after the war, commonly referred to as the Dark Days - as the country of Panem struggles back to its feet - provides fertile ground for characters to grapple with these questions and thereby define their views of humanity." ...Show more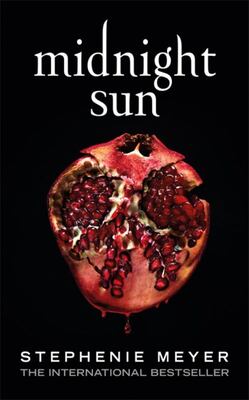 $32.99
AUD
Category: YOUNG ADULT
Number one bestselling author Stephenie Meyer makes a triumphant return to the world of Twilight with this highly-anticipated companion; the iconic love story of Bella and Edward told from the vampire's point of view. When Edward Cullen and Bella Swan met in Twilight, an iconic love story was born. But until now, fans have heard only Bella's side of the story. At last, readers can experience Edward's version in the long-awaited companion novel, MIDNIGHT SUN.This unforgettable tale as told through Edward's eyes takes on a new and decidedly dark twist. Meeting Bella is both the most unnerving and intriguing event he has experienced in all his years as a vampire. As we learn more fascinating details about Edward's past and the complexity of his inner thoughts, we understand why this is the defining struggle of his life. How can he justify following his heart if it means leading Bella into danger? In MIDNIGHT SUN, Stephenie Meyer transports us back to a world that has captivated millions of readers and brings us an epic novel about the profound pleasures and devastating consequences of immortal love. ...Show more
$32.99
AUD
Category: FICTION
TROUBLED BLOOD is the next thrilling instalment in the highly acclaimed, international bestselling series featuring Cormoran Strike and Robin Ellacott, written by Robert Galbraith, a pseudonym of J.K. Rowling. Private Detective Cormoran Strike is visiting his family in Cornwall when he is approached by a woman asking for help finding her mother, Margot Bamborough - who went missing in mysterious circumstances in 1974. Strike has never tackled a cold case before, let alone one forty years old. But despite the slim chance of success, he is intrigued and takes it on; adding to the long list of cases that he and his partner in the agency, Robin Ellacott, are currently working on. And Robin herself is also juggling a messy divorce and unwanted male attention, as well as battling her own feelings about Strike. As Strike and Robin investigate Margot's disappearance, they come up against a fiendishly complex case with leads that include tarot cards, a psychopathic serial killer and witnesses who cannot all be trusted. And they learn that even cases decades old can prove to be deadly . . . A breathtaking, labyrinthine epic, Troubled Blood is the fifth Strike and Robin novel and the most gripping and satisfying yet. Praise for the Strike series: 'The work of a master storyteller' Daily Telegraph 'A blistering piece of crime writing' Sunday Times 'Unputdownable' Daily Express 'Highly inventive storytelling' Guardian 'Superb . . . an ingenious whodunnit' Sunday Mirror 'Come for the twists and turns and stay for the beautifully drawn central relationship' Independent 'Outrageously entertaining' Financial Times   ...Show more
$9.99
AUD
$19.99
(50% off)
Category: FICTION | Series: The\Last Kingdom Ser.
The brand new novel in Bernard Cornwell's number one bestselling series on the making of England and the fate of his great hero, Uhtred of Bebbanburg. BBC2's major TV show THE LAST KINGDOM is based on the first two books in the series. From the day it was stolen from me I had dreamed of recapturing Bebb anburg. The great fort was built on a rock that was almost an island, it was massive, it could only be approached on land by a single narrow track - and it was mine. Britain is in a state of uneasy peace. Northumbria's Viking ruler, Sigtryggr, and Mercia's Saxon Queen Aethelflaed have agreed a truce. And so England's greatest warrior, Uhtred of Bebbanburg, at last has the chance to take back the home his traitorous uncle stole from him so many years ago - and which his scheming cousin still occupies. But fate is inexorable and the enemies Uhtred has made and the oaths he has sworn combine to distract him from his dream of recapturing Bebbanburg. New enemies enter into the fight for England's kingdoms: the redoubtable Constantin of Scotland seizes an opportunity for conquest and leads his armies south. Britain's precarious peace threatens to turn into a war of annihilation. But Uhtred is determined that nothing, neither the new enemies nor the old foes who combine against him, will keep him from his birthright. He is the Lord of Bebbanburg, but he will need all the skills he has learned in a lifetime of war to make his dream come true. ...Show more
The Diary of a Young Girl (Penguin Black Classics)
by Anne Frank; Mirjam Pressler (Editor); Otto Frank (Editor); Elie Wiesel (Introduction by); Susan Massotty (Translator)
$19.99
AUD
Category: CLASSIC
Discovered in the attic in which she spent the last years of her life, Anne Frank's remarkable diary has since become a world classic--a powerful reminder of the horrors of war and an eloquent testament to the human spirit.  In 1942, with Nazis occupying Holland, a thirteen-year-old Jewish girl and her family fled their home in Amsterdam and went into hiding. For the next two years, until their whereabouts were betrayed to the Gestapo, they and another family lived cloistered in the "Secret Annex" of an old office building. Cut off from the outside world, they faced hunger, boredom, the constant cruelties of living in confined quarters, and the ever-present threat of discovery and death. In her diary Anne Frank recorded vivid impressions of her experiences during this period. By turns thoughtful, moving, and amusing, her account offers a fascinating commentary on human courage and frailty and a compelling self-portrait of a sensitive and spirited young woman whose promise was tragically cut short. Praise for The Diary of a Young Girl "A truly remarkable book."--The New York Times "One of the most moving personal documents to come out of World War II."--The Philadelphia Inquirer "There may be no better way to commemorate the fiftieth anniversary of the end of World War II than to reread The Diary of a Young Girl, a testament to an indestructible nobility of spirit in the face of pure evil."--Chicago Tribune "The single most compelling personal account of the Holocaust . . . remains astonishing and excruciating."--The New York Times Book Review "How brilliantly Anne Frank captures the self-conscious alienation and naïve self-absorption of adolescence."--Newsday ...Show more
$39.99
AUD
Category: FICTION
Do not believe too quickly... What if Elizabeth Macarthur - wife of the notorious John Macarthur, wool baron in early Sydney - had written a shockingly frank secret memoir? In her introduction Kate Grenville tells, tongue firmly in cheek, of discovering a long-hidden box containing that memoir. What fo llows is a playful dance of possibilities between the real and the invented. Grenville's Elizabeth Macarthur is a passionate woman managing her complicated life-marriage to a ruthless bully, the impulses of her own heart, the search for power in a society that gave her none-with spirit, cunning and sly wit. Her memoir reveals the dark underbelly of the polite world of Jane Austen. It explodes the stereotype of the women of the past- devoted and docile, accepting of their narrow choices. That was their public face-here's what one of them really thought. At the heart of this book is one of the most toxic issues of our times- the seductive appeal of false stories. Beneath the surface of Elizabeth Macarthur's life and the violent colonial world she navigated are secrets and lies with the dangerous power to shape reality. A Room Made of Leaves is the internationally acclaimed author Kate Grenville's first novel in almost a decade. It is historical fiction turned inside out, a stunning sleight of hand that gives the past the piercing immediacy of the present.   ...Show more
$22.99
AUD
Category: FICTION | Reading Level: very good
No one's ever told Eleanor that life should be better than fine. Meet Eleanor Oliphant: She struggles with appropriate social skills and tends to say exactly what she's thinking. Nothing is missing in her carefully timetabled life of avoiding social interactions, where weekends are punctuated by frozen pizza, vodka, and phone chats with Mummy.   But everything changes when Eleanor meets Raymond, the bumbling and deeply unhygienic IT guy from her office. When she and Raymond together save Sammy, an elderly gentleman who has fallen on the sidewalk, the three become the kinds of friends who rescue one another from the lives of isolation they have each been living. And it is Raymond's big heart that will ultimately help Eleanor find the way to repair her own profoundly damaged one.   Smart, warm, uplifting, Eleanor Oliphant is Completely Fine is the story of an out-of-the-ordinary heroine whose deadpan weirdness and unconscious wit make for an irresistible journey as she realizes. . .   The only way to survive is to open your heart. ...Show more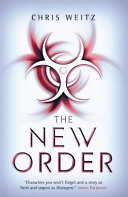 $9.99
AUD
Category: YOUNG ADULT | Series: The Young World
CURRENTLY ONLY CLEARANCE COPIES AVAILABLE    They thought they were the only ones left. They were wrong. After the unexpected revelation at the end of the first book, Donna and Jefferson are separated. Jefferson returns to NYC and tries to bring a cure to the Sickness back to the Washington Square tr ibe, while Donna finds herself in England, facing an unimaginable new world. Can the two reunite and prevent an even greater disaster than the Sickness? This second book in The Young World trilogy will keep you at the edge of your seat. ...Show more
$19.84
AUD
Category: CLASSIC
Renowned urban artist Shepard Fairey's new look for Orwell's classic dystopian taleOne of Britain's most popular novels, George Orwell's Nineteen Eighty-Four is set in a society terrorised by a totalitarian ideology propagated by The Party. Winston Smith works for the Ministry of Truth in London, chief city of Airstrip One. Big Brother stares out from every poster, the Thought Police uncover every act of betrayal. When Winston finds love with Julia, he discovers that life does not have to be dull and deadening, and awakens to new possibilities. Despite the police helicopters that hover and circle overhead, Winston and Julia begin to question the Party; they are drawn towards conspiracy. Yet Big Brother will not tolerate dissent - even in the mind. For those with original thoughts they invented Room 101. . . Nineteen Eighty-Fouris George Orwell's terrifying vision of a totalitarian future in which everything and everyone is slave to a tyrannical regime. The novel also coined many new words and phrases which regular appear in popular culture, such as 'Big Brother', 'thoughtcrime', 'doublethink' and 'Newspeak'.%%%One of Britain's most popular novels, George Orwell's dystopian tale Nineteen Eighty-Four is set in a society terrorised by a totalitarian ideology propagated by The Party. 'It was a bright cold day in April, and the clocks were striking thirteen.'Winston Smith works for the Ministry of Truth in London, chief city of Airstrip One. Big Brother stares out from every poster, the Thought Police uncover every act of betrayal. When Winston finds love with Julia, he discovers that life does not have to be dull and deadening, and awakens to new possibilities. Despite the police helicopters that hover and circle overhead, Winston and Julia begin to question the Party; they are drawn towards conspiracy. Yet Big Brother will not tolerate dissent - even in the mind. For those with original thoughts they invented Room 101. . . Nineteen Eighty-Fouris George Orwell's terrifying vision of a totalitarian future in which everything and everyone is slave to a tyrannical regime. The novel also coined many new words and phrases which regular appear in popular culture, such as 'Big Brother', 'thoughtcrime', 'doublethink' and 'Newspeak'.'More relevant to today that almost any other book that you can think of' Jo Brand'Right up there among my favourite books...I read it again and again' Margaret AtwoodGeorge Orwell (Eric Arthur Blair) was an accomplished social, political and literary commentator and essayist known for his non-fiction works The Road to Wigan Pierand Homage to Catalonia. His most famous novels, Animal Farmand 1984 have influenced a generation of twentieth century political satirists and dystopian novelists. This edition of Orwell's seminal novel is introduced by Professor Peter Davidson. ...Show more
$22.99
AUD
Category: FICTION | Reading Level: very good
An utterly wonderful debut novel of love, crime, magic, fate and a boy's coming of age, set in 1980s Australia and infused with the originality, charm, pathos, and heart of Extremely Loud and Incredibly Close and The Curious Incident of the Dog in the Night-Time. The mind can take you anywhere you want to go. Eli Bell's life is complicated. His father is lost, his mother is in jail, and his stepdad is a heroin dealer. The most steadfast adult in Eli's life is Slim--a notorious felon and national record-holder for successful prison escapes--who watches over Eli and August, his silent genius of an older brother. Exiled far from the rest of the world in Darra, a seedy suburb populated by Polish and Vietnamese refugees, this twelve-year-old boy with an old soul and an adult mind is just trying to follow his heart, learn what it takes to be a good man, and train for a glamorous career in journalism. Life, however, insists on throwing obstacles in Eli's path--most notably Tytus Broz, Brisbane's legendary drug dealer. But the real trouble lies ahead. Eli is about to fall in love, face off against truly bad guys, and fight to save his mother from a certain doom--all before starting high school. A story of brotherhood, true love, family, and the most unlikely of friendships, Boy Swallows Universe is the tale of an adolescent boy on the cusp of discovering the man he will be. Powerful and kinetic, Trent Dalton's debut is sure to be one of the most heartbreaking, joyous and exhilarating novels you will experience. ...Show more