$24.99
AUD
Category: POETRY
From the #1 New York Times bestselling author of milk and honey and the sun and her flowers comes her greatly anticipated third collection of poetry. rupi kaur constantly embraces growth, and in home body, she walks readers through a reflective and intimate journey visiting the past, the present, and th e potential of the self. home body is a collection of raw, honest conversations with oneself - reminding readers to fill up on love, acceptance, community, family, and embrace change. illustrated by the author, themes of nature and nurture, light and dark, rest here. i dive into the well of my body and end up in another world everything i need already exists in me there's no need to look anywhere else - home ...Show more
To My Country
by Ben Lawson; Bruce Whatley (Illustrator)
$29.99
AUD
Category: POETRY
On January 10, Ben touched the hearts of Australians with the reading of his poem To My Country in response to the Australian bushfires. This gorgeous 4 colour book combines Ben's heartfelt words with stunning illustrations by Bruce Whatley.    
$32.99
AUD
Category: POETRY
'One of the most important and influential writers of our time' Sunday Times Clive James has been close to death for several years, and he has written about the experience in a series of deeply moving poems. In Sentenced to Life, he was clear-sighted as he faced the end, honest about his regrets. In In jury Time, he wrote about living well in the time remaining, focusing our attention on the joys of family and art, and celebrating the immediate beauty of the world. At the opening of The River in the Sky, a book-length poem, we find James in ill health but high spirits. Although his body traps him in his Cambridge house, his mind is free to roam. The River in the Sky takes us on a grand tour of 'the fragile treasures of his life'. Animated by powerful recollections, James presents a flowing stream of vivid images. He moves from emotionally resonant personal moments, such as listening to jazz records with his future wife, to unforgettable encounters with all kinds of culture: Beethoven's Ninth Symphony sits alongside 'YouTube's vast cosmopolis'. As ever with James, he shares his passions with enormous generosity, making brilliant and original connections, and fearlessly tackling the biggest questions: the meaning of life and how to live it. In the end, what emerges from this autobiographical epic is a soaring work of exceptional depth and overwhelming feeling, a new marvel for the modern age. ...Show more
Kindred
by Kirli Saunders
$24.99
AUD
Category: POETRY
This is the breaking, the shattering, the smattering of every limit ever accepted or imposed... Kindred, Kirli Saunders debut poetry collection, is a pleasure to lose yourself in. Kirli has a keen eye for observation, humour and big themes that surround Love/Connection/Loss in an engaging style, complem ented by evocative and poignant imagery. It talks to identity, culture, community and the role of Earth as healer. Kindred has the ability to grab hold of the personal in the universal and reflect this back to the reader. ...Show more
Flame (PB)
by Leonard Cohen; Adam Cohen (Introduction by)
$29.99
AUD
Category: POETRY
THE NEW YORK TIMES BESTSELLERThe Flame is the final work from Leonard Cohen, the revered poet and musician whose fans span generations and whose work is celebrated throughout the world. Featuring poems, excerpts from his private notebooks, lyrics, and hand-drawn self-portraits, The Flame offers an intim ate look inside the life and mind of a singular artist.A reckoning with a life lived deeply and passionately, with wit and panache, this collection is a valedictory work. ...Show more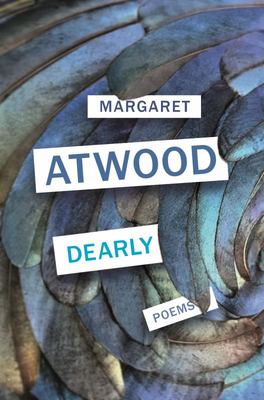 $27.99
AUD
Category: POETRY | Reading Level: near fine
The collection of a lifetime from the bestselling novelist and poet. By turns moving, playful and wise, the poems gathered in Dearly are about absences and endings, ageing and retrospection, but also about gifts and renewals. They explore bodies and minds in transition, as well as the everyday objects and rituals that embed us in the present. Werewolves, sirens and dreams make their appearance, as do various forms of animal life and fragments of our damaged environment. Before she became one of the world's most important and loved novelists, Atwood was a poet. Dearly is her first collection in over a decade. It brings together many of her most recognizable and celebrated themes, but distilled - from minutely perfect descriptions of the natural world to startlingly witty encounters with aliens, from pressing political issues to myth and legend. It is a pure Atwood delight, and long-term readers and new fans alike will treasure its insight, empathy and humour. ...Show more
DKMH
by Dacre Montgomery
$29.99
AUD
Category: POETRY
A story of living, imagery from bursts of color and feelings, and hallucinations of our imagination. Written by spoken word poet, podcaster, and Stranger Things star Dacre Montgomery, comes his debut collection of poetry DKMH.   Since its release as a small mixed-media podcast, DKMH has topped charts all over the internet. Written and produced by Stranger Things star Dacre Montgomery, the DKMH platform is expanding to print. This exciting debut collection of poetry and prose is an analysis of ego, love, anger, and anxiety. Each poem investigates our individual driving forces and how experiences shape us into the humans we are, deeply personal yet strangely familiar and universal. Consumable on a variety of platforms, DKMH is a constant battle between themes that explore the biggest life questions: who are we, why are we, and what drives us? ...Show more
$29.99
AUD
Category: POETRY
The poems in this collection were chosen by Paterson's granddaughters - those that have proved most popular as well as their own particular favourites.Time spent reading ths book will be time spent with old, familiar friends. There is a warmth, richness and humour about the poems of Banjo Paterson that has endeared them to generations of Australians. Old favourites include: The Man from Snowy River Mulga Bill's Bicycle The Geebung Polo Club and of course Waltzing Matilda ...Show more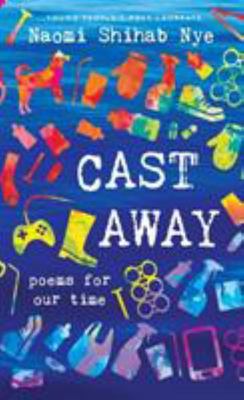 $34.99
AUD
Category: POETRY
Acclaimed poet and Young People's Poet Laureate Naomi Shihab Nye shines a spotlight on the things we cast away, from plastic water bottles to those less fortunate, in this collection of more than eighty original and never-before-published poems. A deeply moving, sometimes funny, and always provocative p oetry collection for all ages. "Nye at her engaging, insightful best."--Kirkus (starred review) "How much have you thrown away in your lifetime already? Do you ever think about it? Where does this plethora of leavings come from? How long does it take you, even one little you, to fill the can by your desk?"--Naomi Shihab Nye National Book Award Finalist, Young People's Poet Laureate, and devoted trash-picker-upper Naomi Shihab Nye explores these questions and more in this original collection of poetry that features more than eighty new poems. "I couldn't save the world, but I could pick up trash," she says in her introduction to this stunning volume. With poems about food wrappers, lost mittens, plastic straws, refugee children, trashy talk, the environment, connection, community, responsibility to the planet, politics, immigration, time, junk mail, trash collectors, garbage trucks, all that we carry and all that we discard, this is a rich, engaging, moving, and sometimes humorous collection for readers ages twelve to adult. Features an index. ...Show more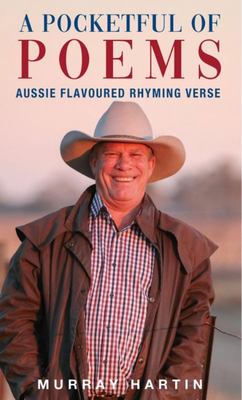 $19.99
AUD
Category: POETRY
This is not a book you read once and toss in the cupboard. This book will become dog-eared and tattered as your re-read it and pass it around. Its your go-to book to get a great big taste of Australia. And with Muzs poetry the flavour is always spot on.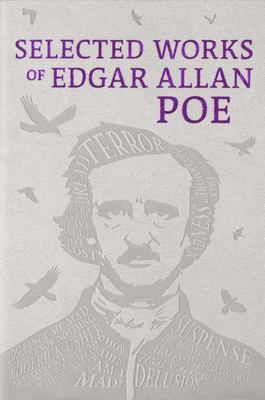 $29.99
AUD
Category: POETRY | Series: Word Cloud Classics Ser.
These stories and poems come from the mind of one of the earliest masters of macabre literature. From the mysterious to the macabre, the works of Edgar Allan Poe have the power to evoke readers' deepest emotions. Poe's stories and poems explore the darker side of life and still offer lessons and insigh t into human behavior today. This Word Cloud edition presents many of Poe's best-known works, including "The Raven," "The Murders in the Rue Morgue," "The Tell-Tale Heart," and "The Fall of the House of Usher," along with dozens of other short stories and poems.  ...Show more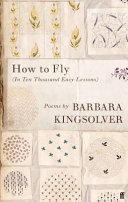 How to Fly
by Barbara Kingsolver
$29.99
AUD
Category: POETRY
A beautifully produced gift-edition of Barbara Kingsolver's luminous poetry - to appeal to her loyal fans and fiction readers more generally.