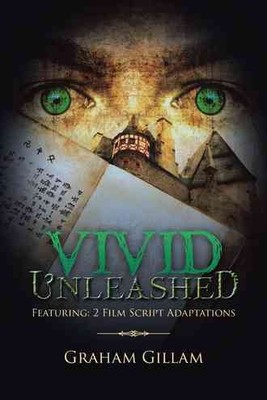 $23.99
AUD
Category: SF & FANTASY
VIVID Unleashed is a unique collection of horror tales, a true story, and two screenplays that lead the curious through terrifying scenarios that prompt the question: What if?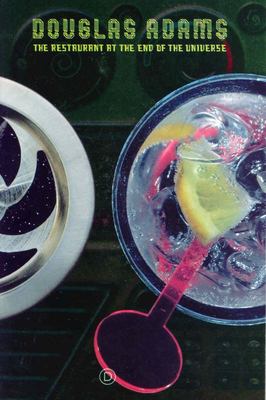 $7.00
AUD
Category: SF & FANTASY | Series: The\Southern Reach Trilogy Ser.
The highly anticipated third volume of the haunting, disturbing and evocative Southern Reach trilogy. It is winter in Area X. A new team embarks across the border, on a mission to find a member of a previous expedition who may have been left behind. As they press deeper into the unknown – navigating new terrain and new challenges – the threat to the outside world becomes only more daunting. In this last instalment of the Southern Reach Trilogy, the mysteries of Area X may have been solved, but their consequences and implications are no less profound – or terrifying. ...Show more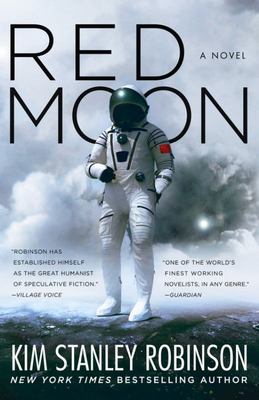 Red Moon
by Kim Stanley Robinson
$14.99
AUD
Category: SF & FANTASY
Thirty years from now, mankind has colonized the moon. A magnificent novel of space exploration and political revolution from the New York Times-bestselling author renowned for his thought-provoking, immersive visions of the future.
$32.99
AUD
Category: SF & FANTASY
From the New York Times bestselling author of the legendary Witcher series--the books that inspired the Netflix show and the hit video games--comes the first in an epic new trilogy.   Reinmar of Bielawa, sometimes known as Reynevan, is a doctor, a magician and, according to some, a charlatan. And when a thoughtless indiscretion finds him caught in the crosshairs of powerful noble family, he is forced to flee his home.   But once he passes beyond the city borders, he finds that there are dangers ahead as well as behind. Strange mystical forces are gathering in the shadows. And pursued not only by the affronted Stercza brothers, bent on vengeance, but also by the Holy Inquisition, Reynevan finds himself in the Narrenturm, the Tower of Fools.   The Tower is an asylum for the mad, or for those who dare to think differently and challenge the prevailing order. And escaping the Tower, avoiding the conflict around him, and keeping his own sanity might prove a greater challenge than Reynevan ever imagined.     Also by Andrzej Sapkowski:   Witcher collections The Last Wish Sword of Destiny   Witcher novels Blood of Elves The Time of Contempt Baptism of Fire The Tower of Swallows Lady of the Lake Season of Storms   The Malady and Other Stories: An Andrzej Sapkowski Sampler (e-only)     Translated by David French   ...Show more
$32.99
AUD
Category: SF & FANTASY
To Sleep in a Sea of Stars is a brand new epic novel from New York Times bestselling author Christopher Paolini. Exploring new worlds is all Kira Navarez ever dreamed of doing. But now she has found her nightmare.  On a distant planet ripe for a colony, she has discovered a relic previously unseen by hu man eyes.   It will transform her entirely and forever.   Humanity will face annihilation.   She is alone. We are not.   There is no going back.   ...Show more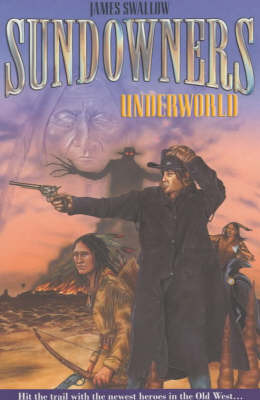 $5.00
AUD
Category: SF & FANTASY | Series: Sundowners S. | Reading Level: From 12 to 14
After saving the town of Stonetree from abduction by the sinister rail baron Robur Drache, servant of The Faceless, gunslinger Tyler and Indian shaman Fivehawk have tracked the villain to the Burnt Hills mine. Both are searching for family members kidnapped by Drache's minions.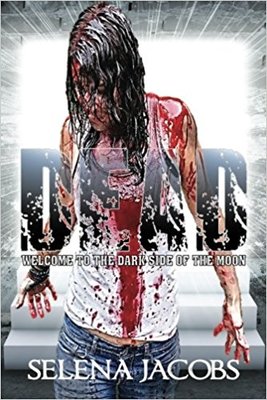 $24.99
AUD
Category: SF & FANTASY
Beyond the thin film of life exists a dimension feared by the living since the dawn of time, an unavoidable world for us all, a world terrorised by monsters...one a man whose reputation strikes fear by name alone, the other a beast of unstoppable power. When Bethany and her two young sons are killed by a head-on collision with a bus she finds herself forced into a battle of survival in a world overrun by lawless legions of the dead who revel in the soulless anarchy of the dark side. The time has come to join the crusade against forces of evil beyond the eye of God. Hold tightly to the promised immortality of your soul to see beyond that of corruption, temptation and the powers of darkness, or be lost forever…to the dark side. ...Show more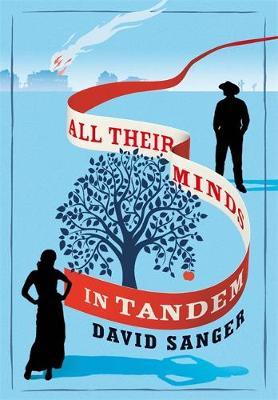 $12.99
AUD
Category: SF & FANTASY
The setting is October 1879. The stage is New Georgetown, West Virginia. A mysterious figure by the name of 'The Maker' has entered this small community and, almost immediately upon doing so, started entering the minds of the townsfolk. Townsfolk who are as curious as The Maker himself. Like Dr Umbrund, the pint-sized physician with a prodigious capacity for sin; like the three sisters in the house on the hill - one stern, one wild, one mysterious; like the tavern's semi-mythical siren, 'The Bird', who plays spellbinding music from behind a black velvet curtain, and whom no patron has ever laid eyes on; like Odell, a youth with dreams and ambitions that his craven disposition will forever prevent him from seizing; and who has spent the entirety of his erstwhile existence under the crushing heel of Clay, New Georgetown's lead cad and chief alpha male. As we enter these characters' lives, and lightly tread our way through their brains, their bedrooms, their backstories and beyond, we will see what it is they all hope for and hide - and learn just why The Maker has chosen to meet them. ...Show more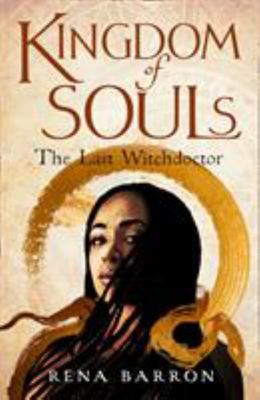 $12.99
AUD
$32.99
(60% off)
Category: SF & FANTASY
Magic has a price--if you're willing to pay. The lush world building of Children of Blood and Bone meets the epic scale of Strange the Dreamer in this captivating epic YA fantasy debut. Born into a family of powerful witchdoctors, Arrah yearns for magic of her own. But each year she fails to call forth her ancestral powers, while her ambitious mother watches with growing disapproval. There's only one thing Arrah hasn't tried, a deadly last resort: trading years of her own life for scraps of magic. Until the Kingdom's children begin to disappear, and Arrah is desperate to find the culprit. She uncovers something worse. The long-imprisoned Demon King is stirring. And if he rises, his hunger for souls will bring the world to its knees... unless Arrah pays the price for the magic to stop him. Inspired by tales of folk magic in her own community, Rena Barron spins a darkly magical tale perfect for fans of Three Dark Crowns or Shadow and Bone, about a girl caught between gods, monsters, and her own mother's schemes. ...Show more
$16.99
AUD
Category: SF & FANTASY | Series: The Book of Dust
Malcolm Polstead's Oxford life has been one of routine, ordinary even. He is happiest playing with his daemon, Asta, in their canoe, La Belle Sauvage. But now as the rain builds, the world around Malcolm and Asta is, it seems, set to become increasingly far from ordinary. Finding himself linked to a bab y by the name of Lyra Belacqua, Malcolm is forced to undertake the challenge of his life and to make a dangerous journey that will change him and Lyra forever . . . ...Show more
$22.99
AUD
Category: SF & FANTASY | Series: The Dark Tower | Reading Level: very good
The Dark Tower is now a major motion picture starring Matthew McConaughey and Idris Elba. 'The man in black fled across the desert, and the gunslinger followed.' The iconic opening line of Stephen King's groundbreaking series, The Dark Tower, introduces one of his most enigmatic and powerful heroes: Rol and of Gilead, the Last Gunslinger. Roland is a haunting figure, a loner, on a spellbinding journey toward the mysterious Dark Tower, in a desolate world which frighteningly echoes our own. On his quest, Roland begins a friendship with a kid from New York named Jake, encounters an alluring woman and faces an agonising choice between damnation and salvation as he pursues the Man in Black. JOIN THE QUEST FOR THE DARK TOWER... THE DARK TOWER SERIES: THE DARK TOWER I: THE GUNSLINGER THE DARK TOWER II: THE DRAWING OF THE THREE THE DARK TOWER III: THE WASTE LANDS THE DARK TOWER IV: WIZARD AND GLASS THE DARK TOWER V: WOLVES OF THE CALLA THE DARK TOWER VI: SONG OF SUSANNAH THE DARK TOWER VII: THE DARK TOWER THE WIND THROUGH THE KEYHOLE: A DARK TOWER NOVEL ...Show more