$16.99
AUD
Category: REFERENCE | Series: On Ser.
   Money makes the world go round, but does it make us happy? Money is one of the most fraught subjects; it raises powerful emotions in all of us. Too much money often corrupts people - too little can make people feel desperate. Growing up in rural Queensland, journalist Rick Morton has known poverty from the inside. Now he isn't poor, but his spending habits and attitude to money are still informed by growing up without it. In On Money, Morton examines the meaning of money and exposes the lie behind the government's mantra: have a go, get a go. ...Show more
$34.99
AUD
Category: REFERENCE
'How can I get in touch with this real self, underlying all my surface behaviour? How can I become myself?' Carl Rogers, US psychotherapist The Inner Self is a book about the ways we hide from the truth about ourselves - both as individuals and as human beings - and the psychological freedom we enjoy wh en we finally face that most searching question of all: 'Who am I, really?' Hugh Mackay, one of Australia's most respected social psychologists, explores our 'top 20' hiding places - from addiction to materialism, nostalgia to victimhood. His explanation for our evasiveness is simple but profound: we fear the demands of love. He argues that love is our highest ideal, the richest source of life's meaning and purpose, and the key to our emotional security, personal serenity and confidence. Yet Mackay exposes the great paradox of human nature that while love brings out our best, we don't always want our best brought forward. Love promotes goodness, but we don't always want to be good. Powerfully written and drawing on a lifetime of research, The Inner Self shows how we can overcome our reluctance to live lovingly and, in the process, lead more meaningful and fulfilling lives.   ...Show more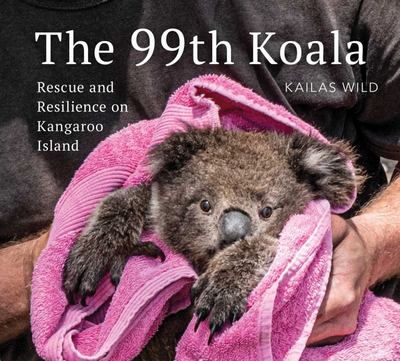 $32.99
AUD
Category: REFERENCE
In last summer's devastating fires, Kangaroo Island lost half of its koala population, with many more left injured and starving. This is the inspiring and sometimes confronting story of someone who went to help and ended up a koala dad.   When Kailas Wild - arborist by trade and conservationist at heart - heard that there were injured koalas on Kangaroo Island who could only be reached by a tree climber, he drove 1500 kms to volunteer.   Seven weeks later, he had crowd-funded sixty-five thousand dollars, participated in the rescue of over 100 koalas and had formed a special bond with a baby koala - Joey Kai. His social media postings gained tens of thousands of views and press attention around Australia and overseas, including the BBC, The Times (London), The New York Times and The Daily Mail.   The 99th Koala shares that experience, in words and pictures, and introduces us to some of the koalas of Kangaroo Island. Sometimes tragic, sometimes hopeful, Kai's story above all commemorates our unique wildlife, and demonstrates the power of one person trying to make a difference.   'At a time when many people have felt helpless to act against the immensity of the fires or the threat of climate change, Kai's daily descriptions and videos of saving helpless animals have been a welcome dose of personal courage and deep humanity.' ABC   ...Show more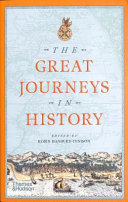 $24.99
AUD
Category: REFERENCE
Marco Polo, Ferdinand Magellan, David Livingstone, Amelia Earhart, Neil Armstrong: these are some of the greatest travellers of all time. This book chronicles their stories and many more, describing epic voyages of discovery from the extraordinary migrations out of Africa by our earliest ancestors to th e latest voyages into space. In antiquity, we follow Alexander the Great to the Indus and Hannibal across the Alps; in medieval times we trek beside Genghis Khan and Ibn Battuta. The Renaissance brought Columbus to the Americas and the circumnavigation of the world. The following centuries saw gaps in the global maps filled by Tasman, Bering and Cook, and journeys made for scientific purposes, most famously by von Humboldt and Darwin. In modern times, the last inhospitable ends of the earth were reached - including both poles and the world's highest mountain - and new elements were conquered. With evocative photographs, paintings and portraits, The Great Journeys in History reveals the stories of those who were there first, who explored the unexplored and who set out into the unknown, bringing alive the romance and thrill of travel. ...Show more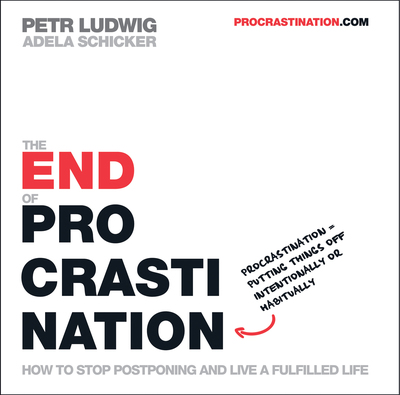 $19.99
AUD
Category: REFERENCE
Explains why we all procrastinate and arms us with weapons to help defeat this powerful foe and live life to its full potential every day.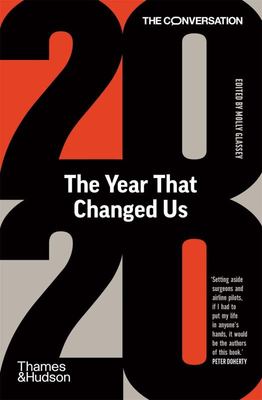 $21.99
AUD
Category: POLITICS
In January 2020, Australia went from battling one of its worst-ever bushfire seasons to preparing for COVID-19 to hit its shores. What ensued was crisis: a pandemic, political upheaval, an international human rights movement, global recession and localised emergencies dwarfed by a world spinning on an a xis of turmoil.These essays from leading thinkers and contributors to The Conversation examine what will be one of the most significant and punishing years in the 21st century. 2020: The Year That Changed Us explores the lessons that cannot be overlooked from this remarkable year, and the most intelligent way forward.Contributors include:Michelle GrattanPeter MartinRaina MacIntyreJoëlle GergisPeter GresteThalia AnthonyShino KonishiFiona Stanley ...Show more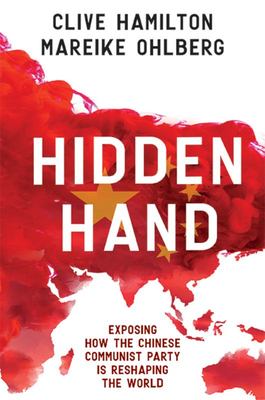 $32.99
AUD
Category: SCIENCE
In this landmark follow-up to the bestselling Silent Invasion, Hidden Hand exposes the Chinese Communist Party's global program of influence and subversion, and the threat it poses to democracy. With its enormous economic power, China is now a global political and military force engaged in an ideologic al struggle with the West. Combining a mass of evidence with unique insights, Clive Hamilton and Mareike Ohlberg lay bare the nature and extent of the Chinese Communist Party's influence operations across the Western world – in politics, business, universities, think tanks and international institutions such as the UN. This new authoritarian power is using democracy to undermine democracy in pursuit of its global ambitions. Combining meticulous research with compelling prose, Hidden Hand brings to light the Chinese Communist Party's threats to democratic freedoms and national sovereignty across Europe and North America – and show how we might push back against its autocratic influence. Governments around the world are in the early stages of a repositioning of power, as China rises and the United States is drawn into direct competition. But some are beginning to wonder whether, for all of the economic benefits, engaging with China carries unseen dangers. China is now determined to reshape the world in its image. The party is not interested in democracy. It divides the world into those who can be won over, and enemies. They have already lured many leaders to their corner; others are weighing up a devil's bargain. Through its exercise of 'sharp power', the party is weakening global institutions, ferociously targeting individual corporations, and threatening freedom of expression from the arts to academia. At the same time, security services are increasingly worried about incursions into our communications infrastructure. Indeed, the vaunted Great Firewall is seen as a temporary measure, only necessary until the party has transformed the conversation at the global level. We have already missed too many warning signs - now it is time to wake up.   ...Show more
$32.99
AUD
Category: REFERENCE | Reading Level: 4 Non Fiction
This remarkable book is about everything from echidnas to evolution, cosmology to cooking, sex and science and spirits to Schrodinger's cat. Tyson Yunkaporta looks at global systems from an Indigenous perspective. He asks how contemporary life diverges from the pattern of creation. How does this affect us? How can we do things differently? Sand Talk provides a template for living. It's about how lines and symbols and shapes can help us make sense of the world. It's about how we learn and how we remember. It's about talking to everybody and listening carefully. It's about finding different ways to look at things. Most of all it's about Indigenous thinking, and how it can save the world. ...Show more
$29.99
AUD
Category: REFERENCE | Reading Level: good
For the past few years, Mark Manson-via his wildly popular blog-has been working on correcting our delusional expectations for ourselves and for the world. He now brings his hard-fought wisdom to this groundbreaking book. A much-needed grab-you-by-the-shoulders-and-look-you-in-the-eye moment of real-tal k, filled with entertaining stories and profane, ruthless humor. ...Show more
$9.99
AUD
Category: REFERENCE
To mark the 30th anniversary of the publication of the first edition, Collins is proud to announce a major new edition of its flagship dictionary. Updated with the latest terms to enter the language, Collins English Dictionary is not only comprehensive and authoritative, but also offers outstanding cove rage of world, regional and dialect English. Collins English Dictionary is a rich source of words for everyone who loves language. This new 30th anniversary edition includes the latest words to enter the English language as well as a wide range of biographical entries. Usage notes give advice on using the right word in the right place, and thousands of etymologies trace the roots of modern English. A clear, two-colour page design helps to make this dictionary accessible and easy to use, and the new virtual thumb tab makes it even easier to find the entry you are looking for. The dictionary includes a supplement on words on the cusp of entering the language, as well as an extended essay on how English has changed in the last 30 years, and looking forwards to the next 30 years. All definitions, examples, idioms, and usage notes are based on the Collins Corpus âe" our unrivalled and constantly updated 2.5 billion-word database of todayâe(tm)s English - making it an authoritative and up-to-the-minute reference source. ...Show more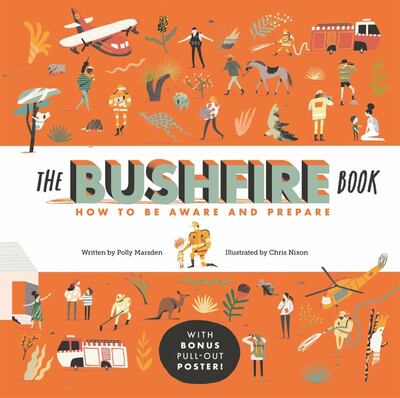 $19.99
AUD
Category: REFERENCE
An accessible and reassuring picture book that teaches children what they need to know about bushfires so they can understand what's happening and be smart and prepared, not scared. Australia is a big country with all sorts of weather. And sometimes extreme weather like bushfires. Bushfires can make a r eal mess of things. The air fills with smoke. The skies turn red. Ash falls. Precious things burn. But we don't need to be scared, we just need to know all about bushfires and prepare for them. This book will help you understand what causes bushfires, introduce you to all the clever people who are keeping an eye on them, and teach you how to be prepared and not scared. A practical and reassuring book for children to help them understand bushfires and what action they can take to feel less anxious and more prepared as Australia faces longer and more intense bushfire seasons. ...Show more
$34.99
AUD
Category: REFERENCE
An inspirational and practical book written by two high-achieving women, sharing the experience and advice of some of our most extraordinary women leaders, in their own words. From their broad experience on the world stage in politics, economics and global not-for-profits, Ngozi Okonjo-Iweala and Julia Gillard have some strong ideas about the impact of gender on the treatment of leaders. Women and Leadership takes a consistent and comprehensive approach to teasing out what is different for women leaders. Almost every year new findings are published about the way people see women leaders compared with their male counterparts. The authors have taken that academic work and tested it in the real world. The same set of interview questions were put to each leader in frank face-to-face interviews. Their responses were then used to examine each woman's journey in leadership and whether their lived experiences were in line with or different from what the research would predict. Women and Leadership presents a lively and readable analysis of the influence of gender on women's access to positions of leadership, the perceptions of them as leaders, the trajectory of their leadership and the circumstances in which it comes to an end. By presenting the lessons that can be learned from women leaders, Julia and Ngozi provide a road map of essential knowledge to inspire us all, and an action agenda for change that allows women to take control and combat gender bias. Featuring Jacinda Ardern, Hillary Clinton, Ellen Johnson Sirleaf, Theresa May, Michelle Bachelet, Joyce Banda, Erna Solberg, Christine Lagarde and more. ...Show more