$34.99
AUD
Category: REFERENCE
'How can I get in touch with this real self, underlying all my surface behaviour? How can I become myself?' Carl Rogers, US psychotherapist The Inner Self is a book about the ways we hide from the truth about ourselves - both as individuals and as human beings - and the psychological freedom we enjoy wh en we finally face that most searching question of all: 'Who am I, really?' Hugh Mackay, one of Australia's most respected social psychologists, explores our 'top 20' hiding places - from addiction to materialism, nostalgia to victimhood. His explanation for our evasiveness is simple but profound: we fear the demands of love. He argues that love is our highest ideal, the richest source of life's meaning and purpose, and the key to our emotional security, personal serenity and confidence. Yet Mackay exposes the great paradox of human nature that while love brings out our best, we don't always want our best brought forward. Love promotes goodness, but we don't always want to be good. Powerfully written and drawing on a lifetime of research, The Inner Self shows how we can overcome our reluctance to live lovingly and, in the process, lead more meaningful and fulfilling lives.   ...Show more
$22.99
AUD
Category: REFERENCE
Sapiens showed us where we came from. Homo Deus looked to the future. 21 Lessons for the 21st Century explores the present. How can we protect ourselves from nuclear war, ecological cataclysms and technological disruptions? What can we do about the epidemic of fake news or the threat of terrorism? What should we teach our children? Yuval Noah Harari takes us on a thrilling journey through today's most urgent issues. The golden thread running through his exhilarating new book is the challenge of maintaining our collective and individual focus in the face of constant and disorienting change. Are we still capable of understanding the world we have created? ...Show more
$32.99
AUD
Category: REFERENCE | Reading Level: 4 Non Fiction
This remarkable book is about everything from echidnas to evolution, cosmology to cooking, sex and science and spirits to Schrodinger's cat. Tyson Yunkaporta looks at global systems from an Indigenous perspective. He asks how contemporary life diverges from the pattern of creation. How does this affect us? How can we do things differently? Sand Talk provides a template for living. It's about how lines and symbols and shapes can help us make sense of the world. It's about how we learn and how we remember. It's about talking to everybody and listening carefully. It's about finding different ways to look at things. Most of all it's about Indigenous thinking, and how it can save the world. ...Show more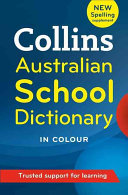 $24.99
AUD
Category: DICTIONARIES
Give yourself a head start Collins School Dictionary is the perfect companion for all students aged 11-14. With a clear design throughout, it is easy to use and full of useful features to help build language confidence and help with work and study.

$16.99
AUD
Category: REFERENCE
Stuffed with a wonderfully weird collection of taxidermy from across the globe, Taxidermy Goes Wild will leave you both amused and confused.   Revel in scenes of musical mice, basket-balling bengals, gun-toting rodents and lawnmowing moles.   Bringing together all the scenes nature never intended, t his full-colour volume really does showcase the bizarre taxidermy on sale and on display. From a swearing squirrel in a London antiques shop, to a murderous mouse serving arsenic in a New York store, nothing is off-limits.   Taxidermy Goes Wild is the very best - and the very worst - of anthropomorphic wildlife. ...Show more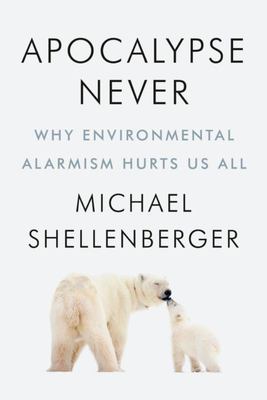 $34.99
AUD
Category: SCIENCE
Climate change is real but it's not the end of the world. It is not even our most serious environmental problem. Michael Shellenberger has been fighting for a greener planet for decades. He helped save the world's last unprotected redwoods. He co-created the predecessor to today's Green New Deal. And h e led a successful effort by climate scientists and activists to keep nuclear plants operating, preventing a spike of emissions. But in 2019, as some claimed "billions of people are going to die," contributing to rising anxiety, including among adolescents, Shellenberger decided that, as a lifelong environmental activist, leading energy expert, and father of a teenage daughter, he needed to speak out to separate science from fiction. Despite decades of news media attention, many remain ignorant of basic facts. Carbon emissions peaked and have been declining in most developed nations for over a decade. Deaths from extreme weather, even in poor nations, declined 80 percent over the last four decades. And the risk of Earth warming to very high temperatures is increasingly unlikely thanks to slowing population growth and abundant natural gas. Curiously, the people who are the most alarmist about the problems also tend to oppose the obvious solutions. What's really behind the rise of apocalyptic environmentalism? There are powerful financial interests. There are desires for status and power. But most of all there is a desire among supposedly secular people for transcendence. This spiritual impulse can be natural and healthy. But in preaching fear without love, and guilt without redemption, the new religion is failing to satisfy our deepest psychological and existential needs... ...Show more
$19.99
AUD
Category: HUMOUR
Kitty Flanagan has been locked in an industrial freezer in Western Australia, insulted about the size of her lady parts in Singapore and borne witness to the world's most successful wife swap in suburban Sydney. It's these valuable lessons from The University of Life that have taught her so many things, including the fact that cliches like 'The University of Life' are reeeally annoying. In these funny, true stories, Kitty provides advice you didn't even know you needed. Useful tips on how not to get murdered while hitchhiking, how to break up with someone the wrong way, and the right way, why it's important to keep your top on while waitressing, and why women between the ages of 37 and 42 should be banned from internet dating. Bridge Burning and Other Hobbies is a collection of laugh-out-loud, cautionary tales from one of Australia's favourite comedians.   ...Show more
$34.99
AUD
Category: REFERENCE
An inspirational and practical book written by two high-achieving women, sharing the experience and advice of some of our most extraordinary women leaders, in their own words. From their broad experience on the world stage in politics, economics and global not-for-profits, Ngozi Okonjo-Iweala and Julia Gillard have some strong ideas about the impact of gender on the treatment of leaders. Women and Leadership takes a consistent and comprehensive approach to teasing out what is different for women leaders. Almost every year new findings are published about the way people see women leaders compared with their male counterparts. The authors have taken that academic work and tested it in the real world. The same set of interview questions were put to each leader in frank face-to-face interviews. Their responses were then used to examine each woman's journey in leadership and whether their lived experiences were in line with or different from what the research would predict. Women and Leadership presents a lively and readable analysis of the influence of gender on women's access to positions of leadership, the perceptions of them as leaders, the trajectory of their leadership and the circumstances in which it comes to an end. By presenting the lessons that can be learned from women leaders, Julia and Ngozi provide a road map of essential knowledge to inspire us all, and an action agenda for change that allows women to take control and combat gender bias. Featuring Jacinda Ardern, Hillary Clinton, Ellen Johnson Sirleaf, Theresa May, Michelle Bachelet, Joyce Banda, Erna Solberg, Christine Lagarde and more. ...Show more
$29.99
AUD
Category: SCIENCE
Delving deep into the Australian landscape and its alarming state of devastation, Fire Country is a powerful account from Indigenous land management expert Victor Steffensen on how the revival of Indigenous fire practices, including what's called 'cool burns', could restore our country.   Fire Country o ffers practical solutions for better 'reading country' and knowing when is the right time to undertake cool burns, considering current climate conditions and each landscape's specific ecosystem. From the age of 18, Victor has spent time on country learning traditional cultural and ecological knowledge from Elders. Having been developed over many generations of his people living on the land, this knowledge shows clearly that Australia actually needs fire - with burning done in a controlled manner - for land care and healing.   Victor's writing is unassuming and honest, written in a manner that reflects the nature of yarning. And while much of the knowledge shared in his book is still unknown to western science, there is much evidence that, if adopted, it will benefit all Australians.   ...Show more
$14.99
AUD
Category: REFERENCE | Series: Love Your Self Ser.
Feel calm and happy with 50 easy exercises. Here is the antidote to the clamour and strain of everyday living, a means of breaking the vicious cycle of stress. This book offers instant and effective ways to slow down and find some serenity - wherever you are and whatever you are doing. Drawing on a w ide range of proven psychological techniques, cognitive behavioural therapy and emotional brain training, Love Your Self Calm will help you find some inner peace in a noisy world. The perfect size to keep in your bag or pocket, this guide is designed to be a tool that you keep close by. The Love Your Self series is designed to help you achieve well-being and feel full of life. Look out for the other titles in the Love Your Self series: Pause, Energy, Sleep.   ...Show more
$65.00
AUD
Category: POLITICS
In the stirring, highly anticipated first volume of his presidential memoirs, Barack Obama tells the story of his improbable odyssey from young man searching for his identity to leader of the free world, describing in strikingly personal detail both his political education and the landmark moments of th e first term of his historic presidency - a time of dramatic transformation and turmoil. Obama takes readers on a compelling journey from his earliest political aspirations to the pivotal Iowa caucus victory that demonstrated the power of grassroots activism to the watershed night of November 4, 2008, when he was elected 44th president of the United States, becoming the first African American to hold the nation's highest office. Reflecting on the presidency, he offers a unique and thoughtful exploration of both the awesome reach and the limits of presidential power, as well as singular insights into the dynamics of U.S. partisan politics and international diplomacy. Obama brings readers inside the Oval Office and the White House Situation Room, and to Moscow, Cairo, Beijing, and points beyond. We are privy to his thoughts as he assembles his cabinet, wrestles with a global financial crisis, takes the measure of Vladimir Putin, overcomes seemingly insurmountable odds to secure passage of the Affordable Care Act, clashes with generals about U.S. strategy in Afghanistan, tackles Wall Street reform, responds to the devastating Deepwater Horizon blowout, and authorises Operation Neptune Spear, which leads to the death of Osama bin Laden. A Promised Land is extraordinarily intimate and introspective — the story of one man's bet with history, the faith of a community organiser tested on the world stage. Obama is candid about the balancing act of running for office as a Black American, bearing the expectations of a generation buoyed by messages of hope and change and meeting the moral challenges of high-stakes decision-making. He is frank about the forces that opposed him at home and abroad, open about how living in the White House affected his wife and daughters, and unafraid to reveal self-doubt and disappointment. Yet he never wavers from his belief that inside the great, ongoing American experiment, progress is always possible. This beautifully written and powerful book captures Barack Obama's conviction that democracy is not a gift from on high but something founded on empathy and common understanding and built together, day by day.   ...Show more