$32.99
AUD
Category: HUMOUR
Nat's What I Reckon was the tattooed lockdown saviour we didn't know we needed, rescuing us from packet food, jar sauce and total boredom with his hilarious viral recipe videos that got us cooking at home like champions again. Now that we've cooked our way out of lockdown and are wondering what the hell to do next, Nat's back – and he's ready to teach us more about life in this thoroughly unhelpful (but maybe actually kinda helpful) self-help guide. Nat's already shown us that jar sauce can get f*cked. But what else is sh*t – and what's actually not sh*t? Is it all as bad as we feel like it is most of the time? No part of our weird world and idiotic behaviour is spared as our long-haired guru tells us what he reckons about it all – and amps up the flavour with some eye-watering stories from his early years before a sweary video about pasta sauce shot him to global fame. With Nat's nine no-nonsense rules, you'll be on the road to being less of a d*ckhead faster than you can say 'quarantine spirit risotto with parzley on top'. And if you screw it up: it doesn't bloody Parramatta, champ. Features a small illustrated selection of Nat's favourite recipes.   ...Show more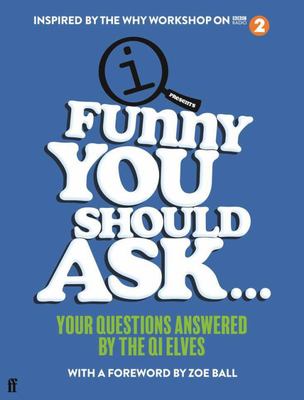 $24.99
AUD
Category: HUMOUR
The QI Elves are the clever clogs behind the hit panel show QI. Every Wednesday the Elves appear on The Zoe Ball Breakfast Show's 'Why Workshop' where they answer the ponderings and wonderings of Radio 2's most inquisitive listeners. Funny You Should Ask features the QI Elves' answers to questions on to pics ranging from goosebumps to grapefruit, pizza to pirates and everything in-between. Generously sprinkled with extra facts from the Elves this is essential reading for the incurably curious. How much water would you need to put out the Sun? If spiders can walk on the ceiling why can't they get out of the bath? What's the point of snot? Why does my pizza taste so much better the next morning? Why do dads make such bad jokes? Why am I a capital letter and you're not? Why is there an Essex, a Wessex, a Sussex but no Nossex? Can I dig a tunnel to the other side of the Earth? Why aren't unicorns called unihorns? Do cats get goosebumps? When does a rock become an island? Why don't clouds freeze? Can I live forever? ...Show more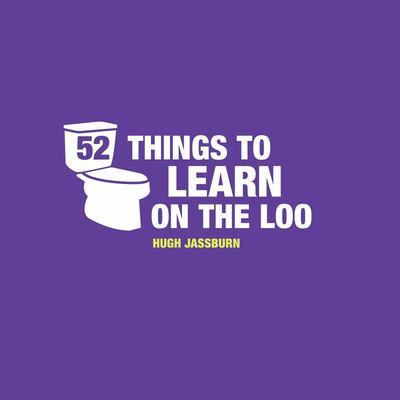 $19.99
AUD
Category: HUMOUR
Make use of those dull moments on the lav by teaching yourself how a starfish eats a clam, how to say 'Hello' in every European language and what the dot over an i is called. Covering all types of trivia, from science and natural history to the different types of moustache, this little book contains eno ugh fascinating facts to keep you learning throughout the year. 'A great way to get shit done' Loo Quarterly ...Show more
$19.99
AUD
Category: HUMOUR
Kitty Flanagan has been locked in an industrial freezer in Western Australia, insulted about the size of her lady parts in Singapore and borne witness to the world's most successful wife swap in suburban Sydney. It's these valuable lessons from The University of Life that have taught her so many things, including the fact that cliches like 'The University of Life' are reeeally annoying. In these funny, true stories, Kitty provides advice you didn't even know you needed. Useful tips on how not to get murdered while hitchhiking, how to break up with someone the wrong way, and the right way, why it's important to keep your top on while waitressing, and why women between the ages of 37 and 42 should be banned from internet dating. Bridge Burning and Other Hobbies is a collection of laugh-out-loud, cautionary tales from one of Australia's favourite comedians.   ...Show more
$29.99
AUD
Category: HUMOUR
Heartfelt and hilarious, this is a book for anyone who has tried to imagine what their dog was thinking. Human beings often write about their dogs, but the dogs don't usually get a right of reply.  In Love, Clancy, Richard Glover has collated the letters sent by Clancy to his parents in the bush. They a re full of a young dog's musings about the oddities of human behaviour, life in the big city, and his own attempts to fit in. You'll meet Clancy as a puppy, making his first attempt to train his humans, then see him grow into a mature activist, demanding more attention be paid to a dog's view of the world. Along the way, there are adventures aplenty, involving robotic vacuum cleaners, songs about cheese, trips to the country and stolen legs of ham - all told with a dog's deep wisdom when it comes to what's important in life. With delightful illustrations by cartoonist Cathy Wilcox. PRAISE FOR RICHARD GLOVER The Land Before Avocado 'This is vintage Glover - warm, wise and very, very funny. Brimming with excruciating insights into life in the late sixties and early seventies, The Land Before Avocado explains why this was the cultural revolution we had to have' Hugh Mackay 'Hilarious and horrifying, this is the ultimate intergenerational conversation starter' Annabel Crabb Richard Glover's just-published The Land Before Avocado is a wonderful and witty journey back in time to life in the early 1970s' Richard Wakelin, Australian Financial Review Flesh Wounds 'A funny, moving, very entertaining memoir' Bill Bryson, New York Times 'The best Australian memoir I've read is Richard Glover's Flesh Wounds' Greg Sheridan, The Australian ...Show more
$12.99
AUD
Category: HUMOUR | Series: The\Little Book Of... Ser.
The show that made the ordinary extraordinary.22 years on from the show's divisive final episode, Seinfeld remains Master of it's Domain thanks to it's sharp dialogue, unforgettable characters and dedication to unpacking society's smallest details.Not since William Shakespeare has popular culture had su ch an impact on the English language, and collected here is the show's best advice, quotes, facts and yada, yada, yada. It's the complete guide to the world as told by Jerry Seinfeld and Larry David."You know you could let the house go. You could let yourself go. A good-looking blind woman doesn't even know you're not good enough for her."George on why he'd prefer to date a blind woman over a deaf woman.From QuoteCatalog.com - Seinfeld, Season 7, The Wink"Lawrence Tierney scared the living crap out of all of us"Jason Alexander (George) on why Elaine's father only appears in one episode.From ranker.com - Dramatic Stories From Behind The Scenes Of "Seinfeld"."People don't turn down money! It's what separates us from the animals."One of the few times when on-screen Jerry differed from his off-screen counterpart - Jerry Seinfeld turned down $10 million per episode to bring Seinfeld back for a tenth season. ...Show more
$19.99
AUD
Category: HUMOUR
The sequel to the #1 New York Times bestselling phenomenon Strange Planet, featuring more hilarious and poignant adventures from the fascinating inhabitants of Nathan W. Pyle's colourful world. In this eagerly awaited sequel, Nathan takes us back to his charming and instantly recognisable planet colour ed in bright pinks, blues, greens, and purples, providing more escapades, jokes and phrases. Nathan mixes his most popular Instagram comics with more than thirty original works created exclusively for this second volume to explore four major topics: traditions, nature, emotions, and knowledge. He inducts new and longtime fans into a strangely familiar world and its culture, from "cohesion" (marriage) to "mild poison" (alcohol) to the full lyrics to "The Small Eight-Legged Creature" (sung to the tune of The Itsy Bitsy Spider). Bright, colourful, and whimsical - yet charmingly familiar - Stranger Planet is out-of-this-world fun. ...Show more
$19.99
AUD
Category: HUMOUR
What do you call a decomposing whale? Mouldy Dick. Which athlete is warmest in the winter? A long jumper. Proving that dads are never as funny as they think they are, this ridiculous book of really rubbish Dad jokes has arrived to make the rest of your family's life utter hell. Crammed with 1000 jokes that will make your daft Dad roll all all over the floor laughing, this book is guaranteed to turn any father into a joke monster of epic proportions, not to mention turn every family occasion into a cringe-fest that no one will enjoy ever again. You have been warned! With that said and done, it's the perfect present for Father's Day. Because he's worth it. ...Show more
$12.99
AUD
Category: HUMOUR | Series: The\Little Book Of... Ser.
Friends may have stopped filming in 2004 but Ross, Rachel, Monica, Chandler, Phoebe and Joey have never left our screens or our hearts. Now let their words comfort and cajole you through the tricky, sticky and downright funny times in life. The One About Their Best One Liners contains 170 quotes straig ht from the mouths of Manhattan's most famous sextet. They'll be there for you as you tackle some of the biggest topics in our existences: life, work, dating, relationships, self-knowledge, sarcasm and ... food. Could it BE any easier to get life advice from your favourite Friends characters? "I'm gonna go get one of those job things."Rachel faces reality after cutting financial ties with her dadAs seen on BuzzFeed.com, 16 December 2015 "I'm Chandler and I make jokes when I'm uncomfortable."Chandler fumbles introducing himself to Monica's ex, RichardAs seen on BuzzFeed.com, 22 September 2014. ...Show more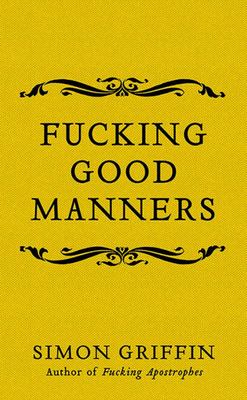 $19.99
AUD
Category: HUMOUR
From the author of the riotous, controversial and hugely popular Fucking Apostrophes Manners are a minefield. Remembering which behaviours are appropriate for which situation (who it is okay to swear in front of, and for who that is a definite no), can leave even the most laid back exasperated. Enter Si mon Griffin, and his no-nonsense guide to getting it fucking right. Whether you're at work, on an airplane, out for dinner or on your phone, learn right from wrong in this furiously hilarious gift book. Fucking Good Manners is the perfect stocking-filler for a manners enthusiast, those who could do with a few polite behavioural tips, or anyone who just loves anything a bit sweary. This is the essential guide to fucking good manners. ...Show more
$12.99
AUD
Category: HUMOUR | Series: Treehouse
Q: How do monkeys make toast? A: They put it under a gorilla. Q: Why did the bus crash? A: Because the driver was a loaf of bread. Jokes galore from the Treehouse duo - from Bears to Worms with Knock Knocks; Brain Teasers; and Skeletons, Ghosts and Monsters in between. A bumper book of hilarity and c raziness for all Treehouse fans, and the perfect Xmas stocking filler. ...Show more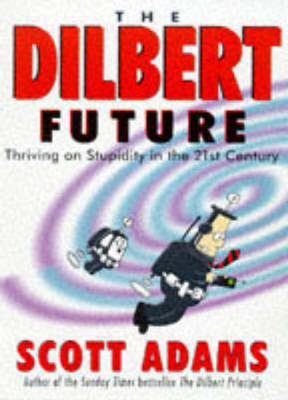 $9.99
AUD
$19.99
(50% off)
Category: HUMOUR
In The Dilbert Principle and current bestseller Dogbert's Top Secret Management Handbook, Scott Adams skewers the absurdities of today's corporate world. Now he takes the next step, turning his keen analytical focus on how human greed, stupidity and horniness will shape the future. With this book, Ada ms follows in the footsteps of other great futurists, i.e., sitting at home making stuff up that can't be proven wrong for many years. Featuring the same mix of essays and cartoons that made The Dilbert Principle so uniquely entertaining, The Dilbert Future offers predictions on business, technology, society and government. Nobody is spared this time. Some predictions: Children: They are our future, so we're pretty much hosed. Tip: Grab what you can while they're still too little to stop us. Human Potential: We'll finally learn to use the 90 percent of the brain we don't use today, and find out that there wasn't anything in that part. Longevity: We'll all live to 140. The Olympics will expand to include new events such as Complaining and Slow Driving. Computers: Technology and homeliness will combine to form a powerful type of birth control. ...Show more