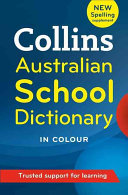 $24.99
AUD
Category: DICTIONARIES
Give yourself a head start Collins School Dictionary is the perfect companion for all students aged 11-14. With a clear design throughout, it is easy to use and full of useful features to help build language confidence and help with work and study.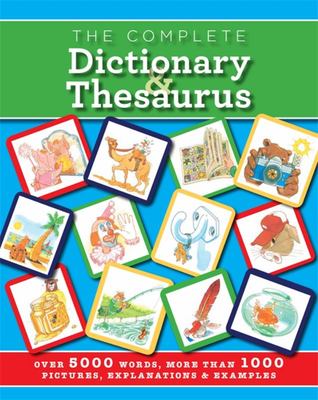 $12.99
AUD
Category: DICTIONARIES
The Dictionary is designed to inspire children to extend their use and understanding of language. It introduces more complex vocabulary as well as simple grammatical explanations. Presented in a logical, colour-coded format, the Dictionary provides children with a perfect introduction to reference books . The Thesaurus encourages children to experiment with different ways of expressing themselves by presenting each word with an array of synonyms. In addition, a grammatical explanation of each headword introduces the idea that language has a structure. ...Show more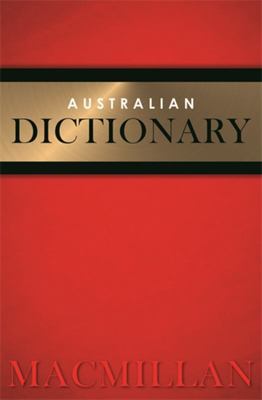 $12.99
AUD
$49.99
(74% off)
Category: DICTIONARIES
The Macmillan Australian Dictionary is a comprehensive reference of Australian English. With the general reader in mind, the Macmillan Australian Dictionary defines the English language as it is used in the Australian context, while also providing a broader international coverage of English. Features of the Macmillan Australian Dictionary: more than 60,000 words and phrases new words and definitions, from colloquialisms to new technology, from the environment to breakthroughs in science, from fashion and the arts to agriculture regionalisms specific to different parts of Australia example phrases to demonstrate how a word is used in context usage notes word origins a list of common abbreviations Find us online at www.panmacmillan.com.au ...Show more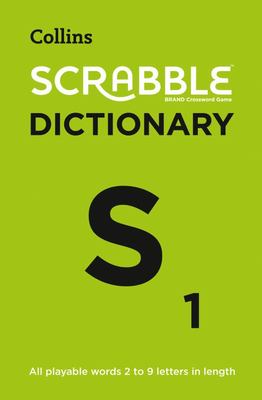 $19.99
AUD
Category: DICTIONARIES
An essential resource for all serious Scrabble players. This major new edition is fully updated to include all valid words between 2 and 9 letters in length from the latest official Scrabble word list, and allows players to settle disputes over the eligibility of words. This book includes all playable w ords of two to nine letters in length, in one easy-to-follow straight alphabetical list. The short definitions, given for every main word listed, have been updated for this new edition, and allow players to check meanings of words without having to consult a second dictionary. Collins Scrabble dictionaries are endorsed by Mattel and are an essential reference for all Scrabble players. SCRABBLE(tm) is a registered trademark of J. W. Spear & Sons Ltd., a subsidiary of Mattel, Inc.© 2019 Mattel, Inc. All Rights Reserved. ...Show more
$10.99
AUD
Category: DICTIONARIES | Series: Collins gem
This new edition of Collins Gem Thesaurus is part of the Collins Gem range - the world's best-selling mini dictionaries and thesauruses. This new edition is fully up-to-date, with the newest words to enter the English language, with thousands of synonyms and antonyms. With thousands of alternative words , subject lists and a useful supplement, this colour edition of the Collins Gem English Thesaurus is ideal for everyday use in home, school and office. The handy little thesaurus gives you practical, applied knowledge in your pocket. It contains a wide selection of alternative words and opposites, with the most useful words highlighted for ease of reference. The clear colour layout also makes the content easily accessible. Includes a brand new supplement which tackles questions of style and etiquette thrown up by both traditional and modern forms of communication. From letters to social media updates, it offers guidance and examples. 128,000 synonyms and antonyms ...Show more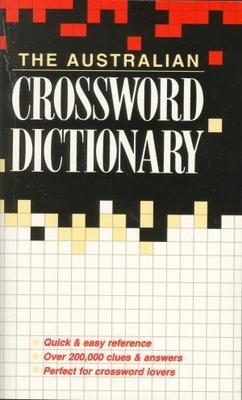 $9.99
AUD
Category: DICTIONARIES | Series: Crossword Dictionaries
* Australia's number one Crossword Dictionary that solves the most complex questions. Bold headwords for easy reference. Multicultural clues & answers.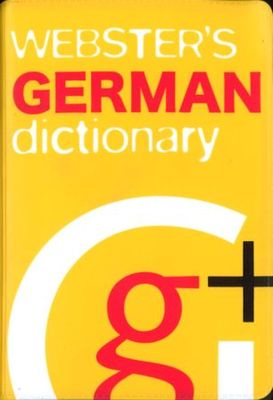 $9.99
AUD
Category: DICTIONARIES
Collins Easy Learning German Dictionary is an up-to-date, easy-reference dictionary with key GCSE curriculum words highlighted and a practical and fun supplement covering key vocabulary areas. It is the ideal dictionary for learners of German of all ages, but especially for those aiming for GCSE exam su ccess. The bestselling Collins Easy Learning German Dictionary is designed for all learners of German, whether you are learning for your GCSE exams at school, in an evening class, for business or to go on holiday. The entries cover everyday German and English (including all essential set expressions) and key curriculum words are highlighted to help with exam preparation. It is also fully endorsed by the exam board, Edexcel. Clear and concise language notes provide information on common grammatical errors and confusable words, while handy culture notes explain cultural differences. German verbs are cross-referred to comprehensive verb tables, helping you find all the German verb forms you need. Combined with a text which is colour-coded and very easy to navigate, the Collins Easy Learning German Dictionary gives a solid foundation for German language learning. * Get it right: thousands of examples of real German show you exactly how translations are used. * Get there fast: clear colour layout takes you quickly to the words you want, with key GCSE vocabulary flagged for rapid indentification. * Have confidence: a fun, practical supplement focuses on key exam vocabulary and helps you to use written and spoken German correctly. Log onto www.collinslanguage.com/easyresources to access a wealth of free downloadable resources to help you practise and consolidate your language skills. Other titles available in the Collins Easy Learning German range are:Collins Easy Learning German Grammar, Collins Easy Learning German Verbs and Collins Easy Learning German Words. ...Show more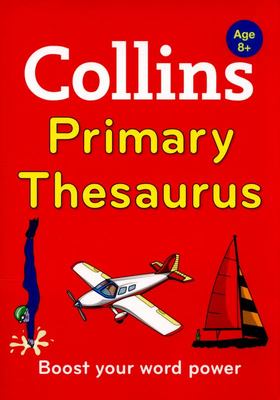 $22.99
AUD
Category: DICTIONARIES | Series: Collins Primary Dictionaries
Collins Primary Thesaurus is a clear, practical thesaurus that builds writing and vocabulary skills. o Colour headwords, an A-Z on every page and a full index make it easy to find the right word o Examples for every synonym (similar word) give you all the information you need to use words correctly o Es sential word lists, antonyms, usage tips and help with pronunciation and writing build language skills even more o For ages 8+ ...Show more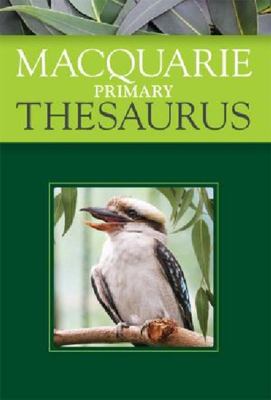 $19.99
AUD
Category: DICTIONARIES | Series: Macquarie Series
SECONDHAND The Macquarie Primary Thesaurus introduces the upper primary school student to over 940 word groups. Each word group consists of words and phrases with closely related meanings to avoid confusion. Within each word group the meanings of the words are explained and used in context. This thesau rus is based on the Macquarie Primary Dictionary's list of words. It has a clear, open design to help the consolidating learner quickly find appropriate words. ...Show more
$10.99
AUD
Category: DICTIONARIES | Series: Collins Gem Ser.
The world's best-selling mini dictionary. This new edition, in color, is fully up-to-date, including the most popular new words to enter the English language. The ideal portable companion for all. This handy little dictionary gives you practical, applied knowledge in your pocket. It contains clear defin itions for all the words you need on a daily basis and provides tips on spelling, and help with difficult pronunciations. The clear color layout makes the content easily accessible and suitable for immediate use. Includes an up-to-date supplement tackling problems of style and etiquette in everything from letters to emails to social media sites. ...Show more
$19.99
AUD
Category: DICTIONARIES
The Macquarie Compact Dictionary is based on the full Macquarie Dictionary, which is in its seventh edition. In a convenient format, the Compact features:more than 53,000 words and phrasesmore than 85,000 definitionsup-to-date entries such as agender, bariatrics, dox, freecycle, listicle, normcore, vamp ingpronunciations in the International Phonetic Alphabetidiomatic phrasesillustrative phrases showing how a word is used in contextfree six-month subscription to the Macquarie Dictionary Online ...Show more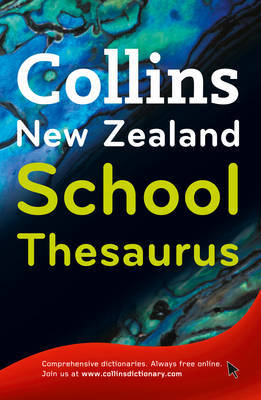 $15.00
AUD
$24.99
(39% off)
Category: DICTIONARIES
This new edition of Collins New Zealand School Thesaurus is an essential reference tool for all students. Each entry is followed by a wide range of alternative words and examples, making it easy for the user to choose the most appropriate alternative for the context. This updated edition of the School T hesaurus has a clear and easy-to-use layout, with an alphabetical indicator on each page, making it easy to find information quickly. It includes thousands of synonyms and antonyms as well as short definitions for all main entry words. Examples are given for all synonyms to show how they are used and to help students choose the right one for their context. The Word Power feature helps to extend students' vocabulary while themed lists encourage students to use a wider range of words in their written work. Extra help is given to help avoid over-use of very common words. ...Show more