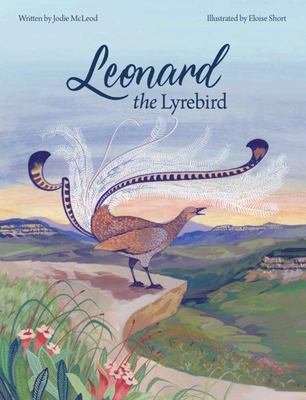 $24.99
AUD
Category: PICTURE BOOKS
Leonard is friends with everyone, and boy can he sing! But will his singing talents impress the one friend he really wants? Join this charismatic Blue Mountains bird in his search for the song that will change his life. Set in the beautiful bush of the Blue Mountains, Australia, this story is about frie ndship, bravery and being yourself. ...Show more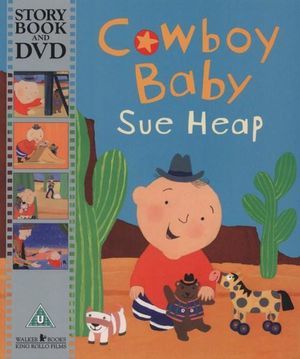 $5.00
AUD
$12.99
(61% off)
Category: PICTURE BOOKS
Cowboy Baby doesn't want to go to bed. No Siree! He wants to stay out in the big, wide desert with Texas Ted and Denver Dog and Hank the Horse. But Sheriff Pa is on their trail - and he's got a special surprise for Cowboy Baby.
$16.99
AUD
Category: PICTURE BOOKS
Oh, what fun it is to ring the jungle bells today-AY! Sing, swing, and stomp along with the incomparable Anika Moa and a playful parade of adorable animals for a Christmas jungle holiday!
$26.99
AUD
Category: PICTURE BOOKS
Dot the hospital dog is everyone's favourite visitor in this story of bravery and friendship from Julia Donaldson and Sara Ogilvie, creators of the bestselling picture book, The Detective Dog. Here is a dog, a Dalmatian called Dot, Is she quite ordinary? NO, SHE'S NOT! After their breakfast and a sw im in the sea, Dot and her owner Rose jump on the bus to the hospital. Dot loves visiting the children of Wallaby Ward and they're always pleased to see her too. From a crying baby to a bored teenager - a pat, a stroke and a cuddle with Dot cheers everyone up. But the work of the hospital dog doesn't stop there, and when one of her patients is in trouble, it's up to Dot to save the day! A fantastic rhyming story from the powerhouse creative team behind The Detective Dog, winner of the Books Are My Bag Readers' Award. ...Show more
$24.95
AUD
Category: PICTURE BOOKS
Lilah the lyrebird can't sing? or so she thinks. Can Leonard help her find her voice? Or does the bushfire break her silence?Join this Blue Mountains bird in her extraordinary adventure to save her bushland home and discover the truth about herself.FROM THE AWARD-WINNING AUTHOR AND ILLUSTRATOR OF CHILDR EN'S BOOK 'LEONARD THE LYREBIRD' COMES THIS HEART-WARMING STORY ABOUT FRIENDSHIP, COURAGE AND SELF-BELIEF, SET IN THE BLUE MOUNTAINS OF AUSTRALIA.Read reviews and find out more at www.jodiemcleod.com##Praise for Leonard the Lyrebird:"THIS IS A BOOK TO TREASURE?"Penny Harrison, children's author, Kids' Book Review"A VERY SPECIAL STORY THAT TOUCHES THE HEART."Dr Belle Alderman AM, Emeritus Professor of Children's Literature, Director - National Centre for Australian Children's Literature Inc. ...Show more
$14.99
AUD
Category: PICTURE BOOKS
A group of poos has been flushed away and embarks on an epic, fun-filled adventure round the world! Search for six very special poos in every scene. From a trip to the aquarium and a day at the theme park, to a rainforest trek and a roller disco, there's so much to spot and find!
$17.99
AUD
Category: PICTURE BOOKS
Eww! What a stinker! Pig isnt just the worlds greediest Pug, hes the DIRTIEST too. Its high time he had a bath! But try telling Pig that . . .
$24.99
AUD
Category: PICTURE BOOKS | Reading Level: New Illustrator
Age range 5 to 12 'Warami mittigar. Hello friend. We welcome you to Darug Country.' Cooee Mittigar, meaning Come Here Friend, is an invitation to yana (walk), on Darug Country.  In this stunning picture book, Darug creators Jasmine Seymour and Leanne Mulgo Watson tell a story on Darug Songlines, introdu cing children and adults-alike to Darug Nura (Country) and language. Greeted by Mulgo, the black swan, readers are welcomed to Nura. Journeying through the seasons, Mulgo describes the land, skyscape, birds, animals and totems. It is a gentle guide to how Darug people read the seasons, knowing when it is time to hunt and time to rest. It is also an appeal to remember, off ering new ways of seeing and reading the lands of the surrounding Sydney region.    With Darug language interspersed with English and an extensive glossary throughout, Cooee Mittigar presents an important tool for learning, told as a tender story with exquisite illustrations. It is Jasmine and Leanne's wish that with this book, everyone will know that the Darug mob are still here and still strong.  Cooee mittigar. Tread softly on our lands.Know that this dreaming was here. Is still here.Will be forever. ...Show more
$17.99
AUD
Category: PICTURE BOOKS
Twas the night before Christmas, and all through the house, Not a creature was stirring, not even a mouse. Even though that mouse was curled up, fast asleep The pong from its butt made everyone weep. What a stinky Christmas! But who has done the biggest fart of all?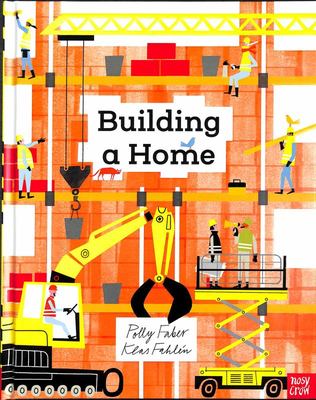 $24.99
AUD
Category: PICTURE BOOKS
A non-fiction picture book packed with action and vehicles for children who enjoy discovering how things are made.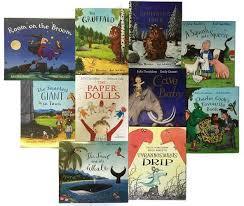 $16.99
AUD
Category: PICTURE BOOKS
Imagine a world where everyone is kind-how can we make that come true? With gorgeous pictures by a host of top illustrators, Kind is a timely, inspiring picture book about the many ways children can be kind, from sharing their toys and games to helping those from other countries feel welcome.