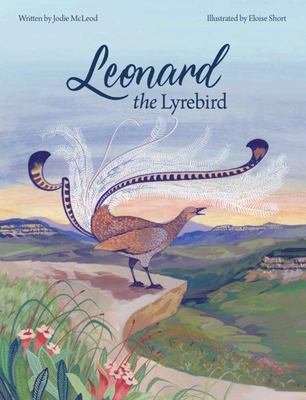 $24.99
AUD
Category: PICTURE BOOKS
Leonard is friends with everyone, and boy can he sing! But will his singing talents impress the one friend he really wants? Join this charismatic Blue Mountains bird in his search for the song that will change his life. Set in the beautiful bush of the Blue Mountains, Australia, this story is about frie ndship, bravery and being yourself. ...Show more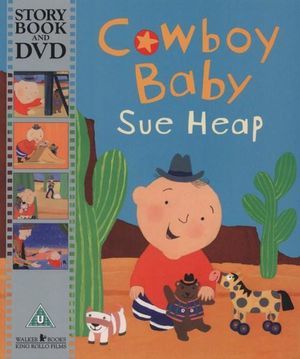 $5.00
AUD
$12.99
(61% off)
Category: PICTURE BOOKS
Cowboy Baby doesn't want to go to bed. No Siree! He wants to stay out in the big, wide desert with Texas Ted and Denver Dog and Hank the Horse. But Sheriff Pa is on their trail - and he's got a special surprise for Cowboy Baby.
$16.99
AUD
Category: PICTURE BOOKS
Oh, what fun it is to ring the jungle bells today-AY! Sing, swing, and stomp along with the incomparable Anika Moa and a playful parade of adorable animals for a Christmas jungle holiday!
$14.99
AUD
Category: PICTURE BOOKS
A group of poos has been flushed away and embarks on an epic, fun-filled adventure round the world! Search for six very special poos in every scene. From a trip to the aquarium and a day at the theme park, to a rainforest trek and a roller disco, there's so much to spot and find!
$17.99
AUD
Category: PICTURE BOOKS
Eww! What a stinker! Pig isnt just the worlds greediest Pug, hes the DIRTIEST too. Its high time he had a bath! But try telling Pig that . . .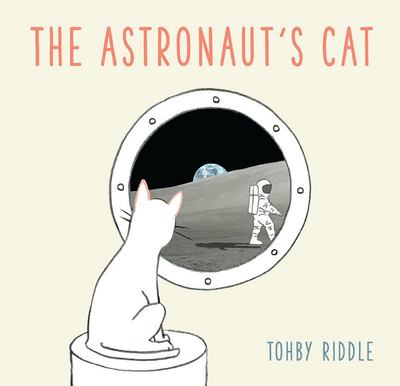 $24.99
AUD
Category: PICTURE BOOKS
A delightful story that celebrates the wonders of the Moon, the curiosity of cats and the precious beauty of Earth. The astronaut's cat is an inside cat. And she likes it like that. The astronaut's cat is an inside cat - on the Moon! But she dreams about the strange outside world - and the mysteriou s blue ball that rises into the ink-black sky... A wonderfully whimsical, funny and surprising story of a very unusual 'inside cat' - by one of Australia's finest picture-book creators. Perfect for readers who are intrigued or inspired by the landscapes of the Moon and the Earth - or fascinated by the inner life of cats.   ...Show more
$19.99
AUD
Category: PICTURE BOOKS
Back to Sleep is a reflection of Zoe Foster Blake's much-loved brand and profile, told with an authenticity and humour born of experience. Poor Finn is looking forward to drifting off to sleep in his cosy warm bed, when Mummy appears wanting a drink. Finn resettles her and has just fallen asleep, when h e's woken again . . . this time by Daddy, who's had a bad dream. And so it goes. Just when Finn has one parent back to sleep, the other wakes up! When will these two sleep through the night? A clever, playful, laugh-out-loud story that celebrates the ups and downs of family life. Kids and parents will enjoy sharing this gorgeous bedtime story.   ...Show more
$17.99
AUD
Category: PICTURE BOOKS | Series: Pig the Pug
Pug was a Pug,and I'm sorry to say, he was shockingly lazy. Such a shameful display... Pig, the world's greediest pug, is back -- and he won't get off the couch! Pig spends all day, every day lounging around, binging snacks and TV. Trevor tries to convince him to come out and play, but Pig won't budge! Until one day, something happens to get Pig up off the couch once and for all... Rich with author-illustrator Aaron Blabey's signature rhyming text and unforgettable illustrations, Pig the Blob is a laugh-out-loud story that follows the seven previous books in the series (Pig the Pug, Pig the Winner, Pig the Elf, Pig the Star, Pig the Fibber, Pig the Stinker, and Pig the Tourist). ...Show more
$19.99
AUD
Category: PICTURE BOOKS | Series: Mindful Kids
No Worries! is an interactive self-care activity book for children aged 7+ to colour and doodle their w ay to happiness, calm and confidence. The encouraging and simple activities and exercises tackle anxiety, sadness and stress; children w ill enjoy using their creativity to combat negative feelings, w ork out w hy they feel w orried and how to put stress back in its place through w riting, colouring, doodling and draw ing. Featuring the charming and quirky illustrations of Katie Abey, a UK-based illustrator. Her quirky pictures w ill keep the reader entertained and focused as they w ork through the book, or simply dip into the pages for ten minutes of calm colouring. Part of Mindful Kids a thoughtful new range of activity books for children from Studio Press. Includes an introduction and notes for grow n-ups by consultant Dr. Sharie Coombes, Child & Family Psychotherapist. Dr Sharie Coombes is a former primary teacher, headteacher and local authority adviser w ho retrained as a child and family psychodynamic psychotherapist, neuropsychotherapist, solution-focused therapist, and specialist paediatric hypnotherapist. Sharie gained a doctorate in education from the University of Brighton in 2007 and is an expert in the therapeutic use of linguistic patterns. Alongside a busy private therapy practice in Brighton, she has w orked part-time as a child, adolescent and family psychotherapist at the NHS Tavistock Clinic in London w ith adopted and fostered children, young people and families. She now w orks w ith the psychosocial team in the British Red Cross Refugee Support and International Family Tracing team. Sharie has 2 adult children. ...Show more
$14.99
AUD
Category: PICTURE BOOKS
A timeless classic from the Dreamtime. there are innumerable names and stories associated with the Rainbow Serpent, all of which communicate the significance of this being within Aboriginal traditions. Dreamtime stories tell how the Rainbow Serpent came from beneath the ground and created huge ridges, m ountains and gorges as it pushed upward. the name also reflects the snake-like meandering of water across a landscape and the color spectrum sometimes caused by sunlight hitting the water. Paintings of the Rainbow Serpent first appeared in Arnhem Land rock art more than 6000 years ago, and perhaps as early as 8000 years before the present, as the seas rose after the last Ice Age. today the Rainbow Serpent is associated with ceremonies about fertility and abundance, as well as the organisation of the community and the keeping of peace. ...Show more
$16.99
AUD
Category: PICTURE BOOKS
Everyone loves Bandit, especially Bluey and Bingo! Find out what makes this true blue dad so special in this hilarious and heartwarming book. Bluey has been a phenomenal success since airing on ABC KIDS in October 2018, amassing legions of dedicated fans and taking the coveted position of being the most watched program ever on ABC iView, with over 200 million plays.  ...Show more
$17.99
AUD
Category: PICTURE BOOKS
When Grandpa decides to buy Jessie a new pair of shoes for winter, the rest of the family join in with offers of new socks, skirt, blouse, sweater, coat, scarf, hat and mittens. But all Jessie really wants is a new pair of...