$8.00
AUD
Category: GENERAL
Peter Rabbit story books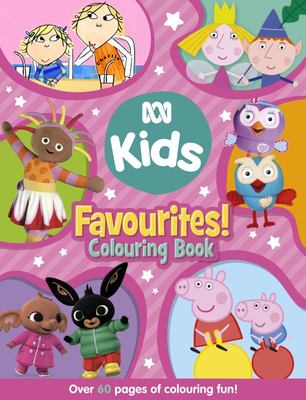 $2.99
AUD
Category: GENERAL
An exciting new range of colour and activity titles from ABC KIDS! All your favourite girls come together at ABC KIDS! Over 60 pages of activities! Over 50 stickers! Hours of fun! Includes characters from:∗ Bananas in Pyjamas∗ Ben and Holly's Little Kingdom∗ Charlie and Lola∗ Dinosaur Train∗ Giggle a nd Hoot∗ In the Night Garden∗ Maya the Bee∗ The Octonauts∗ Peppa Pig∗ Play School∗ Sydney Sailboat: Bubble Bath Bay∗ The Wiggles Ages: 3+ ...Show more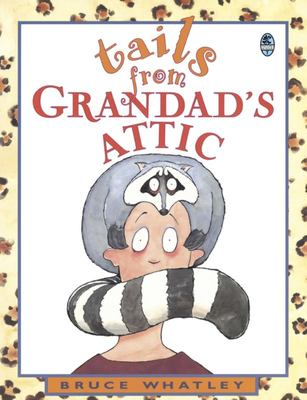 $5.00
AUD
$9.99
(49% off)
Category: GENERAL
My grandad has an attic filled crazy old stuff, including clothes made from animals. My grandad has a weird hat he lets me wear sometimes. It is a racoon hat and I can't believe that once people used to wear lots of clothes made from animals. Snakeskin handbags, crocodile shoes, pigskin wallets and fox fur coats. Imagine if animals wore humans as clothes! Ages: 4 years+ ...Show more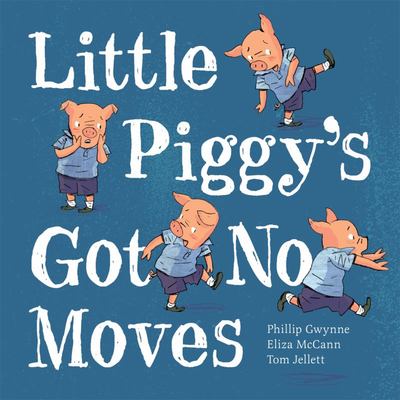 $7.99
AUD
Category: GENERAL
Monkey does the moonwalk. Peacock does the cha-cha-cha. But all Little Piggy does is worry. That's because he can't dance at all! But with a little help from his friends, Piggy discovers that there's nothing wrong with dancing to a different beat.
$14.99
AUD
Category: GENERAL | Series: Find Out About
Help curious preschoolers find out more about themselves with these fantastic lift-the-flap board books. Find Out About: Feelings helps curious preschoolers get to grips with their feelings and emotions - a key topic for both them and their parents. Featuring friendly child characters and familiar situ ations, they will find answers and reassurance when they are feeling happy, sad, frightened, brave and everything in between. With fun flaps to lift, this is an excellent book for children and parents to share together.   ...Show more
$12.99
AUD
Category: GENERAL | Series: Babysitters Netflix Ser.
Logan Bruno likes Mary Anne! He has a dreamy southern accent, he's awfully cute and he wants to join the Baby-sitters Club. The Baby-sitters aren't sure Logan will make a good club member. And Mary Anne thinks she's too shy for Logan. Life in the Baby-sitters Club has never been this complicated ... or this fun! ...Show more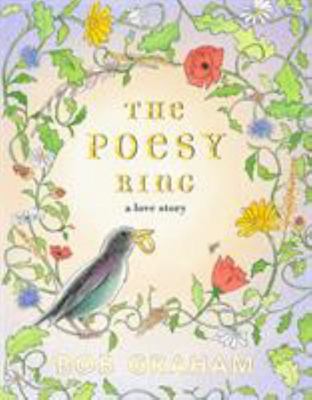 $8.00
AUD
$24.99
(67% off)
Category: GENERAL
From the multi-award winning Bob Graham comes a romantic, hopeful and exquisitely-illustrated story, perfect for giving as a gift to the one that you love. It's 1830 in County Kerry, Ireland, and a gold ring is thrown into the wind by a young woman on a black horse... And as the seasons pass, and then t he years, the little treasure finds itself on the most astonishing journey, finally settling at the bottom of a deep sea. Will the ring, inscribed with "love never dies", ever fulfil its destiny, and find the finger of a woman truly loved? ...Show more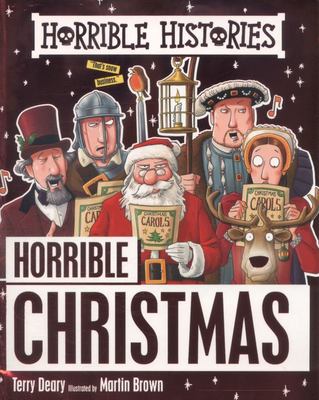 $15.99
AUD
Category: GENERAL | Series: Horrible Histories
Horrible Christmas is filled with all the festive facts every HORRIBLE HISTORIES reader wanted to know, but were too stuffed full of mince pies to ask! The complete horrible history of Christmas tells tales from the dark days when the Puritans tried to abolish Christmas, to Christmas in the trenches whe n the British and Germans traded bullets for footballs. Plus dreadful jokes, rotten recipes, and a Christmas quiz! ...Show more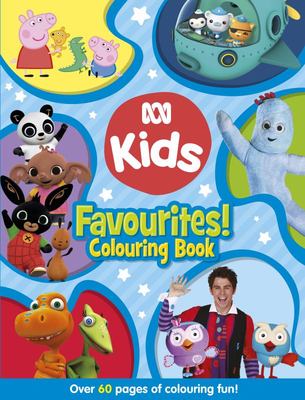 $2.99
AUD
Category: GENERAL
An exciting new range of colour and activity titles from ABC KIDS! All your favourite boys come together at ABC KIDS! Over 60 pages of colouring! Hours of fun! Includes characters from:∗ Bananas in Pyjamas∗ Ben and Holly's Little Kingdom∗ Charlie and Lola∗ Dinosaur Train∗ Giggle and Hoot∗ In the Nigh t Garden∗ Maya the Bee∗ The Octonauts∗ Peppa Pig∗ Play School∗ Sydney Sailboat: Bubble Bath Bay∗ The Wiggles Ages: 3+ ...Show more