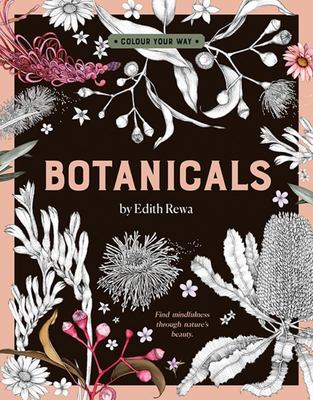 $14.99
AUD
Category: ADULT COLOURING | Series: Colour Your Way Ser.
Colour Your Way: Botanicals by Edith Rewa is a gorgeous colouring book showcasing the unique flora of Australia as seen through the eyes of textile designer and illustrator Edith Rewa. Includes 80 pages of blank colouring-in artwork to help you find mindfulness through nature's beauty.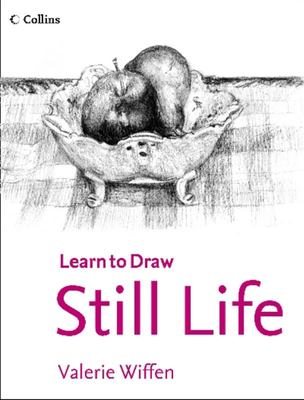 $4.99
AUD
$7.99
(37% off)
Category: INSTRUCTIONAL | Series: Collins Learn to Draw Ser.
Learn to Draw Still Life is a new title in the successful Learn to Draw series of instructional step-by-step books for beginners, now with attractive new covers. Still life is traditionally the ideal drawing subject for the complete novice. Drawing is an essential skill for all artists and this book mak es learning to draw still life as simple as possible. All the basics are covered, to provide a sound foundation in drawing techniques, and numerous attractive illustrations and step-by-step drawings show how these are put into practice. The book includes practical information on: tools and equipment âe¢ selecting your subject âe¢ composition âe¢ portraying light and tone âe¢ proportion and perspective âe¢ pattern and texture Perfect for total beginners, Learn to Draw Still Life will also be valuable to more experienced artists wanting to improve their drawing skills. ...Show more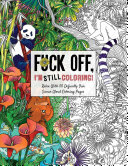 $16.99
AUD
Category: ADULT COLOURING
Belligerent one-liners, foul-mouthed insults, and just plain immature language, now in coloring book format   Perfect your coordination skills and satisfy your inner rebel with these swear-filled coloring pages. Focus on something other than bills and remember what having fun feels like with 112 color ing pages. Belligerent one-liners, foul-mouthed insults, and just plain immature language will help you find your inner love of coloring, and hatred of being productive. Put down the resignation letter and pick up a pencil, these activities will save your patience (and your job ). So take some of the stress out of adulthood and color the hell out of this activity book. ...Show more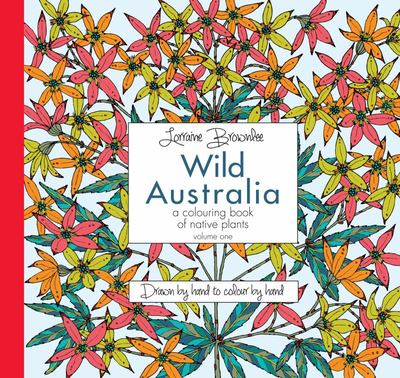 $49.99
AUD
Category: INSTRUCTIONAL
Unlock your inner artist and learn how to draw the human body in this beautifully illustrated art book by celebrated artist and teacher Sarah Simblet. In Anatomy for the Artist, Sarah reveals the extraordinary structure of the human body. Combining specially-commissioned photographs of models with hist orical and contemporary works of art and her own dynamic life drawing, she leads us inside the human body to map its skeleton, muscle groups, and body systems. Detailed line drawings superimposed over photographs reveal the links between what the body looks like and its internal construction. Six drawing classes show how to observe different parts of the body - from top to toe - and give expert guidance on how to draw them. Inspirational master classes on famous works, ranging from a Michelangelo study to a Degas painting, show how artists have depicted the human body over the centuries. Each master class includes a photograph of a model holding the same pose as in the painting, to highlight details of anatomy and show how the artist has interpreted them. Understanding anatomy is the key to drawing the human body successfully. As well as being the perfect reference, Anatomy for the Artist will inspire you to find a model, reach for your pencil, and start drawing. ...Show more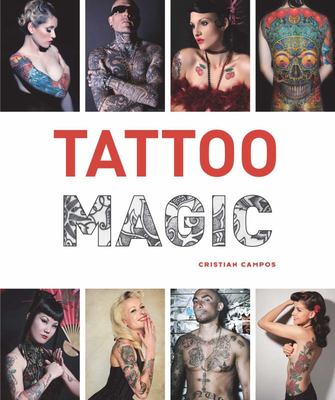 $29.99
AUD
Category: APPRECIATION
Once a fringe phenomenon, tattooing is now a full-blown cultural fact. Tattoos are commonplace on redcarpet A- listers including David and Victoria Beckham, Angelina Jolie, Rihanna and even teen star Miley Cyrus. There is an estimated 3 Million Australians with tattoos, with research finding women under 30 are the group most likely to find tattoos highly attractive. Tattoo Magic presents photographic tattoo portraits in a beautifully presented coffee table book. It features creative tattoos from Europe and images by photographers fascinated by Tattoos. The book is divided into tattooists and photographers, with many of the images taking inspiration from Japanese art. From shoulder and sleeve art to full body art, the book covers tattoos on a mixture of female and male bodies. ...Show more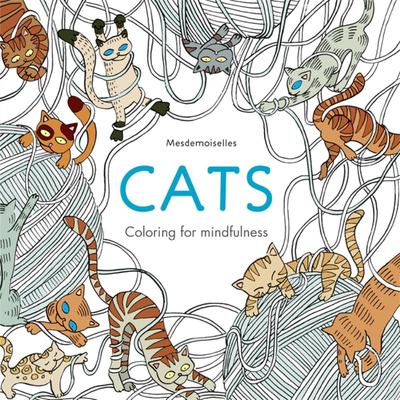 $7.99
AUD
$24.99
(68% off)
Category: ADULT COLOURING
Choose your colors, unleash your creativity and lose yourself in a wonderful, feline-filled colored universe. As you focus on coloring and forget the stresses of everyday life, you'll find calm returning.
$19.99
AUD
Category: ADULT COLOURING | Series: Kerby Rosanes Extreme Colouring Ser.
Following the international success of Animorphia, which sold in 10 territories before the book was completed, comes Imagimorphia, a strange and amazing colouring and doodling challenge from talented artist Kerby Rosanes. Kerby's unique and ground-breaking black-and-white-line style lends the book wide cross-over appeal and will attract fans of all ages. Animals and objects are formed from weird and wonderful things. The intricate compositions are filled with mind-boggling detail and there are objects hidden throughout the book to find. ...Show more
$29.99
AUD
Category: INSTRUCTIONAL | Series: Color Mixing Recipes Ser.
1,500 Color Mixing Recipes for Oil, Acrylic & Watercolor is a comprehensive colour-mixing resource for painters of all skill levels.
$22.99
AUD
Category: INSTRUCTIONAL
Get lost in your creativity with 365 Days of Drawing, a thoughtful and inspiring art journal designed to help you carve out moments of self-expression. Lorna shows you that drawing does not have to be scary - it can be done with any materials, in any color, in any style and can be done anywhere.   Eac h activity has been given a loose category: imagination, tutorial, relaxation, color theory, and observational, so that you can practice a broad range of drawing skills. Each 'theme' is designed to expand your creative skills and spark the artist within. With helpful prompts and pages that encourage you to try new materials to draw with, 365 Days of Drawing is guaranteed to stir your imagination and put a little creativity into every single day. ...Show more
$27.99
AUD
Category: ADULT COLOURING
Color your way through the kaleidoscopic career of David Bowie and his alter ego Ziggy Stardust in this one-of-a-kind coloring book. From the unauthorized and New York Times best-selling graphic novel Bowie: Stardust, Rayguns & Moonage Daydreams comes a brand-new coloring experience. With stunning artwork from award-winning artist Michael Allred, this book gives fans the unique opportunity to color their favorite comic pages straight from the graphic novel itself. Drawing inspiration on everything from David Bowie's glamorous fashion style to his dazzling stage performances and iconic album covers, this coloring book is a David Bowie fan's dream come true. Get ready to immerse yourself once again in Michael Allred's dazzling homage to one of the most influential pop stars of all time in this intricate coloring book, providing guaranteed creative fun and relaxation. ...Show more
$24.95
AUD
Category: ADULT COLOURING
Use your creativity to explore Australia with these 30 enchanting drawings… Take your coloured pencils on a journey from desert to ocean, finding exotic animals, wildflowers and spectacular Australian landmarks on the way. A perfect souvenir for travellers to Australia or gift for creative dreamers ever ywhere. Use your creativity to explore Australia with these 30 enchanting drawings… Take your coloured pencils on a journey from desert to ocean, finding exotic animals, wildflowers and spectacular Australian landmarks on the way. A perfect souvenir for travellers to Australia or gift for creative dreamers everywhere. ...Show more