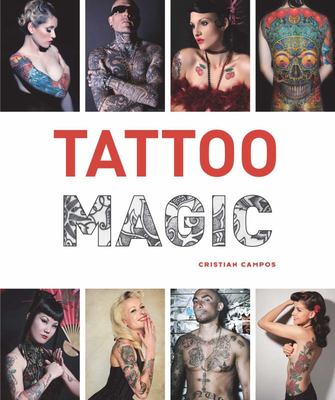 $29.99
AUD
Category: APPRECIATION
Once a fringe phenomenon, tattooing is now a full-blown cultural fact. Tattoos are commonplace on redcarpet A- listers including David and Victoria Beckham, Angelina Jolie, Rihanna and even teen star Miley Cyrus. There is an estimated 3 Million Australians with tattoos, with research finding women under 30 are the group most likely to find tattoos highly attractive. Tattoo Magic presents photographic tattoo portraits in a beautifully presented coffee table book. It features creative tattoos from Europe and images by photographers fascinated by Tattoos. The book is divided into tattooists and photographers, with many of the images taking inspiration from Japanese art. From shoulder and sleeve art to full body art, the book covers tattoos on a mixture of female and male bodies. ...Show more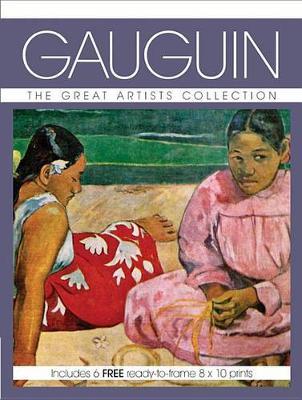 $12.99
AUD
Category: APPRECIATION | Series: Great Artists Collection Print Pack Ser. | Reading Level: General Adult
The Great Artists Collection is one of a series of gift packs containing a 64-page paperback book in a lavish folder with 6 free ready-to-frame 8 x 10 prints. Each book features a biography of each artist, looking at their life and their legacy, and useful fact boxes talk about the artists 'Great Works' and include fascinating information to improve the reader's knowledge of each artist. A fabulous gift pack which includes a 64-page paperback book and 6 ready-to-frame keepsake 8 x 10 prints on one of the world's most recognized artists! ...Show more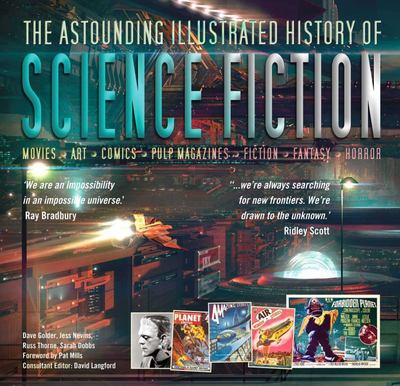 $19.99
AUD
$44.99
(55% off)
Category: APPRECIATION | Series: Inspirations & Techniques
A truly astonishing, illustrated history of Science fiction, covering fantasy, and horror, with forays into crime, mystery and the gothic. Using timelines, online links, illustrations, posters, movie stills, book covers, and more, this amazing new book propels us into the well of modern imagination, fro m its roots in Frankenstein, through Verne, H.G. Wells, the late gothic and weird horror of Lovecraft to the mass market sensationalism of the Pulp magazines. The Pulps then invoked a new generation of writers (such as Ray Bradbury and Robert Bloch) of the Golden Age before many transitioned to screenwriting for the movies and early TV (Psycho, Star Trek, Twilight Zone), inspiring, in turn, the invasion of superheroes, gigantic spaceships, and dystopian landscapes onto our data-streaming tablets and computers. The book explores the interplay between great writers, (Asimov and Arthur C. Clarke) and story-telling directors (Kubrick, James Cameron, Ridley Scott, Christopher Nolan, George Lucas) who create powerful Sci-Fi, reflecting and challenging the developments of technology, science and society. Each have played a major role in this all-consuming, speculative form of world-building, from its early manifestation as a shocking literary event, to the mass market sensation is today. ...Show more
Art Matters
by Neil Gaiman; Chris Riddell (Illustrator)
$22.99
AUD
Category: APPRECIATION
A creative call to arms from the mind of Neil Gaiman, combining his extraordinary words with deft and striking illustrations by Chris Riddell. Art Matters will inspire its readers to seize the day in the name of art. 'Like a bedtime story for the rest of your life, this is a book to live by. At its cor e, it's about freeing ideas, shedding fear of failure, and learning that "things can be different". ' - Institute of Imagination Be bold. Be rebellious. Choose art. It matters. Neil Gaiman once said that 'the world always seems brighter when you've just made something that wasn't there before'. This little book is the embodiment of that vision. Drawn together from speeches, poems and creative manifestos, Art Matters explores how reading, imagining and creating can change the world, and will be inspirational to young and old. What readers are saying about ART MATTERS 'A rallying cry for all artists and creators' 'Just the injection of positive thinking I needed' 'What a gorgeous, sweet and very, very wise little book' 'You don't know it yet, but it's likely you need this book' 'I feel artistically charged up for the first time in ages' ...Show more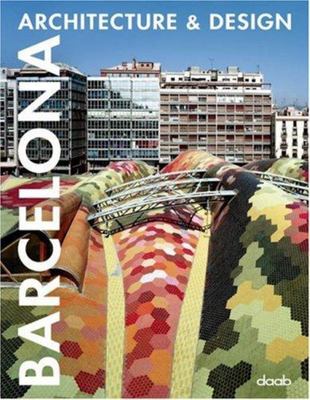 $49.99
AUD
Category: APPRECIATION | Series: Architecture and Design Bks.
Barcelona is the cultural center of Spain. A tourist's hot spot and one of the most frequented cities in summer. There is a lot more to Barcelona's architecture than just Gaudi. Since the Olympic Games in 1992 international architects began to shape the capital of Modernism with numerous contructions. N orman Foster, Frank O. Ghery and many more have left their footsteps. The Forum of Cultures 2004 provided another opportunity of city planning. Slowly Barcelona has been transformed into a an artistic reference: it has an insatiable appetite for new design and innovations, but still highly values its rich architectural past. Old and new are close. Like this it became a model that other cities may choose to imitate due to its cosmopolitan atmosphere. This book shows the newest architectural developements in Barcelona and introduces several projects. Not only public and cultural buildings but also private houses are shown. As far as available floor plans will give additional insights. An index with contact information of the respective architects is enclosed. ...Show more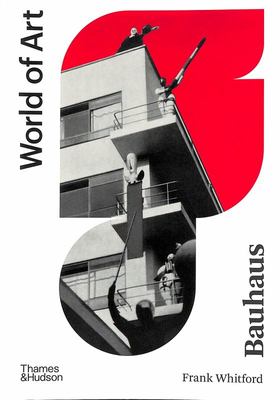 Bauhaus
by Frank Whitford; Michael White (Introduction by)
$29.99
AUD
Category: APPRECIATION | Series: World of Art Ser.
The aesthetic of our contemporary environment, including everything from housing developments to furniture and websites, is partly the result of a school of art and design founded in Germany in 1919, the Bauhaus. While in operation for only fourteen years before being shut down by the Nazis in 1933, the school left an indelible mark on design as well as the practice of art education throughout the world. Placing the Bauhaus into its socio-historic context, Frank Whitford traces the ideas behind the school's conception and describes its teaching methods. He examines the activities of the teachers, who included artists as eminent as Paul Klee, Josef Albers and Wassily Kandinsky, and the daily lives of the students. This remains the most accessible and highly illustrated introduction to perhaps the most significant design movement of the last hundred years. ...Show more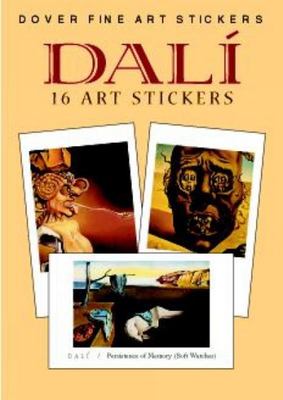 $4.99
AUD
Category: APPRECIATION | Series: Dover Art Stickers Ser.
Turning away from the powerful Cubist influence of fellow painter Pablo Picasso, Salvador Dal incorporated the hallucinatory qualities of Surrealism in his paintings and went on to become one of the 20th century's most famous artists. The melting clocks in his Persistence of Memory are among the most re cognizable images in modern art. That well-known work appears here in sticker format along with 15 other scrupulously reproduced works by the Spanish artist, among them The Visage of War, Figure at a Window, The Enigma of Desire, and Surrealist Poster. ...Show more
Find Frida
by Catherine Ingram; Laura Callaghan (Illustrator)
$24.99
AUD
Category: APPRECIATION
Find Frida immerses you in the colourful world of Frida Kahlo. Find this flamboyant figure across twelve intricately drawn scenes, each detailing a key aspect of her life - from her eccentric teenaged years and infatuation with Diego Rivera, to her dynamic arrival as an international artist, her incredi ble studio and house in Mexico, and her deep love of Mexican culture. The scenes are populated with a huge cast of over 200 extras to also spot - including artists, filmmakers, writers and photographers - allowing the book to tell the complete story of Kahlo's life and her huge cultural influence. ...Show more

$39.99
AUD
Category: APPRECIATION
Grayson Perry was the first ceramicist to win the Turner Prize, the internationally renowned award for the best young British Artist. He rapidly established a unique brand as "the transvestite potter." This book examines the plates, pots, and statues from the 1980s to the mid-1990s with which he establi shed his career. Perry sold many of his early pieces for modest sums and subsequently lost track of their whereabouts. With the help of an international art treasure hunt this book brings together both his known and previously lost and undocumented pieces.Accompanying Perry's traveling exhibition, which opens at the Holburne Museum, Bath, in January 2020, this book features full color illustrations of his seminal ceramic works from this period. As well as an essay from the artist and critical essays from experts on Perry's work. ...Show more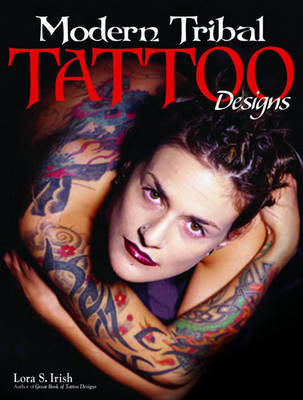 $9.99
AUD
Category: APPRECIATION
These beautiful tribal tattoos are rooted in historic and cultural sources. It includes high quality patterns from a renowned artist and bestselling author. Each design is accompanied by the meaning associated with it. In years past, our ancestors wore tattoos to mark a family achievement, to memorialis e special occasions like marriage and child birth, to identify tribe members, to protect against enemies and misfortune and to celebrate victory in battle. Today, men and women wear tattoos to reflect their individuality. These new tribal tattoos are bold statements that are rooted in historic and cultural sources. Inside "Modern Tribal Tattoos", there are black work patterns that incorporate large solid areas with fine line accents, motif ideas, including totems and talismans, free-form designs based on long curved lines and fine delicate line work. Repeating elements, like triangles, spirals, suns and lines are also included to enhance large patterns. Today's favourite designs are included here, from bold triangle lines, spiked spirals, ragged curved lines to barb-wire. ...Show more
$21.99
AUD
Category: APPRECIATION | Series: Art Essentials Ser.
Iconography, or the study of symbols--be they animals, artifacts, plants, geometric shapes, or gestures--is an essential aspect of interpreting art. One of the most consistent features of human society throughout time has been the use of visual symbols, which often act as substitutions for the written w ord, crossing dialects and borders and uniting understandings of the world through a shared language. Incorporating and analyzing a wealth of cultures, Symbols in Art serves as a reference guide to fifty of the most frequently occurring symbols in global art history from 2300 BCE to the present day, exploring their subtle implications and covert meanings. Entries devoted to specific symbols expose nuances of meaning and historical use, from easily identifiable symbols across the globe to those used to speak to specific cultural groups. This book exposes such intriguing correspondences as the symbolism of grapevines in a fifteenth-century painting by Giovanni Bellini compared to the images in Yinka Shonibare's Last Supper. Complete with a user-friendly glossary of symbols and a well-selected array of illustrations, this book illuminates common and thought-provoking symbols in art across history and the globe, functioning as an indispensable tool for interpretation. ...Show more