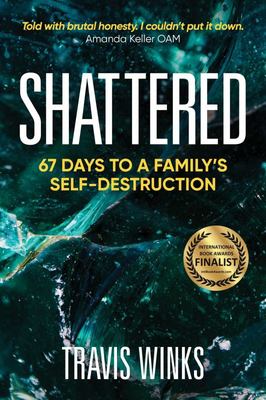 $29.99
AUD
Category: TRUE CRIME
A true story about the devastating impacts of mental illness and domestic violence that saw one family self-destruct in just 67 harrowing days. Told through the eyes of a hurting brother and son, this tragic story follows three family members through a series of decisions that bring the family together and then tear them apart. Almost every family has a tumultuous chapter and this story is about the real impact mental illness and domestic violence can have. The consequences are not only catastrophic for sufferers, but also for those who love them. Travis tells his story with rawness and honesty, but also with hope and humour. ...Show more
Witness
by Louise Milligan
$34.99
AUD
Category: TRUE CRIME
A masterful and deeply troubling expose, Witness is the culmination of almost five years' work for award-winning investigative journalist Louise Milligan. Charting the experiences of those who have the courage to come forward and face their abusers in high-profile child abuse and sexual assault cases, M illigan was profoundly shocked by what she found. She interviews high-profile members of the legal profession, including judges and prosecutors. And she speaks to the defence lawyers who have worked in these cases, discovering what they really think about victims and the process, and the impact that this has on their own lives. Witness is a call for change. Milligan exposes the devastating reality of the Australian legal system where truth is never guaranteed and, for victims, justice is often elusive.  ...Show more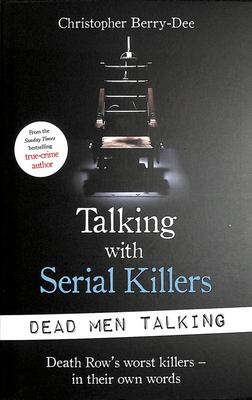 $19.99
AUD
Category: TRUE CRIME
'I have interviewed, face to face, some of the world's most heinous serial killers, spree killers and mass murderers. I have sat with them on death rows throughout the United States, where the stench of cheap disinfectant, human sweat and evil permeates every brick of the human warehouses that imprison those from the legion of the damned. I have listened to their sickening tales of murder most foul and their boasts of having caused such suffering... ' - from the author's introduction ...Show more
$12.99
AUD
$32.99
(60% off)
Category: TRUE CRIME
John Killick fed his gambling addiction by robbing banks in the 1960s, 1970s and 1980s, but this career criminal entered a new phase when he met Russian immigrant Lucy Dudko at a party in 1995. When a warrant was issued in Queensland for his arrest on old charges, Killick and Dudko went on the run which ended in his capture after a failed bank robbery in Bowral, NSW in January 1999.In one of the most audacious prison breaks in Australian history, Killick was broken out of Sydney's Silverwater prison after Dudko commandeered a scenic helicopter flight at gunpoint. Australia's 'Bonnie and Clyde' spent another 45 days on the run before recaptured . Killick was sentenced to 14 years' jail; Dudko got 8 years. After he was released in 2015, the pair meet up again but are they the same people Is the magic still there ...Show more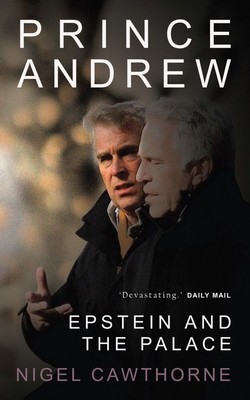 $34.99
AUD
Category: TRUE CRIME
Buckingham Palace's greatest fear came true when the FBI arrested Prince Andrew's friend Jeffrey Epstein on charges of under-age sex trafficking. Just before the marriage of Kate and Wills, a snapshot of Andrew with his arm around the naked midriff of the billionaire's most articulate victim had surface d. Despite sending stringent defamation warnings, the palace had been powerless to prevent headlines on the controversial friendship from moving in its direction like a hurricane. Prince Andrew: The End of the Monarchy and Epstein investigates the story of the key players and allegations and counter-allegations in this unique, high-stakes royal drama. It provides a gripping and uncommon insight into the hidden privileges enjoyed by global power brokers, royalty and billionaires. Transcending the life of one man, it characterises a whole institution and a way of life — the monarchy as we know it today. Prince Andrew's official involvement with UK trade came to an abrupt end in 2010 when the prince was overheard discussing Saudi bribery and bribery in Kyrgyzstan, arguing that 'people should be allowed to get on with their jobs'. And that was only the beginning of Buckingham Palaces headaches. ...Show more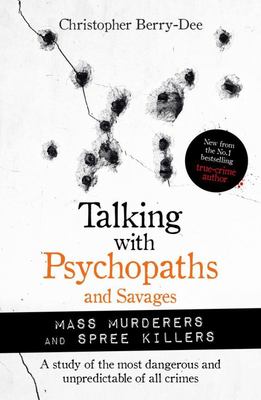 $29.99
AUD
Category: TRUE CRIME
The leading writer and criminologist directs his uncompromising gaze on a growing phenomenon - so-called 'rampage killers', whose random multiple killings invariably leave entire communities in shock and mourning.
$22.99
AUD
Category: TRUE CRIME
Christine Keeler died in December 2017, aged seventy-five, more than fifty years after her central role in the scandal that rocked a country and brought down a government. Her death, however, makes it possible to bring her own story up to date, with new material that she had not wanted published in her lifetime. This revised edition has been further enhanced by the active encouragement and cooperation of her younger son, who has provided the foreword, and her long-time legal adviser and friend, making it the definitive account of both her life and the so-called 'Profumo Affair'. It gives voice to her thoughts toward the end of her own life on the deaths of Mandy Rice-Davis and of 'Lucky' Gordon, the man who terrorised and haunted her. Secrets and Lies charts the life's journey of a woman whom history refused to let go, who could never escape being Christine Keeler, set against a backdrop of political turmoil, Cold War espionage, and the social upheavals of the 1960s. The story that she found the courage to tell shatters all preconceptions, and has the power to rewrite history. Book jacket. ...Show more
$32.99
AUD
Category: TRUE CRIME
We all put our faith in the criminal justice system. We trust the professionals: the police, the lawyers, the judges, the expert witnesses. But what happens when the process lets us down and the wrong person ends up in jail? Henry Keogh spent almost twenty years locked away for a murder that never even happened. Khalid Baker was imprisoned for the death of a man his best friend has openly admitted to causing. And the exposure of 'Lawyer X' Nicola Gobbo's double-dealing could lead to some of Australia's most notorious convictions being overturned. Forensic scientist Xanthé Mallett is used to dealing with the darker side of humanity. Now she's turning her skills and insight to miscarriages of justice and cases of Australians who have been wrongfully convicted. Exposing false confessions, polices biases, misplaced evidence and dodgy science, Reasonable Doubt is an expert's account of the murky underbelly of our justice system - and the way it affects us all. ...Show more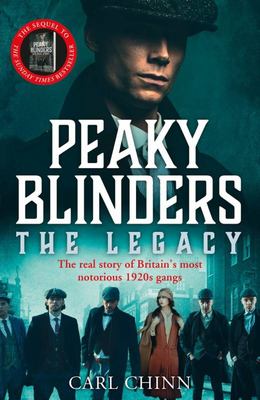 $22.99
AUD
Category: TRUE CRIME
The follow-up to the incredible Sunday Times bestseller, The Peaky Blinders: The Real Story.
$22.99
AUD
Category: TRUE CRIME
Milat - the serial killer who preyed on young hitchhikers. The backpackers - the innocent victims of a brutal murderer. Belanglo - a place that became synonymous with pure evil...It was the biggest and most complex manhunt in Australian history, an investigation that gripped a nation. Behind the many fa lse leads and dead ends, precious clues emerged that pointed to one man...This is the story of how Ivan Milat was caught. Clive Small takes us inside the operation he led as his team painstakingly pieced together the evidence that put Milat behind bars. But questions remain. Did he act alone? Were there other victims? How much did his family know? And what of his great-nephew, who brutally killed a young man in 2010?..Chilling, forensic, compassionate - this is the definitive story that could only be told by someone at the centre of the police operation. It is also a powerful argument for the investigation of more than a hundred unsolved murders. ...Show more
$19.99
AUD
Category: TRUE CRIME
The dead do not hide the truth and they never lie. Through me the dead can speak ... Dr Richard Shepherd is the UK's foremost forensic pathologist, his job to understand the deaths which may have no natural cause. From crime scene to court room, his findings are crucial to the pursuit of justice. His w ork has seen killers put behind bars, exonerated the innocent, and turned open and shut cases on their heads. Shepherd's obsession with revealing the secrets of the dead is personal. At medical school, while performing his first autopsy, he held the heart of the patient in his hand and thought of his late mother, taken too early by heart disease. He became driven by the challenge of finding the truth, of seeing justice, and by compassion: sometimes for the dead, but always for those they have left behind. Thoughtful, revealing, chilling, sometimes bizarre and always unputdownable, Unnatural Causes is the true crime book of the year. ...Show more