$29.99
AUD
Category: TRUE CRIME
A true story about the devastating impacts of mental illness and domestic violence that saw one family self-destruct in just 67 harrowing days. Told through the eyes of a hurting brother and son, this tragic story follows three family members through a series of decisions that bring the family together and then tear them apart. Almost every family has a tumultuous chapter and this story is about the real impact mental illness and domestic violence can have. The consequences are not only catastrophic for sufferers, but also for those who love them. Travis tells his story with rawness and honesty, but also with hope and humour. ...Show more
$12.99
AUD
$32.99
(60% off)
Category: TRUE CRIME
John Killick fed his gambling addiction by robbing banks in the 1960s, 1970s and 1980s, but this career criminal entered a new phase when he met Russian immigrant Lucy Dudko at a party in 1995. When a warrant was issued in Queensland for his arrest on old charges, Killick and Dudko went on the run which ended in his capture after a failed bank robbery in Bowral, NSW in January 1999.In one of the most audacious prison breaks in Australian history, Killick was broken out of Sydney's Silverwater prison after Dudko commandeered a scenic helicopter flight at gunpoint. Australia's 'Bonnie and Clyde' spent another 45 days on the run before recaptured . Killick was sentenced to 14 years' jail; Dudko got 8 years. After he was released in 2015, the pair meet up again but are they the same people Is the magic still there ...Show more
Witness
by Louise Milligan
$34.99
AUD
Category: TRUE CRIME
From the best-selling author of CARDINAL comes a searing examination of the power imbalance in our legal system - where exposing the truth is never guaranteed and, for victims, justice is often elusive. A masterful and deeply troubling expose, Witness is the culmination of almost five years' work for a ward-winning investigative journalist Louise Milligan. Charting the experiences of those who have the courage to come forward and face their abusers in high-profile child abuse and sexual assault cases, Milligan was profoundly shocked by what she found. During this time, the #MeToo movement changed the zeitgeist, but time and again during her investigations Milligan watched how witnesses were treated in the courtroom and listened to them afterwards as they relived the associated trauma. Then she was a witness herself in the trial of the decade, R v George Pell.She interviews high-profile members of the legal profession, including judges and prosecutors. And she speaks to the defence lawyers who have worked in these cases, discovering what they really think about victims and the process, and the impact that this has on their own lives. Milligan also reveals never-before-published court transcripts, laying bare the flaws that are ignored, and a court system that can be sexist, unfeeling and weighted towards the rich and powerful.Witness is a call for change. Milligan exposes the devastating reality of the Australian legal system where truth is never guaranteed and, for victims, justice is often elusive.  ...Show more
$29.99
AUD
Category: TRUE CRIME
Serial Killerprofiles over 100 of the world's most deadly serial murderers. Each profile details the means, motive and opportunity of those who kill and kill again, and asks: what, if anything, drives these killers? Were they born to kill? What could possibly have gone through their minds? How were they caught? What was done to obtain justice for their victims, and how did they pay for their crimes? And, most importantly, what can be done to enable the prevention of these appalling crimes in future, and the capture of those who would commit them? ...Show more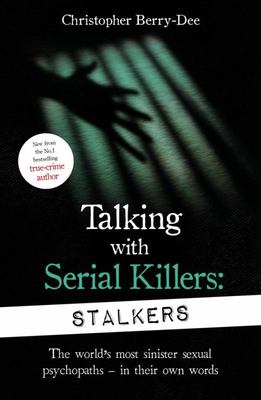 $19.99
AUD
Category: TRUE CRIME
Do you ever have that feeling you're being watched? Perhaps you are...Leading criminologist Christopher Berry-Dee turns his unflinching gaze on maybe the most sinister and disturbing of all killers - those who first stalk their unwitting victims, often for months at a time.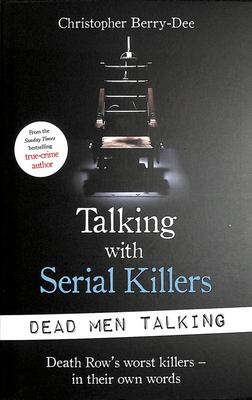 $19.99
AUD
Category: TRUE CRIME
'I have interviewed, face to face, some of the world's most heinous serial killers, spree killers and mass murderers. I have sat with them on death rows throughout the United States, where the stench of cheap disinfectant, human sweat and evil permeates every brick of the human warehouses that imprison those from the legion of the damned. I have listened to their sickening tales of murder most foul and their boasts of having caused such suffering... ' - from the author's introduction ...Show more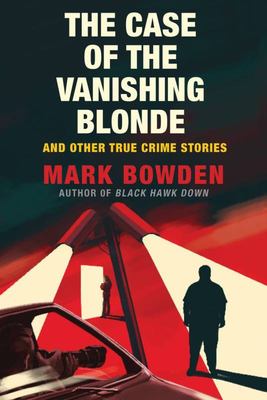 $29.99
AUD
Category: TRUE CRIME
From Mark Bowden, a 'master of narrative journalism' (New York Times), comes a true crime collection both deeply chilling and impossible to put down.
$32.99
AUD
Category: TRUE CRIME
The gripping and revealing inside story of Australia's most notorious armed robbers.
$34.99
AUD
Category: TRUE CRIME
Boys with everything to live for ... A community betrayed ... The whistle-blower priest who paid the ultimate price Glen Walsh and Steven Alward were childhood friends in their tight-knit working-class community in Shortland, on the outskirts of Newcastle, New South Wales. Both proud altar boys at the local Catholic church, they went on to attend the city's Catholic boys' highs schools: Glen to Marist Brothers and Steven to St Pius X. Both did well: Steven became a journalist; Glen a priest. But when Glen discovered another priest was sexually abusing boys, he reported the offending to police, breaking Canon Law and his vows to the Catholic 'brotherhood' in the process. Just weeks before he was due to give evidence at a key trial against the highest cleric to ever be charged with covering up child abuse, Father Glen Walsh was dead. Two months later, his friend Steven also died, only weeks before he was to marry the love of his life. Ensuing investigations revealed that at least 60 men in the region had taken their own lives. Why? What had happened, and why were so many from the three Catholic high schools in the area? By six-time Walkley Award-winning investigative reporter Suzanne Smith, The Altar Boys is the powerful expose of widespread and organised clerical abuse of children in an Australian city, and how the cover-up in the Catholic Church in Australia extended from parish priests to every echelon of the organisation. Focusing on two childhood friends, their families and community, this gripping and explosive story is backed by secret documents, diary notes and witness accounts, and details a deliberate church strategy of using psychological warfare against witnesses in key trials involving paedophile priests. ...Show more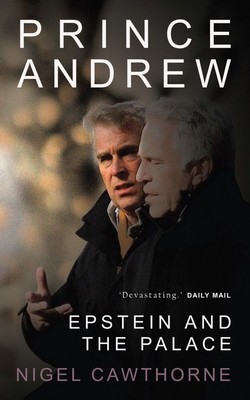 $34.99
AUD
Category: TRUE CRIME
Buckingham Palace's greatest fear came true when the FBI arrested Prince Andrew's friend Jeffrey Epstein on charges of under-age sex trafficking. Just before the marriage of Kate and Wills, a snapshot of Andrew with his arm around the naked midriff of the billionaire's most articulate victim had surface d. Despite sending stringent defamation warnings, the palace had been powerless to prevent headlines on the controversial friendship from moving in its direction like a hurricane. Prince Andrew: The End of the Monarchy and Epstein investigates the story of the key players and allegations and counter-allegations in this unique, high-stakes royal drama. It provides a gripping and uncommon insight into the hidden privileges enjoyed by global power brokers, royalty and billionaires. Transcending the life of one man, it characterises a whole institution and a way of life — the monarchy as we know it today. Prince Andrew's official involvement with UK trade came to an abrupt end in 2010 when the prince was overheard discussing Saudi bribery and bribery in Kyrgyzstan, arguing that 'people should be allowed to get on with their jobs'. And that was only the beginning of Buckingham Palaces headaches. ...Show more
$22.99
AUD
Category: TRUE CRIME
Christine Keeler died in December 2017, aged seventy-five, more than fifty years after her central role in the scandal that rocked a country and brought down a government. Her death, however, makes it possible to bring her own story up to date, with new material that she had not wanted published in her lifetime. This revised edition has been further enhanced by the active encouragement and cooperation of her younger son, who has provided the foreword, and her long-time legal adviser and friend, making it the definitive account of both her life and the so-called 'Profumo Affair'. It gives voice to her thoughts toward the end of her own life on the deaths of Mandy Rice-Davis and of 'Lucky' Gordon, the man who terrorised and haunted her. Secrets and Lies charts the life's journey of a woman whom history refused to let go, who could never escape being Christine Keeler, set against a backdrop of political turmoil, Cold War espionage, and the social upheavals of the 1960s. The story that she found the courage to tell shatters all preconceptions, and has the power to rewrite history. Book jacket. ...Show more