$10.99
AUD
Category: MAPS
The latest edition of the Blue Mountains street map has been fully revised and updated and includes. Blue Mountains district touring map at a scale of 1:160 000 from Hampton in the west, Lithgow in the north, Penrith in the east and Jenolan Caves and Warragamba in the south. Street directory style map ping at a scale of 1:25 000 covering along the Great Western Highway from Mount Victoria in the west, along Hawkesbury Road to Hawkesbury Heights in the north and then to the Western Motorway and Nepean River in the east. Also included are a Suburbs and localities index, street index & selected places of interest. This size of this map makes it a  handy alternative to the street directory. ...Show more
$49.99
AUD
Category: TRAVEL & PICTORIAL
The latest edition of the UBD Gregorys Sydney and Blue Mountains Street Directory has been fully revised and updated and also includes useful information for truckies. Offering clear, comprehensive mapping at the best scale this directory is an essential tool when navigating your way around Sydney and i ts surrounding suburbs with a separate section for the Upper Blue Mountains. You will find all the detail you have come to expect from a UBD Gregorys product with the latest updates on the streets you need to navigate. If you have not updated your directory for 3 years you will be missing major new roads and upgrades, a new airport & the aerotropolis precinct new and proposed rail information, new suburbs and over 1100 new streets. As well as the many new streets included there are easy to read street indexes with over 56,000 street listings, suburbs listings including postcodes, and over 13,500 facilities listed. Also included are CBD maps at a scale of 1:5000 and an index to buildings for these maps, maps and a list of Sydney & Parramatta CBD building numbers, a list of bridge clearance heights, Sydney international and domestic airport terminal maps, Moore Park and Sydney Olympic Park maps, main road maps and state mapping with an index to towns. More than ever you can trust your UBD Gregorys street directory to get you to your destination safely and on time. Included in the 2021 edition of the Sydney and Blue Mountains directory are over 250 new streets, the North Connex tunnel, M4 East tunnel, the under construction West Connex. Further developments at Austral, Bardia, Box Hill,  Marsden Park, Oran Park and Schofields and developments at over 20 additional suburbs. The ongoing changes around the Western Sydney airport. The proposed M12 route and North South rail line. ...Show more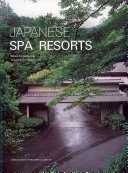 $14.99
AUD
$59.99
(75% off)
Category: TRAVEL & PICTORIAL
The elegant design of the hotel and the perfect harmony between Japanese traditional culture and the modern design concept in this book present you both sensual and psychological appreciation of the affluent spa culture of Japan, the spa kingdom in the world. With more than fifty well-known and distingu ished Japanese hotels included, the book gives detailed descriptions of the scales, facilities, and the design styles of the Japanese spa baths of each hotel in particular. From the interior design of the spacious and bright reception halls, the luxurious ocean-front guest rooms, and the cozy beauty and wellness salons to the exterior landscape design of Japanese gardens and the ideal location near the mountains or by a river, and especially the individualized recuperative spa baths, all demonstrate the work of the Japanese spa hotel master designers. ...Show more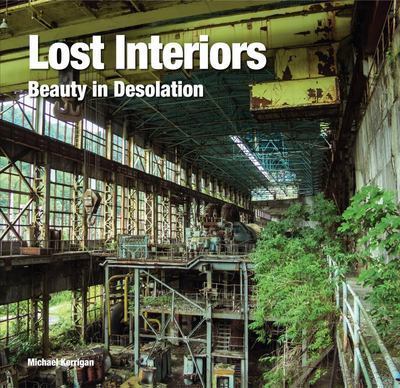 $9.99
AUD
$29.99
(66% off)
Category: TRAVEL & PICTORIAL | Series: Abandoned
A broken piano, a dilapidated staircase, a chair half standing on two bent legs surrounded by layers of history peeling from the wallpaper of an abandoned house. The chilling air of an abandoned church, or a desolated factory, with the faint signs of the human sounds now trapped in the detritus of lost interiors. In Michigan, in Italy, in Russia, Japan, in China, the lost dreams of a teaming human horde are captured in this evocative exploration of abandoned buildings, the achievements of humankind struck down by calamity or neglect, then over-run by the ancient forces of time and nature, as the planet earth moves slowly to regain its supremacy against the noisy, mechanical clatter of the human species. The incredible new book explores the half-life of abandoned buildings and the sad beauty of desolation. ...Show more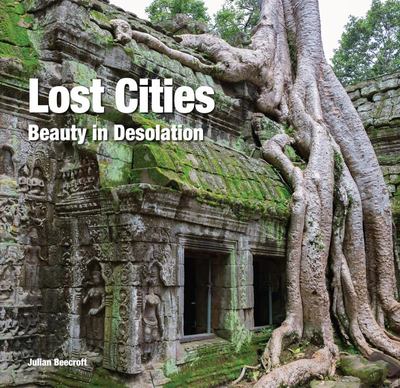 $9.99
AUD
$29.99
(66% off)
Category: TRAVEL & PICTORIAL | Series: Abandoned
Ancient civilisations in Vietnam, the lost cities of the Amazon, the cities and towns of humankind have fought for space against the overwhelming power of nature. We think we've mastered it, but discoveries across the world show abandoned cities, their proud buildings now flooded, overtaken by the fores ts, nature taking back what once was its own, with the slow, relentlessness of time. But there are modern places too, towns built by corrupt local officials that were never occupied, amusement parks closed due to terrible tragedy, settlements sinking ineluctably into the mud, cities destroyed by radiation, these are the remnants of a generation, an entire society wiped from the earth, leaving only dismembered traces of memory. This exotic, powerful new book evokes the eerie, haunted places that retain small touches of humanity: a car with only one wheel, a battered doll, torn shirts on a washing line, a broken ferris wheel, all of them are shattered dreams that dwell now only in the imagination. ...Show more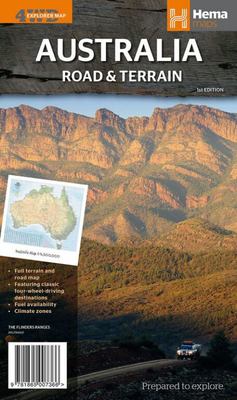 $12.95
AUD
Category: MAPS | Series: 4WD Explorer Map Ser.
A road and terrain map of Australia that is coloured to reflect the country's climate zones and features major road networks, Outback fuel, distances and major national parks. On the reverse is a photographic guide to Australia's most iconic four-wheel driving destinations, including the Kimberley, Cape York, the Top End, Fraser Island, Corner Country, High Country Victoria, the Flinders Ranges, the Red Centre, South West Western Australia and the Pilbara. ...Show more
$45.99
AUD
Category: MAPS
The latest edition of the New South Wales state street directory the 20th edition has been fully revised & updated.  This directory is your ideal companion and a very handy reference tool for both locals living in the towns featured in the directory or for travellers navigating around New South Wal es, the new edition has over 130 town maps covering from Tweed Heads in the north to Eden in the south and from Broken Hill in the west to Byron Bay in the east  and includes Albury Wodonga, Bathurst,Cessnock, Dubbo, Griffith, Kiama, Lennox Head, Mudgee, Narooma, Orange, Port Macquarie, Tocumwal, Uralla, Wagga Wagga and Yass. Each town also includes local information plus an index to streets. As well as these town maps there are 63 state and regional maps with an index to the towns featured on these maps.   ...Show more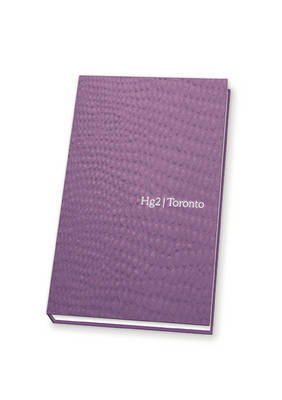 $9.99
AUD
Category: TRAVEL & PICTORIAL | Series: A Hedonist's Guide to...
Still evolving and fostering its identity, Canada's financial powerhouse hovers between being seriously conservative and wildly liberal (ie. you can't drink on the street, but both men and women can walk about topless - ) With its shiny skyscrapers, picturesque Old Town and bravely futuristic architectu re, Toronto is cosmopolitan yet unpretentious, both diverse and unique. It's also a thriving cultural hub: 'T.O' hosts a renowned International Film Festival, has the third largest theatre district in the world and is lousy with fabulous art galleries. Nightlife runs the gamut from kick back and relax to kick up your heels glamour, and a wide spectrum of restaurants follow suit. One in every two people living here was born outside of Canada, resulting in a cultural mosaic. So good news gourmands: Toronto is your global buffet. ...Show more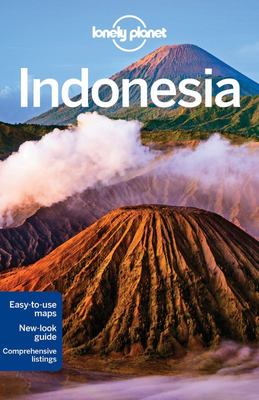 $39.99
AUD
Category: TRAVEL & PICTORIAL | Series: Travel Guide Ser.
#1 best-selling guide to Indonesia* Lonely Planet Indonesia is your passport to the most relevant, up-to-date advice on what to see and skip, and what hidden discoveries await you. Take in a traditional gamelan performance, laze on hidden beaches, or hike volcanic peaks; all with your trusted travel co mpanion. Get to the heart of Indonesia and begin your journey now Inside Lonely Planet Indonesia Travel Guide: Colour maps and images throughout Highlights and itineraries help you tailor your trip to your personal needs and interests Insider tips to save time and money and get around like a local, avoiding crowds and trouble spots Essential info at your fingertips - hours of operation, phone numbers, websites, transit tips, prices Honest reviews for all budgets - eating, sleeping, sight-seeing, going out, shopping, hidden gems that most guidebooks miss Cultural insights give you a richer, more rewarding travel experience - history, cuisine, environment, outdoor activities, responsible travel and more Over 60 maps Covers Java, Bali, Nusa Tenggara, Maluku, Papua, Sumatra, Kalimantan, Sulawesi and more The Perfect Choice: Lonely Planet Indonesia, our most comprehensive guide to Indonesia, is perfect for both exploring top sights and taking roads less travelled. Looking for a guide focused on Bali or Lombok? Check out Lonely Planet Bali & Lombok for a comprehensive look at all these islands have to offer; or Pocket Bali, a handy-sized guide focused on the can't-miss sights for a quick trip. Authors: Written and researched by Lonely Planet. About Lonely Planet: Since 1973, Lonely Planet has become the world's leading travel media company with guidebooks to every destination, an award-winning website, mobile and digital travel products, and a dedicated traveller community. Lonely Planet covers must-see spots but also enables curious travellers to get off beaten paths to understand more of the culture of the places in which they find themselves. *Source: Nielsen BookScan. Australia, UK and USA ...Show more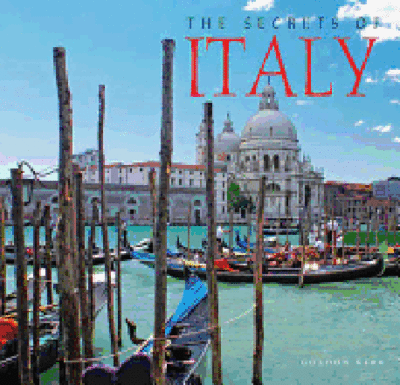 $29.99
AUD
Category: TRAVEL & PICTORIAL | Series: The Secrets Series
Italy is one of the most popular tourist destinations in the world. From the breathtaking countryside of Tuscany and the majestic monuments of Rome to the ancient beauty of Venice's floating buildings, the stunning appeal of Italy tempts the hearts of even the most entrenched armchair traveller. This be autiful new book, part of Flame Tree's immensely successful "Secrets" series, covers all of the major cities and regions, but also reveals the gorgeous alleys and churches, the little farmhouses, the tiny shops and picturesque villages that create the impression of ageless grace. The glorious panoramic photography is accompanied by evocative text. ...Show more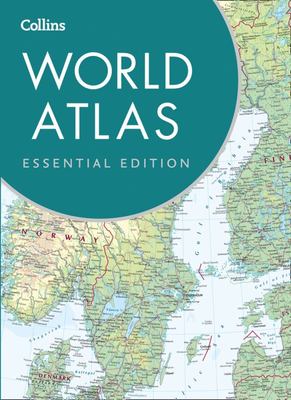 $24.99
AUD
Category: MAPS | Series: Collins World Atlas Ser.
Key statistics, facts and flags for every country of the world are included in the introductory section giving the user quick access to essential facts. These are supplemented by internet links to the most appropriate websites which provide opportunities for the reader to investigate issues further. Sev eral world ranking tables are given, including highest mountains, deepest lakes and largest countries, making this atlas ideal for quizzes and crosswords. With over 36,000 place names, this atlas gives the user a detailed reference map with extensive worldwide coverage at a great price. ...Show more