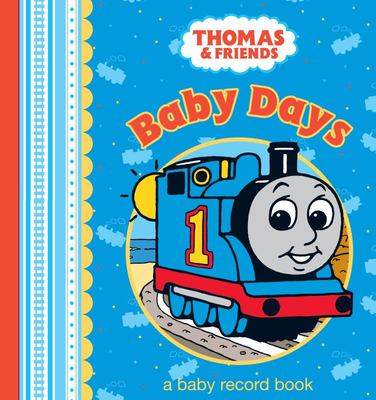 $9.99
AUD
Category: PREGNANCY & PARENTING
These beautiful baby journals are a gift that new parents will cherish. Inside, parents can record all the special moments and precious firsts that shape their baby's early days. There are plenty of spaces for photographs, and a large pocket for storing treasured mementos.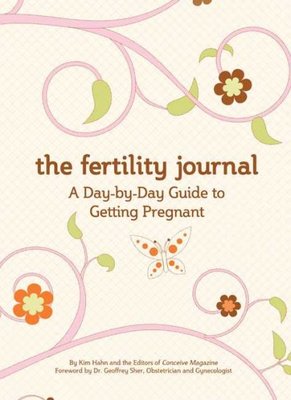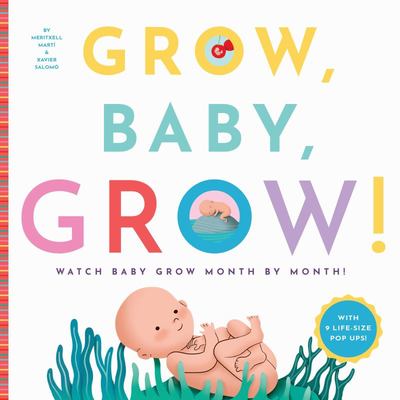 $29.99
AUD
Category: PREGNANCY & PARENTING
See baby grow and develop month by month with 9 stunning, life-size pop-ups Grow, Baby, Grow artistically and poetically illustrates the growth of a baby before birth by comparing him or her to something wonderful and familiar: a pearl on the beach, a cherry on a limb, a starfish in the sea. Grow, Baby , Grow is a beautiful treasure for expecting mothers, new arrivals, and curious siblings-to-be. ...Show more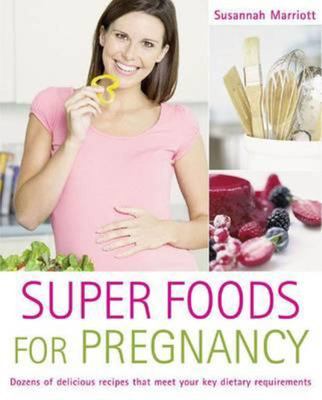 $14.99
AUD
$24.99
(40% off)
Category: PREGNANCY & PARENTING
Certain foods pack a 'nutritional punch', and can provide optimal nutrients to nourish an expectant woman - particularly important when pregnancy side effects can make eating almost anything difficult. This book helps readers to choose the freshest and most nutrient-packed foodstuffs from a range of sou rces. ...Show more
$45.00
AUD
Category: PREGNANCY & PARENTING
First published in 1999, Kaz Cooke's best-selling Up the Duff is firmly established as the most loved and trusted book for Australian and New Zealand women on pregnancy. This 20th-anniversary edition has been fully revised and updated. Australia's most trusted advisor on women's health delivers the low down on pregnancy, birth and how to best prepare for life with a baby. There's no bossy-boots advice - just lots of cartoons and the soundest, sanest, wittiest advice you'll ever get. Inside there's the crucial week-by week info on what's happening to you and the baby, coupled with the hilarious diary of Hermoine the (even more) Modern Girl, and everything you need to know about preparing for pregnancy and birth- info on conceiving and the latest in IVF; crying, eating, weeing, sleeping, working; partners, bosoms, busybodies and bunny-rugs; nausea, stretch marks and other 'side effects' mucking with your 'glow'; the very latest tests - what they are, what they're for and when you should have them; healthy foetal growth, development and movements; the best services, websites and books on everything pregnancy; 'natural childbirth' vs medical intervention; baby clothes and nappies; travel, safety, and how to be rude to complete strangers; labour, caesareans and pain relief; breastfeeding and what it's life's like with a newborn baby. Up the Duff has all you need to know on pregnancy and childbirth- the scary parts, the funny parts, the joyful parts - and your private parts. ...Show more
$29.99
AUD
Category: PREGNANCY & PARENTING
A powerful revised and updated edition of the bestselling parenting classic, Raising Girls. There has been a sudden and universal deterioration in girls' mental health and wellbeing, starting in primary school and devastating the teen years. Fierce and tender in its mission, Raising Girls in the Twent y-first Century is both a guidebook and a call-to-arms for parents. The five key stages of girlhood are laid out so that you know exactly what matters at which age, and how to build strength and connectedness into your daughter from infancy onwards. At last, there is a clear map of girls' minds that accepts no limitations, narrow roles or selling-out of your daughter's potential or uniqueness. Raising Girls in the Twenty-first Century explores how to help your daughter feel secure, become an explorer, get along with others, find her soul, and ultimately become a woman. All the hazards are signposted - bullying, eating disorders, body image and depression, social media harms and helps - as are concrete and simple measures for mums and dads to help raise a daughter to be strong, wise and able to stand up for herself and others. Parenthood is restored to an exciting journey, not one worry after another. Raising Girls in the Twenty-first Century has been updated to include: Two kinds of girlhood: why some girls go off the rails while others go from strength to strength. Finding comfort in her own skin: avoiding the toxic mix of perfectionism and overachievement. Mirror, mirror on the screen: how our devices and social media steal joy, and how we can put them in the right perspective. Pets, plants and wild places: bringing nature and its power to heal into your daughter's life. What's missing? A diagnostic list to identifying the gaps, and the ten vital ingredients to being happy and free. ...Show more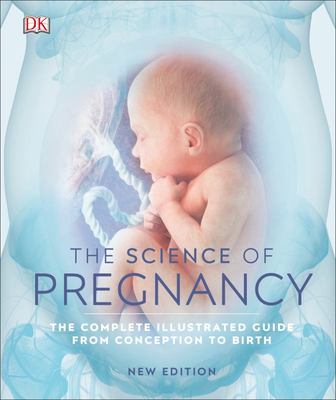 $39.99
AUD
Category: PREGNANCY & PARENTING
Follow the amazing journey of the earliest stages of human life, with month-by-month development shown in unprecedented detail. The complex concepts and processes of emerging life are demystified in clear, jargon-free text, while specially commissioned 3D images, extraordinary photographs, and detailed artworks illustrate every aspect of human pregnancy. The 3D artworks, illustrations, scans, and photographs show exactly how a baby changes and grows during pregnancy, and how the female body adapts to carry it. A chapter on labour and birth explains these processes with step-by-step illustrations and easy-to-grasp text. The Science of Pregnancyalso looks at the nature of human pregnancy, including how it evolved, and explores the anatomy and physiology of both the male and female reproductive systems. The mysteries of DNA and genetics are unravelled and explained in clear, illustrated detail, including patterns of inheritance and the interplay of genes and environment. The book also provides straightforward, illustrated information on possible problems before, during, and after birth. ...Show more
Anxious Kids
by Michael Grose; Jodi Richardson
$34.99
AUD
Category: PREGNANCY & PARENTING | Reading Level: 4 Non Fiction
Anxious Kids offers parents a new perspective on their children's anxiety, encouraging them to view each episode as an opportunity to empower their kids with the skills to manage anxiety, and thrive. Bestselling parenting author Michael Grose and wellbeing expert Dr Jodi Richardson explain why more chi ldren than ever before experience anxiety. In plain language that can be shared with children, they outline the origins and biology of anxiety to make sense of it - key knowledge such as why it happens, the flood of physical symptoms that comes with it, how to calm it down and why each strategy works. Grose and Richardson also give advice on a range of important steps parents can take to develop emotional intelligence, tolerance of discomfort, mindfulness, resilience, thinking skills and flourishing mental health. In so doing, parents can reduce the impact of anxiety, enabling children of all ages to live their lives in full colour. ...Show more
$22.99
AUD
Category: PREGNANCY & PARENTING
Parenting teenagers of this generation requires a new skill set. Adolescence is one of the most risky growth and developmental periods for our children. Like never before, we need parents, carers and other adults to have the skills, knowledge and strategies to provide this generation's young people wit h the love, stability and routine that they need. From bestselling authors Michael Carr-Gregg and Elly Robinson comes this fully revised and updated edition of the original bestselling guide to learning how to survive - and thrive - with your adolescents. It contains all the thorny issues that confront families with teenagers, such as technology, social media, risky behaviours, school and study problems, and much more. Full of practical strategies for everyday survival, and crammed with the latest research findings, this indispensable guide will teach you how to communicate effectively with young people, defuse family conflict, set limits, avoid common mistakes, and keep the stress of parenting at bay. ...Show more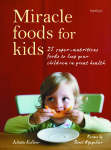 $10.00
AUD
Category: PREGNANCY & PARENTING
This book explains 25 key miracle foods that will make a real difference to your baby and toddlers health. It presents over 50 nutritious recipes packed with supernutrients, vitamins and minerals that even the fussiest of toddler and young child will enjoy.
$34.99
AUD
Category: PREGNANCY & PARENTING
Annabel Karmel brings you a mouth-watering batch of never before seen recipes featuring delicious ingredients with serious nutritional credentials. With beautiful photographs and fresh design, this is an essential book for every modern parent. Chapters range from Fifteen Minute Meals to Healthy 'Fast Fo od', via Holiday Cooking with Kids and Lunchbox Snacks, and fresh, easy and modern dishes include Quinoa Chicken Fingers, Crispy Baked Cod, The Best Buttermilk Pancakes and Carrot Cake Balls. The chapters are designed to make choosing a fuss-free dish simple. Many recipes include swap-outs to cater for those with food allergies, intolerances or particularly fussy eaters! There is a huge range of meat-free and vegan meal options as well as recipes including meat and fish.Real Food for Kids offers everything today's parents are looking for once their babies are ready to start joining in with family mealtimes. Each dish is designed to be enjoyed by the whole family, while remaining simple, healthy, and not too salty or sugary for young children. ...Show more