$32.99
AUD
Category: NATURE/ANIMALS
The follow-up to the ABIA award-winning, internationally bestselling sensation Penguin Bloom. The heart-warming Australian story Penguin Bloom - the miraculous tale of a baby magpie that helped save a young mother and her family - is a homegrown and international bestseller; soon to be a major Hollywood movie, starring Naomi Watts and Andrew Lincoln. Sam's personal message at the end of the book has resonated powerfully with readers - where, pulling no punches, she writes about what it is really like to face life in a wheelchair. In Sam Bloom, Sam tells her own story for the first time - how a shy but determined Australian girl became a nurse and travelled across Africa. How she fell in love with a like-minded free spirit, raised three boys and built a life together on Sydney's Northern Beaches. And then, in a single horrific moment, how everything changed. Sam's journey back from the edge of death and the depths of despair is so much more than an account of overcoming adversity. Sam's captivating true story - written by close friend, New York Times bestselling author Bradley Trevor Greive, and featuring extraordinary photographs taken by Sam's husband, Cameron Bloom - is humbling, heartbreaking and uplifting in equal measure. A triumph of raw emotion and incredible beauty, Sam Bloom: Heartache & Birdsong is a truly unforgettable book.     ...Show more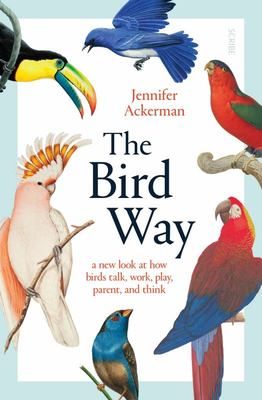 Bird Way
by Jennifer Ackerman
$35.00
AUD
Category: NATURE/ANIMALS
From the New York Times bestselling author of The Genius of Birds, a radical investigation into the bird way of being, and the recent scientific research that is dramatically shifting our understanding of birds -- how they live and how they think. 'There is the mammal way and there is the bird way.' Thi s is one scientist's pithy distinction between mammal brains and bird brains: two ways to make a highly intelligent mind. But the bird way is much more than a unique pattern of brain wiring, and lately, scientists have taken a new look at bird behaviours they have, for years, dismissed as anomalies or mysteries. What they are finding is upending the traditional view of how birds conduct their lives, how they communicate, forage, court, breed, survive. They're also revealing the remarkable intelligence underlying these activities, abilities we once considered uniquely our own -- deception, manipulation, cheating, kidnapping, infanticide, but also, ingenious communication between species, cooperation, collaboration, altruism, culture, and play. Some of these extraordinary behaviours are biological conundrums that seem to push the edges of-well-birdness: A mother bird that kills her own infant sons, and another that selflessly tends to the young of other birds as if they were her own. Young birds that devote themselves to feeding their siblings and others so competitive they'll stab their nestmates to death. Birds that give gifts and birds that steal, birds that dance or drum, that paint their creations or paint themselves, birds that build walls of sound to keep out intruders and birds that summon playmates with a special call -- and may hold the secret to our own penchant for playfulness and the evolution of laughter. Drawing on personal observations, the latest science, and her bird-related travel around the world, from the tropical rainforests of eastern Australia and the remote woodlands of northern Japan, to the rolling hills of lower Austria and the islands of Alaska's Kachemak Bay, Ackerman shows there is clearly no single bird way of being. In every respect, in plumage, form, song, flight, lifestyle, niche, and behaviour, birds vary. It's what we love about them. As E.O Wilson once said, when you have seen one bird, you have not seen them all. ...Show more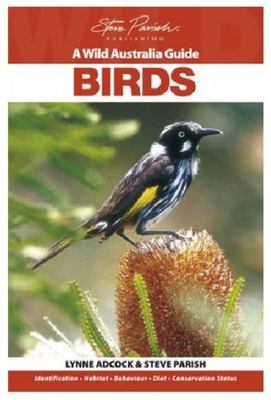 $9.95
AUD
Category: NATURE/ANIMALS | Series: Wild Australia Guide
This great southern continent has been separated from the rest of the world for thousands of years. In that time, its flora and fauna have evolved uniquely. Many of Australia's bird species are found nowhere else on the planet, while others are regular visitors from beyond its shores. Showcasing many of these beautiful residents and visitors alike, this practical field guide introduces you to the diversity of colours, forms and behaviours that constitute Australia's profilic bird life. Perfect for anyone who has ever wanted to put a name to, or simply know a little more about these feathered creatures, this Wild Australia Guide is packed with high-quality photographs and concise information. ...Show more
$24.99
AUD
Category: NATURE/ANIMALS
From the top feline doctor in Japan comes a fun, practical, adorably illustrated "cat-to-human" translation guide to decoding your cat's feelings. When your cat's tail is upright, she's saying hello. If it's quivering? She's happy to see you. But if it swishes ominously from side to side across your li ving room floor? Beware - your cat is annoyed. With nineteen bones and twelve muscles, cats' tails have countless ways of expressing their emotions. What Cats Want is here to uncover the meaning behind every movement, and the motivation beneath every quirk. Did you know, for example, that adult cats love to reconnect with their inner kitten? Or that cats prefer multiple watering holes over just one? Our cats are sophisticated-no matter what any dog lover says-and What Cats Want has the answers to every question asked by cat owners young and old. An invaluable new guide filled with creative tips and darling illustrations, What Cats Want provides a much-desired glimpse into the minds of our most mysterious pets. ...Show more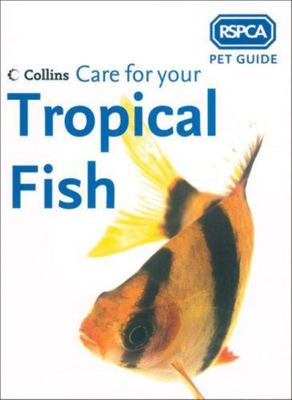 $5.00
AUD
Category: NATURE/ANIMALS | Series: RSPCA Pet Guide Ser.
A title in the popular RSPCA pet care series, which is being relaunched with completely revised and updated content and fresh new covers. Written by animal experts, these illustrated guides provide all the practical advice needed to care for your pet. This easy-to-use family guide is full of helpful adv ice on how to choose a tropical fish and how best to look after it. All aspects of daily care are covered, including: * Aquaria * Feeding * Handling * Health * Maintenance This practical guide is clearly illustrated with colour photographs throughout, and is published in association with the RSPCA, the UK's leading animal welfare charity. ...Show more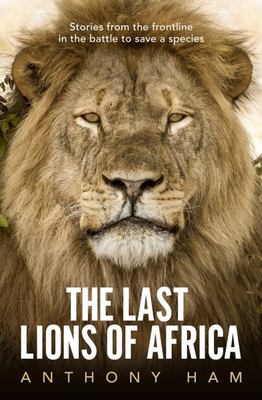 $32.99
AUD
Category: NATURE/ANIMALS
An incredible and moving account of one man's journey into the world of lions, why they are fast disappearing and what can be done to save them from extinction and thus save Africa, whose delicate ecosystem depends on these apex predators to keep everything in balance.
$35.00
AUD
Category: NATURE/ANIMALS
A charming and beautifully-written gift book about cats and the women who love them, from internationally bestselling novelist Belinda Alexandra.  
$32.99
AUD
Category: NATURE/ANIMALS
My name is Andrew Cotter and once upon a time I was a sports broadcaster. In Olive, Mabel and Me I try to explain how it can be that after a career commentating on Olympic Games, World Cups and Wimbledon finals, I am now far better known for describing the daily lives of my Labradors, Olive and Mabel. O r perhaps even the march of the Fairy Penguins of Phillip Island in Australia - a country that has become a second home each northern winter. It is a story of viral videos and millions upon millions of views worldwide. Above all it is about Olive and Mabel - the adventures we have had together and my love for them in the very strangest of times, when all of us seemed to need the companionship of our dogs more than ever. Andrew Cotter is one of the world's best-known sports broadcasters. But when international golf, tennis and rugby were all cancelled and the world went into lockdown, he found himself at a loose end. That's when he decided to apply his brilliant commentating skills to some epic contests between his two Labradors, Olive and Mabel. The result was an internet sensation. The series of videos-including Game of Bones-has been viewed nearly 40 million times on social media, and the videos have resonated with dog owners and sports fans everywhere. In lockdown, Andrew even found himself providing commentary for the nightly march of the fairy penguins on Phillip Island in Victoria, a video that has also been viewed millions of times. In his book Olive, Mabel and Me, Andrew gives us a commentary of a different kind as he tells the heartwarming story of life with his dogs. This is the complete account of their rise to internet stardom, and how walking and climbing in the mountains helps them all find peace, joy and happiness away from the hectic world of the media. Beautifully written, touching and funny, Olive, Mabel and Me is, above all, a book about the love we have for our dogs, especially in these strange and difficult times of social isolation. It is a treat for dog lovers everywhere.     ...Show more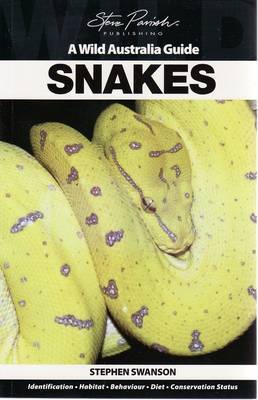 $9.95
AUD
Category: NATURE/ANIMALS | Series: Wild Australia Guide
Australia is home to 191 snake species, and in no other region of the world are venomous snakes in such abundance. Australia's snakes can be encountered while scuba-diving on the Great Barrier Reef, hiking an alpine meadow in Tasmania's highlands or occasionally in a suburban garden. This Steve Parish W ild Australia Guide offers an excellent insight into the lives of snakes that live in Australia - how to identify them, how they behave, what they eat, where they live and how they breed. To fear snakes is part of the natural psyche, but through education, people are slowly becoming more tolerant of them and are beginning to realise the important role they play in the ecosystem. The aim of this Wild Australia Guide is to promote understanding of these misunderstood reptiles, some of which are increasingly threatened due to destruction and alteration of habitat. ...Show more
$39.99
AUD
Category: NATURE/ANIMALS
Call of the Reed Warbler will change the way we farm, eat and think about food. In this groundbreaking book Charles Massy explores regenerative agriculture and the vital connection between our soil and our health. Using his personal farming experience as a touchstone, he tells the real story behind ind ustrial agriculture and the global profit-obsessed corporations driving it. He shows how innovative farmers are finding a new way, regenerating their land and witnessing astounding transformations. Evocatively, he captures what it truly means to live in connection with the land. For farmer, backyard gardener, food buyer, health worker, policy maker and public leader alike, Call of the Reed Warbler offers a clear vision of a sustainable future for our food supply, our landscape, our health and our Earth. It offers hope and a powerful affirmation of our potential for change. Now is the time for a grassroots revolution. ...Show more
$22.99
AUD
Category: NATURE/ANIMALS
Renowned for its unusual mammals, Australia is a land of birds that are just as unusual, just as striking, a result of the continent's tens of millions of years of isolation. Compared with birds elsewhere, ours are more likely to be intelligent, aggressive and loud, to live in complex societies, and are long-lived. They're also ecologically more powerful, exerting more influences on forests than other birds. But unlike the mammals, the birds did not keep to Australia; they spread around the globe. Australia provided the world with its songbirds and parrots, the most intelligent of all bird groups. It was thought in Darwin's time that species generated in the Southern Hemisphere could not succeed in the Northern, an idea that was proven wrong in respect of birds in the 1980s but not properly accepted by the world's scientists until 2004 - because, says Tim Low, most ornithologists live in the Northern Hemisphere. As a result, few Australians are aware of the ramifications, something which prompted the writing of this book. Tim Low has a rare gift for illuminating complex ideas in highly readable prose, and making of the whole a dynamic story. Here he brilliantly explains how our birds came to be so extraordinary, including the large role played by the foods they consume (birds, too, are what they eat), and by our climate, soil, fire, and Australia's legacy as a part of Gondwana. The story of its birds, it turns out, is inseparable from the story of Australia itself, and one that continues to unfold, so much having changed in the last decade about what we know of our ancient past. Where Song Beganalso shines a light on New Guinea as a biological region of Australia, as much a part of the continent as Tasmania. This is a work that goes far beyond the birds themselves to explore the relationships between Australia's birds and its people, and the ways in which scientific prejudice have hindered our understanding. ...Show more