$29.99
AUD
Category: NATURE/ANIMALS
Through words and images, writers, photographers and researchers reflect on their connection with animals and nature. They share moments of wonder and revelation from encounters in the natural world- seeing a wild platypus at play, an echidna dawdling across a bush track, or the inexplicable leap of a t hresher shark; watching bats take flight at dusk, or birds making a home in the backyard; or following possums, gliders and owls into the dark. Hopeful, uplifting and deeply moving, this collection is also an urgent call to action, a powerful reminder that we only have one world in which to coexist and thrive with our fellow creatures. By highlighting the beauty and fragility of our unique fauna, Australia's favourite writers, renowned researchers and acclaimed photographers encourage readers to consider it in a new light. Featuring: Barbara Allen, Robbie Arnott, Tony Birch, James Bradley, Mark Brandi, Geraldine Brooks, Anne Buist, Melanie Cheng, Claire G. Coleman, Ceridwen Dovey, Chris Flynn, Nayuka Gorrie, Dan Harley, Ashley Hay, Toni Jordan, Leah Kaminsky, Paul Kelly, Meg Keneally, Tom Keneally, Cate Kennedy, David Lindenmayer, Ella Loeffler, Maia Loeffler, Jen Martin, Angela Meyer, Sonia Orchard, Favel Parrett, Marissa Parrott, Bruce Pascoe, Jack Pascoe, Sue Pillans, Nick Porch, Holly Ringland, Euan Ritchie, Antoinette Roe, Kirli Saunders, Graeme Simsion, Tracy Sorensen, Shaun Tan, Lucy Treloar, Karen Viggers, Emma Viskic, John Woinarski, Clare Wright. And photographers- Tim Bawden, Kristian Bell, Rohan Bilney, Justin Bruhn, Andrew Buckle, Matt Clancy, Amy Coetsee, Craig Coverdale, Angus Emmott, Terry Houston, Jayne Jenkins, Vivien Jones, Sue Liu, Michael Livingston, Caleb McElrea, Nick Monaghan, Richard Pillans, Gillian Rayment, Linda Rogan, David Maurice Smith, Steve Smith, Colin Southwell, Georgina Steytler, Wayne Suffield, Heather Sutton, Peter Taylor, William Terry, Patrick Tomkins, Belinda Wilson, Matt Wright. ...Show more
$17.99
AUD
Category: NATURE/ANIMALS
*Winner, 2020 Museums Australasia Multimedia and Publication Design Awards (MAPDA)**Longlisted, 2020 World Illustration Awards**Longlisted, 2020 Australian Book Design Awards**Shortlisted, 2020 Wilderness Society Environment Award for Children's Literature**Shortlisted, 2020 Educational Publishing Award s*Age range 5+Did you know that platypus have retractable webbing on their hind feet to enable an easy transition from swimming to digging? That kangaroos can't sweat and that the cassowary has no tongue? In Fauna - Australia's Most Curious Creatures, readers are constantly introduced to facts that delight, amaze and induce sheer wonder at the clever design and adaptability of our much-loved native fauna. The information on each individual species is presented in small 'bites' to hold the interest of younger readers, while the information taken in total gives a comprehensive summary of each species, including breeding and feeding habits, physical characteristics, habitat and other unique and quirky features. Fauna also has a strong conservation message with an 'extinction roll call' and a rating for the vulnerability of endangered species. The stylised illustrations in Fauna are lively, colourful and informative, highlighting facts that lend themselves more to pictures than words e.g. the actual size of crocodile teeth, or the mechanics of the echidna's beak. There is also humour in the illustrations – is that kangaroo with dark glasses actually from a different kind of mob? Readers young and old will be delighted and informed by Fauna.Teachers' notes available here ...Show more
$32.99
AUD
Category: NATURE/ANIMALS
"My name is Andrew Cotter and once upon a time I was a sports broadcaster. In Olive, Mabel and Me I try to explain how it can be that after a career commentating on Olympic Games, World Cups and Wimbledon finals, I am now far better known for describing the daily lives of my Labradors, Olive and Mabel. Or perhaps even the march of the Fairy Penguins of Phillip Island in Australia - a country that has become a second home each northern winter. It is a story of viral videos and millions upon millions of views worldwide. Above all it is about Olive and Mabel - the adventures we have had together and my love for them in the very strangest of times, when all of us seemed to need the companionship of our dogs more than ever" Andrew Cotter is one of the world's best-known sports broadcasters. But when international golf, tennis and rugby were all cancelled and the world went into lockdown, he found himself at a loose end. That's when he decided to apply his brilliant commentating skills to some epic contests between his two Labradors, Olive and Mabel. The result was an internet sensation. The series of videos-including Game of Bones-has been viewed nearly 40 million times on social media, and the videos have resonated with dog owners and sports fans everywhere. In lockdown, Andrew even found himself providing commentary for the nightly march of the fairy penguins on Phillip Island in Victoria, a video that has also been viewed millions of times. In his book Olive, Mabel and Me, Andrew gives us a commentary of a different kind as he tells the heartwarming story of life with his dogs. This is the complete account of their rise to internet stardom, and how walking and climbing in the mountains helps them all find peace, joy and happiness away from the hectic world of the media. Beautifully written, touching and funny, Olive, Mabel and Me is, above all, a book about the love we have for our dogs, especially in these strange and difficult times of social isolation. It is a treat for dog lovers everywhere.     ...Show more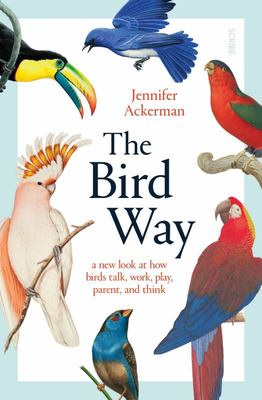 Bird Way
by Jennifer Ackerman
$35.00
AUD
Category: NATURE/ANIMALS
From the New York Times bestselling author of The Genius of Birds, a radical investigation into the bird way of being, and the recent scientific research that is dramatically shifting our understanding of birds -- how they live and how they think. 'There is the mammal way and there is the bird way.' Thi s is one scientist's pithy distinction between mammal brains and bird brains: two ways to make a highly intelligent mind. But the bird way is much more than a unique pattern of brain wiring, and lately, scientists have taken a new look at bird behaviours they have, for years, dismissed as anomalies or mysteries. What they are finding is upending the traditional view of how birds conduct their lives, how they communicate, forage, court, breed, survive. They're also revealing the remarkable intelligence underlying these activities, abilities we once considered uniquely our own -- deception, manipulation, cheating, kidnapping, infanticide, but also, ingenious communication between species, cooperation, collaboration, altruism, culture, and play. Some of these extraordinary behaviours are biological conundrums that seem to push the edges of-well-birdness: A mother bird that kills her own infant sons, and another that selflessly tends to the young of other birds as if they were her own. Young birds that devote themselves to feeding their siblings and others so competitive they'll stab their nestmates to death. Birds that give gifts and birds that steal, birds that dance or drum, that paint their creations or paint themselves, birds that build walls of sound to keep out intruders and birds that summon playmates with a special call -- and may hold the secret to our own penchant for playfulness and the evolution of laughter. Drawing on personal observations, the latest science, and her bird-related travel around the world, from the tropical rainforests of eastern Australia and the remote woodlands of northern Japan, to the rolling hills of lower Austria and the islands of Alaska's Kachemak Bay, Ackerman shows there is clearly no single bird way of being. In every respect, in plumage, form, song, flight, lifestyle, niche, and behaviour, birds vary. It's what we love about them. As E.O Wilson once said, when you have seen one bird, you have not seen them all. ...Show more
$32.99
AUD
Category: NATURE/ANIMALS
The follow-up to the ABIA award-winning, internationally bestselling sensation Penguin Bloom. The heart-warming Australian story Penguin Bloom - the miraculous tale of a baby magpie that helped save a young mother and her family - is a homegrown and international bestseller; soon to be a major Hollywood movie, starring Naomi Watts and Andrew Lincoln. Sam's personal message at the end of the book has resonated powerfully with readers - where, pulling no punches, she writes about what it is really like to face life in a wheelchair. In Sam Bloom, Sam tells her own story for the first time - how a shy but determined Australian girl became a nurse and travelled across Africa. How she fell in love with a like-minded free spirit, raised three boys and built a life together on Sydney's Northern Beaches. And then, in a single horrific moment, how everything changed. Sam's journey back from the edge of death and the depths of despair is so much more than an account of overcoming adversity. Sam's captivating true story - written by close friend, New York Times bestselling author Bradley Trevor Greive, and featuring extraordinary photographs taken by Sam's husband, Cameron Bloom - is humbling, heartbreaking and uplifting in equal measure. A triumph of raw emotion and incredible beauty, Sam Bloom: Heartache & Birdsong is a truly unforgettable book.         ...Show more
$49.99
AUD
Category: NATURE/ANIMALS
Fungi are diverse, delicious and sometimes deadly. With interest in foraging for wild food on the rise, learning to accurately identify fungi reduces both poisoning risk to humans and harm to the environment. This extensively illustrated guide takes a 'slow mushrooming' approach – providing the informat ion to correctly identify a few edible species thoroughly, rather than many superficially.   Wild Mushrooming: A Guide for Foragers melds scientific and cultural knowledge with stunning photography to present a new way of looking at fungi. It models 'ecological foraging' – an approach based on care, conservation and a deep understanding of ecosystem dynamics. Sections on where, when and how to find fungi guide the forager in the identification of 10 edible species.   Diagnostic information on toxic fungi and lookalike species helps to differentiate the desirable from the deadly. Wild Mushrooming then takes us into the kitchen with cooking techniques and 29 recipes from a variety of cuisines that can be adapted for both foraged and cultivated fungi.   Developing the skills to find fungi requires slowness, not speed. This guide provides the necessary information for the safe collection of fungi, and is essential reading for fungus enthusiasts, ecologists, conservationists, medical professionals and anyone interested in the natural world. ...Show more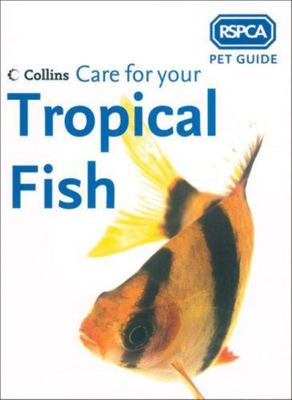 $5.00
AUD
Category: NATURE/ANIMALS | Series: RSPCA Pet Guide Ser.
A title in the popular RSPCA pet care series, which is being relaunched with completely revised and updated content and fresh new covers. Written by animal experts, these illustrated guides provide all the practical advice needed to care for your pet. This easy-to-use family guide is full of helpful adv ice on how to choose a tropical fish and how best to look after it. All aspects of daily care are covered, including: * Aquaria * Feeding * Handling * Health * Maintenance This practical guide is clearly illustrated with colour photographs throughout, and is published in association with the RSPCA, the UK's leading animal welfare charity. ...Show more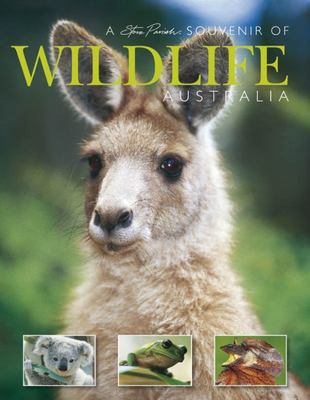 $12.95
AUD
Category: NATURE/ANIMALS | Series: Souvenir Books Ser.
Australias wildlife will be captured in your memory forever with this stunning collection of Steve Parish images. Includes all the favourites, accompanied by informative text.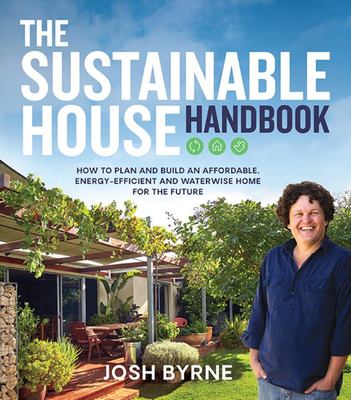 $39.99
AUD
Category: NATURE/ANIMALS
The Sustainable House Handbook is your comprehensive guide to building an affordable, eco-friendly and energy- plus water-efficient green home for the future. In this book, sustainability expert and Gardening Australia presenter Josh Byrne takes takes readers through the process of planning a 10-Star ra ted high-performance home according to the Australian Nationwide House Energy Rating Scheme (NatHERS), and outlines how it is possible to build with conventional materials, in an accessible and cost-effective way.   Josh shows how to create a family home that is comfortable year-round, without the need for air conditioning or additional heating, how to integrate solar power to cover household needs, and how to reduce water usage by integrating rainwater tanks and greywater recycling systems. He also discusses how to cleverly incorporate organic food production in the garden while maintaining a highly attractive space that improves health and wellbeing.   Illustrated throughout with photos, plans, charts, diagrams and useful statistics and measurements, The Sustainable House Handbook is an accessible, easy-to-follow resource for anyone planning their dream house, or thinking about how to live more sustainably. ...Show more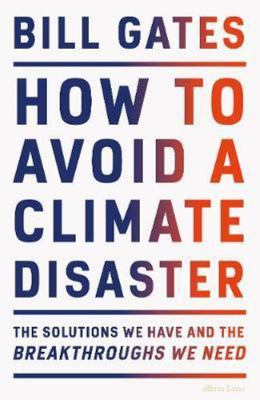 $39.99
AUD
Category: NATURE/ANIMALS
Bill Gates shares what he's learned in more than a decade of studying climate change and investing in innovations to address the problems, and sets out a vision for how the world can build the tools it needs to get to zero greenhouse gas emissions.   Bill Gates explains why he cares so deeply about cli mate change and what makes him optimistic that the world can prevent the worst impacts of the climate crisis. Gates says, "we can work on a local, national, and global level to build the technologies, businesses, and industries to avoid the worst impacts of climate change." His interest in climate change is a natural outgrowth of the efforts by his foundation to reduce poverty and disease. Climate change, according to Gates, will have the biggest impact on the people who have done the least to cause it. As a technologist, he has seen first-hand how innovation can change the world. By investing in research, inventing new technologies, and by deploying them quickly at large scale, Gates believes climate change can be addressed in meaningful ways. According to Gates, "to prevent the worst effects of climate change, we have to get to net-zero emissions of greenhouse gases. This problem is urgent, and the debate is complex, but I believe we can come together to invent new carbon-zero technologies, deploy the ones we have, and ultimately avoid a climate catastrophe." ...Show more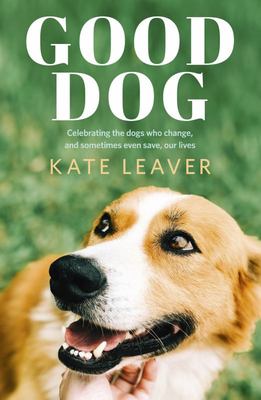 $29.99
AUD
Category: NATURE/ANIMALS
Good Dog is about the power of canine friendship - in particular the profoundly healing role that dogs can play in our lives - a celebration of the extraordinary creatures who change - and sometimes even save - our lives.  Covering the science and history of our extraordinary relationship with dogs, an d focusing on the role that dogs can play in enriching and improving our mental and emotional health and our lives, Good Dog is a celebration of the most remarkable cross-species friendship on the planet. Good Dog focuses on ten powerful, personal stories of dogs and their owners, from Missy the pug, who has allowed 10-year-old autistic Cody to live his best life to Darcy, who spends precious time in a children's hospice; from Pip, who helps her teenage owner manage her diabetes, to Jingles, who works in therapy and rehab at a prison.    ...Show more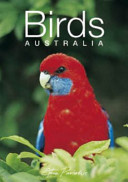 $7.95
AUD
Category: NATURE/ANIMALS | Series: Little Australian Gift Book Ser.
Love of birds is universal, and Australia has some of the worlds most remarkable feathered creatures. This Gift Book offers brilliant Steve Parish photographs of some of the continents most beautiful bird species.