$22.99
AUD
Category: MBS/NEW AGE | Reading Level: good
The Power of Now is a guide to spiritual awakening from a man who is emerging as one of this generation's clearest, most inspiring teachers on the subject. Eckhart Tolle is not aligned with any particular religion but does what all the great masters have done: shows that the way, the truth, and the ligh t already exist within each human being. There is no need to look elsewhere. At the heart of the book is Tolle's own story of early despair that culminated in a life-transforming experience of enlightenment at the age of 29. He emerged to share insights on the perils of the mind, the power of the present, and the accessibility of one's true nature. According to Tolle, "To regain awareness of Being and to abide in that state of 'feeling-realization' is enlightenment." "A reminder to be truly present in our own lives.... The result? More joy, right now." --O: The Oprah Magazine ...Show more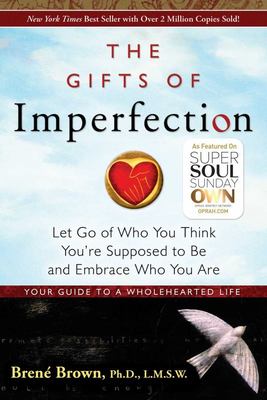 $29.99
AUD
Category: MBS/NEW AGE
When our embarrassments and fears lie, we often listen to them anyway. They thwart our gratitude, acceptance, and compassion--our goodness. They insist, "I am not worthy." But we are worthy--of self-discovery, personal growth, and boundless love. With Brené Brown's game-changing New York Times bestselle r The Gifts of Imperfection--which has sold more than 2 million copies in more than 30 different languages, and Forbes recently named one of the "Five Books That Will Actually Change Your Outlook On Life"--we find courage to overcome paralyzing fear and self-consciousness, strengthening our connection to the world. A motivational and inspiring guide to wholehearted living, rather than just the average self-help book, with this groundbreaking work Brené Brown, Ph.D., bolsters the self-esteem and personal development process through her characteristic heartfelt, honest storytelling. With original research and plenty of encouragement, she explores the psychology of releasing our definitions of an "imperfect" life and embracing living authentically. Brown's "ten guideposts"  are benchmarks for authenticity that can help anyone establish a practice for a life of honest beauty--a perfectly imperfect life. Now more than ever, we all need to cultivate feelings of self-worth, as well as acceptance and love for ourselves. In a world where insults, criticisms, and fears are spread too generously alongside messages of unrealistic beauty, attainment, and expectation, we look for ways to "dig deep" and find truth and gratitude in our lives. A new way forward means we can't hold on too tightly to our own self-defeating thoughts or the displaced pain in our world. Instead, we can embrace the imperfection. ...Show more
$19.99
AUD
Category: MBS/NEW AGE
Vex King is leading a revolution for the next generation of spiritual seekers. Despite an incredibly challenging childhood - his father died when Vex was just a baby, his family were often homeless and he grew up in a racist, violent neighbourhood - Vex went on to have a successful career and became a r ole model for young people. This book distills the popular wisdom and advice he shares through his online platforms. It answers questions like: · How can I let go of past traumas and find happiness? · How can I truly love myself, and what does it mean? · How should I handle negative people, especially my loved ones? · Why aren't my goals manifesting? · What is my purpose in life and how do I find it? · What is the true meaning of happiness? Good Vibes, Good Life shares deep spiritual knowledge in a way that's easy to understand, while providing practical solutions. Down-to-earth and relatable, this book is for those seeking a way out of darkness and the tools to build a new life. ...Show more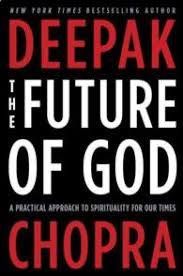 $12.99
AUD
$19.99
(35% off)
Category: MBS/NEW AGE
From the New York Times Bestselling Author. Can God be revived in a skeptical age? What would it take to give people a spiritual life more powerful than anything in the past? Deepak Chopra tackles these issues with eloquence and insight in this book.  He proposes that God lies at the source of human awa reness. Therefore, any person can find the God within that transforms everyday life.   God is in trouble. The rise of the militant atheist movement spearheaded by Richard Dawkins signifies, to many, that the deity is an outmoded myth in the modern world. Deepak Chopra passionately disagrees, seeing the present moment as the perfect time for making spirituality what it really should be: reliable knowledge about higher reality. Outlining a path to God that turns unbelief into the first step of awakening, Deepak shows us that a crisis of faith is like the fire we must pass through on the way to power, truth, and love.     "Faith must be saved for everyone's sake," he writes. "From faith springs a passion for the eternal, which is even stronger than love. Many of us have lost that passion or have never known it." In any age, faith is a cry from the heart. God is the higher consciousness that responds to the cry. "By itself, faith can't deliver God, but it does something more timely: It makes God possible."    For three decades, Deepak Chopra has inspired millions with his profound writing and teaching. With The Future of God, he invites us on a journey of the spirit, providing a practical path to understanding God and our own place in the universe. Now, is a moment of reinvigoration, he argues. Now is moment of renewal. Now is the future. ...Show more
$9.99
AUD
Category: MBS/NEW AGE
Full of advice to follow to achieve a state of calm and thoughts on how to inspire. Every page of this small-format book contains a secret to achieving calm. Paul Wilson is also the author of "Instant Calm" and "The Calm Technique".
$24.99
AUD
Category: MBS/NEW AGE
A modern classic for a new generation looking for environmentally friendly, thrifty, tried and true solutions for tackling everyday household tasks.  
$29.99
AUD
Category: MBS/NEW AGE | Series: Green Witch Ser.
Discover the power of natural magic and healing through herbs, flowers, and essential oils in this new guide to green witchcraft.   At her core, the green witch is a naturalist, an herbalist, a wise woman, and a healer. She embraces the power of nature; she draws energy from the Earth and the Universe ; she relies on natural objects like stones and gems to commune with the land she lives off of; she uses plants, flowers, oils, and herbs for healing; she calls on nature for guidance; and she respects every living being no matter how small.   In The Green Witch, you will learn the way of the green witch, from how to use herbs, plants, and flowers to make potions and oils for everyday healing as well as how crystals, gems, stones, and even twigs can help you find balance within. You'll discover how to find harmony in Earth's great elements and connect your soul to every living creature. This guide also contains directions for herbal blends and potions, ritual suggestions, recipes for sacred foods, and information on how to listen to and commune with nature. Embrace the world of the green witch and discover what the power of nature has in store for you. ...Show more
$6.99
AUD
Category: MBS/NEW AGE
We are here to remember what happened and to declare solemnly that 'they' must never do it again. But who are 'they'? HOW TO SPOT A FASCIST is a selection of three thought-provoking essays on freedom and fascism, censorship and tolerance - including Eco's iconic essay 'Ur-Fascism', which lists the fourt een essential characteristics of fascism, and draws on his own personal experiences growing up in the shadow of Mussolini. Umberto Eco remains one of the greatest writers and cultural commentators of the last century. In these pertinent pieces, he warns against prejudice and abuses of power and proves a wise and insightful guide for our times. If we strive to learn from our collective history and come together in challenging times, we can hope for a peaceful and tolerant future. Freedom and liberation are never-ending tasks. Let this be our motto- 'Do not forget.' ...Show more
$19.99
AUD
Category: MBS/NEW AGE | Reading Level: very good
A unique collaboration between cartoonist/author Bev Aisbett and Dr Russ Harris, this is an illustrated, simplified pocketbook version of Russ's original, international bestseller 'The Happiness Trap'. It's an easy-to-read introduction to all those powerful life-changing ideas or a great refresher cours e for those already familiar with the approach.Commonplace ideas about happiness are often misleading, inaccurate and likely to make you miserable in the long term. For example, positive thinking often does not work -- and research shows it actually makes some people feel worse! So open 'The Happiness Trap Pocketbook' and learn how a new scientifically proven, mindfulness-based approach called Acceptance and Commitment Therapy (better known as ACT) can help you find genuine wellbeing and fulfilment.Whether you're lacking confidence, facing illness, stressed at work, struggling with low self-esteem, trying to lose weight or quit smoking, or just wanting to be happier, healthier, and more fulfilled -- in this book you will learn effectivetechniques to:* reduce stress and worry* rise above fear, doubt and insecurity* handle painful thoughts and feelings more effectively* break self-defeating habits* develop self-acceptance and self-compassion* let go of inaccurate and misleading (but very popular)ideas about happiness, and* create a rich, full and meaningful life. ...Show more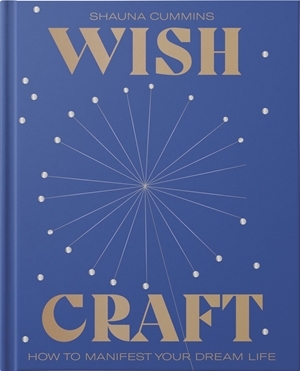 $22.99
AUD
Category: MBS/NEW AGE
Humans have always loved to wish, and they love it even more when their wishes come true In Wishcraft, Shauna Cummings uses her experience as a hypnotist to teach you how to take control of your subconscious mind and make your wishes become a reality. In Shauna's experience, we can empower our wishes wi th practice and intention, working with wishes as if they are a blessing/affirmation/meditation and prayer all in one.   Featuring detailed instructions for calming the mind, allowing your wishes to influence you on a deeper level, as well as information on how to create an ideal environment for manifesting, this book will help you to discover how to turn your fears, phobias and negative feelings into positive, empowering tools and to find your inner strengths and skills. When we learn the art, benefit and practice of well-wishing, our subconscious mind becomes a proverbial wishing well; an ideal place to plant our wishes. Wishes can act as a focusing lens for our desires and portal for divine intervention. So what are you waiting for? PERCEIVE. BELIEVE. ACHIEVE ...Show more
$32.99
AUD
Category: MBS/NEW AGE
What if you could turn anxiety into your superpower? A groundbreaking approach that has helped thousands by founder of the Sydney Anxiety Clinic.  
$32.99
AUD
Category: MBS/NEW AGE
A beautiful, intimate and inspiring investigation into how we can find and nurture within ourselves that essential quality of internal happiness - the 'light within' that Julia Baird calls 'phosphorescence' - which will sustain us even through the darkest times. Over the last decade, we have become bett er at knowing what brings us contentment, well-being and joy. We know, for example, that there are a few core truths to science of happiness. We know that being kind and altruistic makes us happy, that turning off devices, talking to people, forging relationships, living with meaning and delving into the concerns of others offer our best chance at achieving happiness. But how do we retain happiness? It often slips out of our hands as quickly as we find it. So, when we are exposed to, or learn, good things, how do we continue to burn with them? And more than that, when our world goes dark, when we're overwhelmed by illness or heartbreak, loss or pain, how do we survive, stay alive or even bloom? In the muck and grit of a daily existence full of disappointments and a disturbing lack of control over many of the things that matter most - finite relationships, fragile health, fraying economies, a planet in peril - how do we find, nurture and carry our own inner, living light - a light to ward off the darkness? Absorbing, achingly beautiful, inspiring and deeply moving, Julia Baird has written exactly the book we need for these times. ...Show more