$3.99
AUD
$12.99
(69% off)
Category: HOME & GARDEN | Series: Gardening Australia Ser.
Habitat Garden shows readers how to design and create a garden full of Australian native plants that, in turn will encourage Australian insects and animals to thrive.
$35.00
AUD
Category: HOME & GARDEN | Series: GARDENING AUSTRALIA
Inspiration and practical ideas from popular Gardening Australia presenter Sophie Thomson A gorgeous, inspirational and fun gardening book jam-packed with ideas, tips, projects and great advice all based on Sophie's own garden in the Adelaide Hills, South Australia.Sophie has transformed what was once a dry, windswept cow paddock surrounding her historic stone cottage into a lush garden. But it's not a mere showplace - it's a working garden that reflects all Sophie's passions: a kids' garden, an 'obsessive-compulsive' gardener's treasure trove, a recycled/repurposed garden, a haven for beneficial insects & bees, and a productive garden supplying her family with fruit, veg and eggs year-round. It's also a work in progress that everyone can learn from, including: Sophie's 10 guiding principles (including soil, climate and waterwise gardening)Top tips for planning your patch - from design principles to plant selectionSophie's favourite plants - from top trees to great groundcoversThe edible gardenGarden structures that reduce, reuse and recycle - Sophie's garden has everything from an old tram carriage that now houses chooks to garden sculptures, a pizza oven and practical and striking 'gabion' walls, all made from repurposed materialsKids in the gardenWildlife gardening ...Show more
$21.95
AUD
Category: HOME & GARDEN
Step into the world of our least admired botanical companions. Peel back the layers of prejudice and discover the finer side of the plants we call weeds. An astonishing number are either edible or medicinal, and have deep and sometimes bizarre connections to human history.With chapters on:* Appreciating Weeds* Top-20 Edible and Medicinal Weeds* Other Weeds* Weedy Recipes* Weeds in the Garden* Resources ...Show more
$39.99
AUD
Category: HOME & GARDEN
Step-by-step Veg Patch- How to Grow Your Own Food in Australia contains brilliantly simple instructions on how to grow the most common vegetables, fruits and herbs (including 275 varieties), especially designed for Australian climates. You just look up the crop you want to grow, then follow the photogra phic instructions and practical advice about starting, nurturing, harvesting and pruning. This fully revised edition includes clear and helpful yearly planners for vegetables and fruit crops, as well as information on how to plan and prepare your space. Whether you have a few pots inside, a small raised bed, a vegetable patch or a larger area, this is the one-stop shop for anyone wanting to grow and eat their own food. ...Show more
$39.99
AUD
Category: HOME & GARDEN
There's never been a more crucial time to droughtproof your garden and to consider Australian native plants as a key component in your outdoor space. This award-winning practical volume, from two of the country's foremost horticultural experts, offers everything you need to know about designing and grow ing a garden that promotes careful water use and features Australian native plants in the home garden.Including information on the fundamentals of Australian soils, cultivation techniques, drainage, pruning, fertilising and maintenance, as well as creating a fire-resistant garden, establishing habitats attractive to native fauna and growing your own bush foods. The Waterwise Australian Native Garden is a highly illustrated, comprehensive showcase of the best plants to choose and the best gardens from which to draw inspiration. It's a must-have for garden lovers all over this wide, brown land. ...Show more
$59.99
AUD
Category: HOME & GARDEN
Aimed at both the novice and experienced beekeeper, and supported by over 350 photographs and drawings, this is the ultimate guide to Australian beekeeping. Chapters cover equipment, including the Flow Hive; colony management; pests and diseases; extracting honey; the bee-friendly garden; entering honey in competitions; and native bees. The Australian Beekeeping Manual is the most comprehensive reference for both novice and experienced beekeepers in Australia. The accessible yet detailed text, supported by over 350 full-colour photographs and illustrations, covers all the key areas, including the beekeeping equipment needed, how to obtain bees, where to locate them in the garden, and the basics of colony management. There are also in-depth chapters on the lifecycle of the honey bee, extracting honey, creating a bee-friendly garden, entering honey in competitions, pests and diseases, native bees, and rearing queens. A feature of this 2nd edition is the addition of a new chapter on the Flow Hive. The result is an invaluable beekeeping resource that will be referred to time and again, and which can be taken out to the hive for use as an immediate step-by-step guide or read at leisure. ...Show more
$39.99
AUD
Category: HOME & GARDEN
This is a bestselling source of information on how to go about identifying flowering plants. The dissection of flowers, the methods of observing their structure, and the application of these to identification are clearly described. Profusely illustrated with over 130 detailed line drawings and black and white images, this book contains a comprehensive chapter on floral structure, and introductions to the arrangement of flowers on plants, reproduction, plant structure and function, and the way plants are grouped and named. The authors describe how to apply this information to the identification of flowering plants and how to use the appropriate reference books. The final chapter deals with common plant families that are widespread in Australia, with illustrated examples of plants common in cultivation or in the wild. In addition, other commonly cultivated native or introduced plants are noted so that the reader can compare locally available material with the illustrations. A comprehensive glossary and bibliography is a welcome addition. ...Show more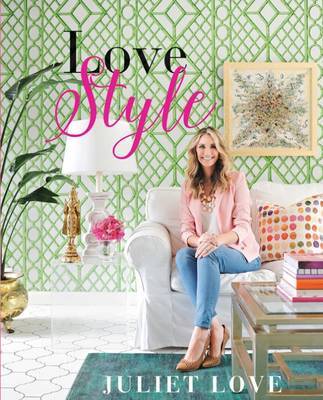 $19.99
AUD
Category: HOME & GARDEN
A beautiful environment that is your own can be the source ofendless happiness and joy. Juliet Love shows how inspiration to redecorate yourpersonal home spaces can be found everywhere sometimesin the most unlikely places then gives practical tips andadvice on how to create your own beautiful environmen t thatyou ll love coming home to. Even if you think you are the least creative person, this bookwill help you learn about balance and harmony, and proportionand style to revamp all your living spaces, big or small. You ll find out how to: get the designer look on a tight budget use visual tricks to create the illusion of space match colors, textures and patterns confidently. Make your home your sanctuary; a place to rest and recharge, where you are surrounded by the things that you love." ...Show more
$29.99
AUD
Category: HOME & GARDEN
This book is another in Allan Staines popular range of building books. His graphic and technical skills based on practical experience and the most recent technology will make this book a must for the professional and the Do-it-Yourselfer. This new edition includes all new tables plus deck construction i n bushfire localities. Includes industry tables for Designers and Architects easy to follow step-by-step building instructions and tradesmans methods and hints. ...Show more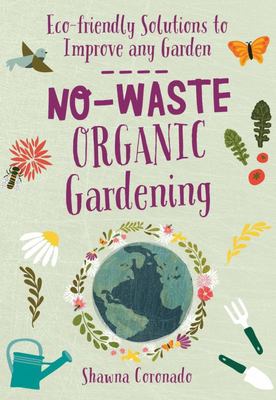 $29.99
AUD
Category: HOME & GARDEN | Series: No-Waste Gardening Ser.
In this second book in the internationally successful No-Waste Gardening series, learn how to recycle and repurpose your way to a successful, productive, and eco-friendly organic garden In No-Waste Organic Gardening, author Shawna Coronado guides you toward a more sustainable landscape with dozens of ti ps, tricks, and solutions that save you time and money--all while saving the planet, too. A revision of Shawna's previous title, 101 Organic Gardening Hacks, this new book tackles waste-reducing gardening in a clever, accessible way. Learn how to: Upcycle household discards to grow seedlings Turn yard debris into "black gold" in a DIY compost bin Control pests with traps made from household discards Build a rain barrel from an old trash can Mix up your own potting soil to reduce plastic bag waste Protect spring plantings with repurposed jugs, jars, and containers Build a new raised bed with everyday items—no power tools required! Plus, you'll find solutions to common garden problems and plenty of innovative and resourceful ways to reduce your outgoing waste. Conquering the increasingly important art of responsible gardening is a whole lot easier than you might think, with help from No-Waste Organic Gardening. For more advice on living waste-free, explore the first book in the No-Waste Gardening series, No-Waste Kitchen Gardening. ...Show more
$32.99
AUD
Category: HOME & GARDEN
This updated edition covers most of the popular renovations and alterations around the home with trade methods and hints described. The all-Australian practical guide for renovations and alterations in line with the Building Code of Australia. This book is specifically designed to deal with problems con fronted when renovating or altering an existing dwelling. It also shows step by step how to accomplish popular renovation projects. It solves problems such as rising damp, floor and wall cracking, rot in members, small kitchens and bathrooms, leaking shower recesses and termites. It also describes how to support the roof when making openings in walls. ...Show more
$55.00
AUD
Category: HOME & GARDEN
Encyclopedic in scope, The Complete Book of Vegetables, Herbs & Fruit in Australia is the definitive sourcebook for growing, harvesting and cooking your own fresh produce at home. Featuring over 100 different herbs, 70 vegetables and 100 fruits, this magnificent guide will help, encourage and inspi re novices and experienced gardeners alike. The coverage is phenomenal - from growing tomatoes throughout the year, to the great variety of potatoes you can grow in your own backyard, and ther herbs that can be grown in even the smallest of spaces. Written with Australian consultants for Australian conditions with lavish illustrations and information that is easy to read and find, every gardener can discover the origins of plants, how they were named, their medicinal, cosmetic and culinary uses, and most importantly, how to cultivate the right plant to ensure a bumper crop. This is a real must-have for every gardener or cook. ...Show more