Habitat Garden
by Peter Grant; Bary Dowling (Foreword by)
$3.99
AUD
$12.99
(69% off)
Category: HOME & GARDEN | Series: Gardening Australia Ser.
Habitat Garden shows readers how to design and create a garden full of Australian native plants that, in turn will encourage Australian insects and animals to thrive.
$21.95
AUD
Category: HOME & GARDEN
Step into the world of our least admired botanical companions. Peel back the layers of prejudice and discover the finer side of the plants we call weeds. An astonishing number are either edible or medicinal, and have deep and sometimes bizarre connections to human history.With chapters on:* Appreciating Weeds* Top-20 Edible and Medicinal Weeds* Other Weeds* Weedy Recipes* Weeds in the Garden* Resources ...Show more
$29.99
AUD
Category: HOME & GARDEN | Series: No-Waste Gardening Ser.
In this second book in the internationally successful No-Waste Gardening series, learn how to recycle and repurpose your way to a successful, productive, and eco-friendly organic garden In No-Waste Organic Gardening, author Shawna Coronado guides you toward a more sustainable landscape with dozens of ti ps, tricks, and solutions that save you time and money--all while saving the planet, too. A revision of Shawna's previous title, 101 Organic Gardening Hacks, this new book tackles waste-reducing gardening in a clever, accessible way. Learn how to: Upcycle household discards to grow seedlings Turn yard debris into "black gold" in a DIY compost bin Control pests with traps made from household discards Build a rain barrel from an old trash can Mix up your own potting soil to reduce plastic bag waste Protect spring plantings with repurposed jugs, jars, and containers Build a new raised bed with everyday items—no power tools required! Plus, you'll find solutions to common garden problems and plenty of innovative and resourceful ways to reduce your outgoing waste. Conquering the increasingly important art of responsible gardening is a whole lot easier than you might think, with help from No-Waste Organic Gardening. For more advice on living waste-free, explore the first book in the No-Waste Gardening series, No-Waste Kitchen Gardening. ...Show more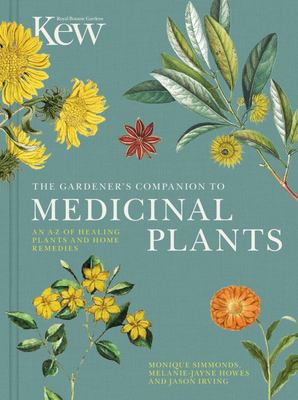 $29.99
AUD
Category: HOME & GARDEN | Series: Kew Experts Ser.
The Gardener's Companion to Medicinal Plants is a beautifully illustrated giftable gardening reference book, which combines exquisite botanical illustrations with practical self-help projects. Every day sees a discovery in the press about the new uses of plants, and it's certain that most of our most im portant drugs are derived from plants. From willow (used to procure aspirin) to periwinkle (used in chemotherapy to treat lymphoma) many common garden plants have provided cures in modern medicine. In this book readers can discover more than 200 life-saving plants and 25 home-grown remedies to make themselves. Each home cure is described and illustrated with step-by-step photographs to show how you can be a gardener and heal yourself. ...Show more
$29.99
AUD
Category: HOME & GARDEN
This book is another in Allan Staines popular range of building books. His graphic and technical skills based on practical experience and the most recent technology will make this book a must for the professional and the Do-it-Yourselfer. This new edition includes all new tables plus deck construction i n bushfire localities. Includes industry tables for Designers and Architects easy to follow step-by-step building instructions and tradesmans methods and hints. ...Show more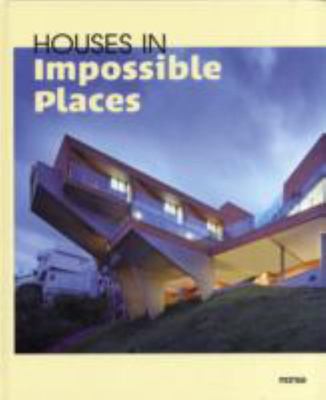 $37.00
AUD
Category: HOME & GARDEN
The New improved and enlarged 8th Edition!! An all Australian guide with illustrations and text that bring itup to date with the latest methods applied across Australia.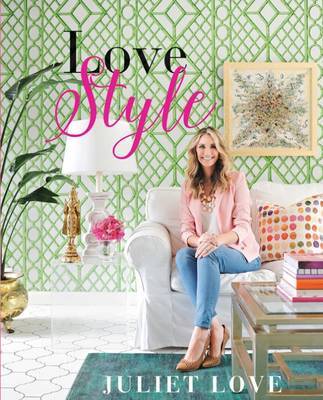 $19.99
AUD
Category: HOME & GARDEN
A beautiful environment that is your own can be the source ofendless happiness and joy. Juliet Love shows how inspiration to redecorate yourpersonal home spaces can be found everywhere sometimesin the most unlikely places then gives practical tips andadvice on how to create your own beautiful environmen t thatyou ll love coming home to. Even if you think you are the least creative person, this bookwill help you learn about balance and harmony, and proportionand style to revamp all your living spaces, big or small. You ll find out how to: get the designer look on a tight budget use visual tricks to create the illusion of space match colors, textures and patterns confidently. Make your home your sanctuary; a place to rest and recharge, where you are surrounded by the things that you love." ...Show more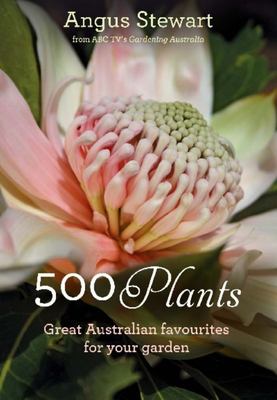 $35.00
AUD
Category: HOME & GARDEN
Out of the thousands of Australian plants worthy of garden space, here are the top 500, as edited and selected by Angus Stewart. These are the tried and tested, the popular cultivars, the ones that won't turn up their heels and die on you - and are available commercially. Over the last few decades, the native plants that had been looked on by generations of Australian gardeners as inferior and drab are now being viewed in a different light. Many gardeners now see the opportunity to introduce a sense of place to their landscape to link it with the indigenous landscape. Improved cultivars, a better palette of plants to use in garden design, and a new-found pride in the classic shapes, forms and textures of many of the wild species of Banksias, Grevilleas, Gum Trees and Wattles have opened the eyes of many gardeners. Fully illustrated throughout and filled with handy top 10 purpose-driven lists, 500 Plants collects Angus's favourites in his journey through the world of Australian plants. Some are relatively new cultivars, others are old favourite wild species; there is something in this book for every Australian climate and major soil type. ...Show more
$32.99
AUD
Category: HOME & GARDEN
This updated edition covers most of the popular renovations and alterations around the home with trade methods and hints described. The all-Australian practical guide for renovations and alterations in line with the Building Code of Australia. This book is specifically designed to deal with problems con fronted when renovating or altering an existing dwelling. It also shows step by step how to accomplish popular renovation projects. It solves problems such as rising damp, floor and wall cracking, rot in members, small kitchens and bathrooms, leaking shower recesses and termites. It also describes how to support the roof when making openings in walls. ...Show more
$19.99
AUD
Category: HOME & GARDEN
Anyone can become a bonsai artist. This book will show you how, through care and display profiles for 40 top trees and fully illustrated demonstrations of more than 20 techniques and bonsai styles. Select the right tree to buy, learn how to keep it thriving year after year, and shape your bonsai into a beautiful living sculpture. Do you know your shari from your nebari? Can you tell a raft display from a semi-cascade? Do bonsai grow better indoors or out? When is the best time to prune? How do you create that windswept look? Happy Bonsai has all the answers - and expert tips to boot, such as how, with bonsai, pruning roots is just as important as pruning branches. Each tree profile provides easy-to-follow growing information, with both day-to-day and seasonal care advice, along with ideas and tips for how to shape and display. Specialist techniques - such as repotting, wire training branches, defoliating, and root and branch pruning - are explained with illustrations for each stage of the process. Techniques are then put into practice with demonstrations of how to achieve the main types of bonsai display, from an informal upright specimen to a forest group or root-over-rock display. Busting myths and making bonsai accessible to everyone, Happy Bonsai will help you fall in love with this most meditative of garden crafts. ...Show more
$19.99
AUD
Category: HOME & GARDEN
From the #1 New York Times bestselling author and star of Netflix's Tidying Up with Marie Kondo, this graphic novel brings Kondo's life-changing tidying method to life with the fun, quirky story of a woman who transforms her home, work, and love life using Kondo's advice and inspiration.In The Life-Chan ging Manga of Tidying Up, Marie Kondo presents the fictional story of Chiaki, a young woman in Tokyo who struggles with a cluttered apartment, messy love life, and lack of direction. After receiving a complaint from her attractive next-door neighbour about the sad state of her balcony, Chiaki gets Kondo to take her on as a client. Through a series of entertaining and insightful lessons, Kondo helps Chiaki get her home - and life - in order.This insightful, illustrated case study is perfect for people looking for a fun introduction to the KonMari Method of tidying up, as well as tried-and-true fans of Marie Kondo eager for a new way to think about what sparks joy. Featuring illustrations by award-winning manga artist Yuko Uramoto, this book also makes a great read for manga and graphic novel lovers of all ages. ...Show more