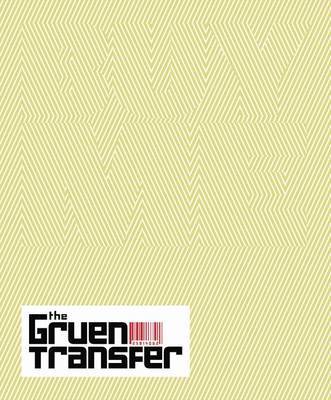 $9.99
AUD
$39.99
(75% off)
Category: MOVIES
Did you know that Pizza Hut once spent millions of dollars trying to burn its logo onto the face of the moon? That the diamond engagement ring was a marketing gimmick invented by De Beers? That popes did celebrity endorsements? Advertising is everywhere. It surrounds and submerges us. Industry rule of thumb says we are exposed to 3000 commercial messages a day. THE GRUEN TRANSFER lifts the lid on the persuasion business, examining how advertising works and how it works on us. Fuelled by brilliant minds, cutting edge science, technological weaponry and a budget of $500 billion a year, advertising seeks to influence our purchases. Which leads to the question: when we reach for the detergent in the supermarket aisle, can we really be sure our thoughts are our own? ...Show more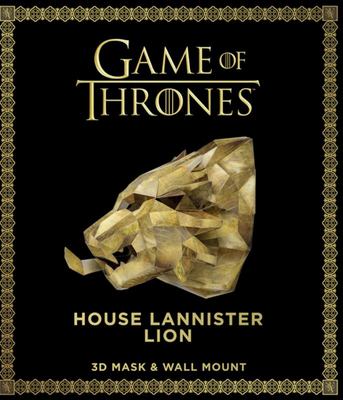 $5.99
AUD
$29.99
(80% off)
Category: MOVIES
Carlton Books and HBO present the Game of Thrones Mask Book series. Each book contains everything you need to make your own 3D paper mask for the most famous creatures in Game of Thrones: House Lannister Lion House Targaryen Dragon House Stark Direwolf White Walker Each mask is a 3D, stylish, geometric representation of a famous beast from the hugely popular television series and, once assembled, fully covers the face and head. These impressive masks can be worn, used as an excellent addition to your fancy dress, or can be displayed on the wall as a cool, sculptural work of art. Each book contains key information about the figure or character, including house words and historical reference. Full instructions are included on how to assemble your Lion, Dragon, Direwolf or fearsome White Walker. ...Show more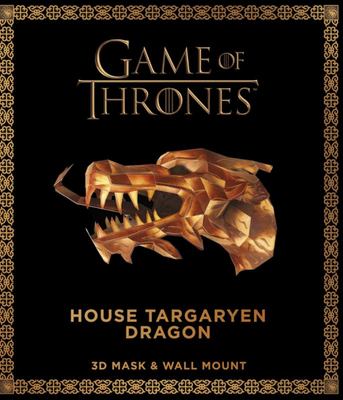 $3.99
AUD
$29.99
(86% off)
Category: MOVIES
Carlton Books and HBO present the Game of Thrones Mask Book series. Each book contains everything you need to make your own 3D paper mask for the most famous creatures in Game of Thrones: House Lannister Lion House Targaryen Dragon House Stark Direwolf White Walker Each mask is a 3D, stylish, geometric representation of a famous beast from the hugely popular television series and, once assembled, fully covers the face and head. These impressive masks can be worn, used as an excellent addition to your fancy dress, or can be displayed on the wall as a cool, sculptural work of art. Each book contains key information about the figure or character, including house words and historical reference. Full instructions are included on how to assemble your Lion, Dragon, Direwolf or fearsome White Walker. ...Show more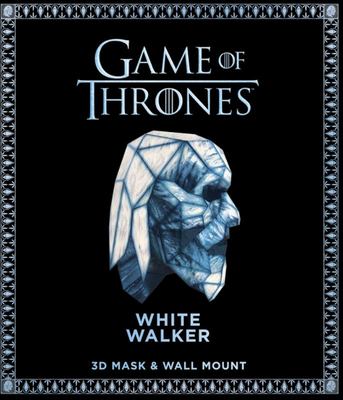 $3.99
AUD
$29.99
(86% off)
Category: MOVIES
Carlton Books and HBO present the Game of Thrones Mask Book series. Each book contains everything you need to make your own 3D paper mask for the most famous creatures in Game of Thrones: House Lannister Lion House Targaryen Dragon House Stark Direwolf White Walker Each mask is a 3D, stylish, geometric representation of a famous beast from the hugely popular television series and, once assembled, fully covers the face and head. These impressive masks can be worn, used as an excellent addition to your fancy dress, or can be displayed on the wall as a cool, sculptural work of art. Each book contains key information about the figure or character, including house words and historical reference. Full instructions are included on how to assemble your Lion, Dragon, Direwolf or fearsome White Walker. ...Show more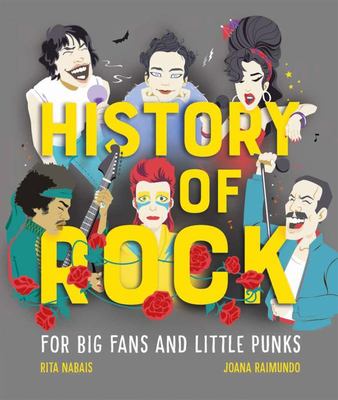 $26.99
AUD
Category: MUSIC
What are the greatest rock songs of all time? Who are the most famous musical legends? How can you become a rock star? From the rip-roaring rock and roll rhythms of the 1950s to the psychedelic anthems of the 21st century, discover the music that has moved our feet, touched our souls and mended broken h earts. Explore musical icons, their incredible stories, their chart-topping hits and the artistic movements influenced by the creative explosion of rock. Whether you're bonkers for Bowie, obsessed with Otis, mad about Mumford & Sons, passionate about Patti or crazy about Kurt, this is the perfect book for big fans, little punks and anyone who wants to learn what it really takes to be a rock star. ...Show more
$19.99
AUD
Category: MUSIC | Series: 33 1/3 Ser.
In a bar called The Bucket of Blood, a man shoots the bartender four times in the head. In the small town of Millhaven, a teenage girl secretly and gleefully murders her neighbors. A serial killer travels from home to home, quoting John Milton in his victims' blood. Murder Ballads, the ninth studio alb um from Nick Cave and the Bad Seeds, is a gruesome, blood-splattered reimagining of English ballads, American folk and blues music, and classic literature. Most of the stories told on Murder Ballads have been interpreted many times, but never before had they been so graphic or profane. Though earning the band their first Parental Advisory warning label, Murder Ballads, released in 1996, brought Nick Cave and the Bad Seeds their biggest critical and commercial success, thanks in part to the award-winning single, "Where the Wild Roses Grow," an unlikely duet with Australian pop singer, Kylie Minogue. Closely examining each of the ten songs on the album, Santi Elijah Holley investigates the stories behind the songs, and the numerous ways these ballads have been interpreted through the years. Murder Ballads is a tour through the evolution of folk music, and a journey into the dark secrets of American history. ...Show more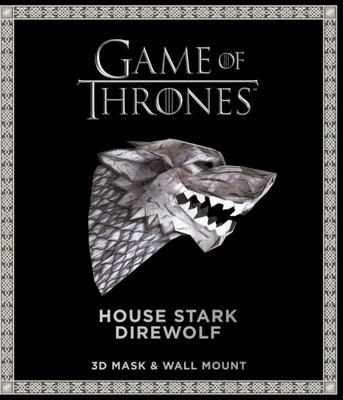 $3.99
AUD
$29.99
(86% off)
Category: MOVIES
Carlton Books and HBO present the Game of Thrones Mask Book series. Each book contains everything you need to make your own 3D paper mask for the most famous creatures in Game of Thrones: House Lannister Lion House Targaryen Dragon House Stark Direwolf White Walker Each mask is a 3D, stylish, geometric representation of a famous beast from the hugely popular television series and, once assembled, fully covers the face and head. These impressive masks can be worn, used as an excellent addition to your fancy dress, or can be displayed on the wall as a cool, sculptural work of art. Each book contains key information about the figure or character, including house words and historical reference. Full instructions are included on how to assemble your Lion, Dragon, Direwolf or fearsome White Walker. ...Show more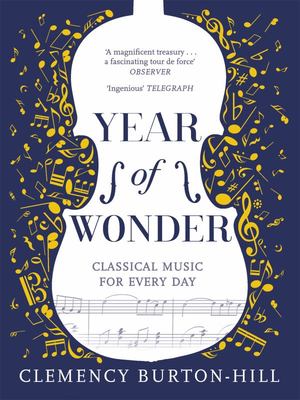 $32.99
AUD
Category: MUSIC
'Year of Wonder is an absolute treat - the most enlightening way to be guided through the year.' Eddie Redmayne Classical music for everyone - an inspirational piece of music for every day of the year, celebrating composers from the medieval era to the present day, written by award-winning violinist an d BBC Radio 3 presenter Clemency Burton-Hill. Have you ever heard a piece of music so beautiful it stops you in your tracks? Or wanted to discover more about classical music but had no idea where to begin? Year of Wonder is a unique celebration of classical music by an author who wants to share its diverse wonders with others and to encourage a love for this genre in all readers, whether complete novices or lifetime enthusiasts. Clemency chooses one piece of music for each day of the year, with a short explanation about the composer to put it into context, and brings the music alive in a modern and playful way, while also extolling the positive mindfulness element of giving yourself some time every day to listen to something uplifting or beautiful. Thoughtfully curated and expertly researched, this is a book of classical music to keep you company: whoever you are, wherever you're from. 'The only requirements for enjoying classical music are open ears and an open mind.' Clemency Burton-Hill   Playlists are available on most streaming music platforms including Apple Music and Spotify. ...Show more
$45.00
AUD
Category: MOVIES
A lavishly illustrated look at the locales familiar to J. R. R. Tolkien, the creator of Middle-earth This book takes you to the places that inspired J. R. R. Tolkien to create his fictional locations in The Lord of the Rings, The Hobbit, and other classic works. Written by renowned Tolkien expert John G arth, The Worlds of J. R. R. Tolkien features a wealth of breathtaking illustrations, including Tolkien's own drawings, contributions from other artists, rare archival images, and spectacular color photos of contemporary locations across Britain and beyond, from the battlefields of World War I to Africa. Garth identifies the locales that served as the basis for Hobbiton, the elven valley of Rivendell, the Glittering Caves of Helm's Deep, and many other settings in Middle-earth, from mountains and forests to rivers, lakes, and shorelands. He reveals the rich interplay between Tolkien's personal travels, his wide reading, and his deep scholarship as an Oxford don. Garth draws on his profound knowledge of Tolkien's life and work to shed light on the extraordinary processes of invention behind Tolkien's works of fantasy. He also debunks popular misconceptions about the inspirations for Middle-earth and puts forward strong new claims of his own. An illustrated journey into the life and imagination of one of the world's best-loved authors, The Worlds of J. R. R. Tolkien provides a unique exploration of the relationship between the real and the fantastical and is an essential companion for anyone who wants to follow in Tolkien's footsteps. ...Show more

$29.99
AUD
Category: MOVIES
Leia Organa is one of the galaxy's fiercest rebels and greatest heroes--a powerful leader and a force against galactic evil, never to be underestimated. This one-of-a-kind, handpainted statue comes with a display stand and a 48-page illustrated booklet featuring an illuminating look at Leia's role in th e Star Wars saga and insights on Carrie Fisher's portrayal by Lucasfilm editor Jennifer Heddle, a celebration of the inspiration and symbol of strength the character has become for legions of fans. ...Show more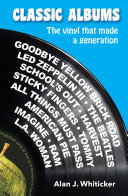 $29.99
AUD
Category: MUSIC
In the late 1960s and 1970s,vinyl ruled! Fans showedtheir love and investment ina particularly rock and rollband by paying about $10($75 in today's money) for adozen songs etched into 40minutes of a vinyl 'long play'or LP record. Not only didfans receive a collection ofgreat songs, they were presented w ith a window intoanother world . concept albums, rock operas, progressiverock, acid trips and new worlds . packagedin wonderful pieces of pop art called record covers!In Classic Albums chronicles the inside story aboutthe making of a dozen great albums, starting withthe Beatles' 'White Album' in 1968 to Elton John's'Goodbye Yellow Brick Road' in 1973. In each chapter,the recording process is discussed and the inspirationfor each song is investigated but more importantly,the place that both the band and the album nowhold in popular culture is fully explored.This is an authoritative but affectionate look back at atime when hair was long, denim ...Show more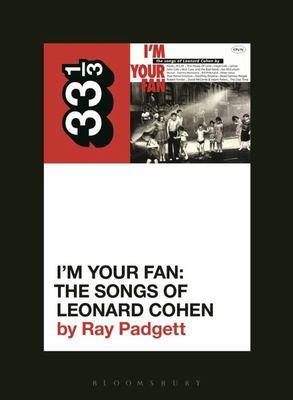 $19.99
AUD
Category: MUSIC | Series: 33 1/3 Ser.
When I'm Your Fan: The Songs of Leonard Cohen hit stores in 1991, Leonard Cohen's career had plummeted from its revered 1960s high. Cohen's record label had refused to release his 1984 album Various Positions--including the song Hallelujah--in the United States. Luckily, Velvet Underground founder John Cale was one of the few who did hear Hallelujah, and he covered it for I'm Your Fan, a collection of Cohen's songs produced by a French fanzine. Jeff Buckley adored the tribute album and covered Cale's cover in 1994, never having heard Cohen's still-obscure original version. In 2016, Stereogum labeled the tribute album possibly the most universally derided format in pop music. However, without a tribute album, you wouldn't know the song Hallelujah. Through Buckley through Cale, Hallelujah is now one of the most often-performed songs in the world--and it wouldn't be without this tribute album. I'm Your Fan thus offers a particularly notable example of a much broader truth: Despite all the eye-rolling they inspire, tribute albums matter. They can resuscitate legends' fading careers, or expose obscure artists who never had much of a career to begin with. ...Show more