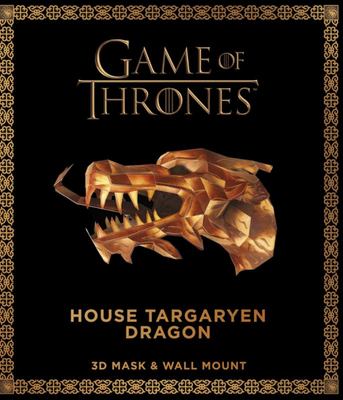 $3.99
AUD
$29.99
(86% off)
Category: MOVIES
Carlton Books and HBO present the Game of Thrones Mask Book series. Each book contains everything you need to make your own 3D paper mask for the most famous creatures in Game of Thrones: House Lannister Lion House Targaryen Dragon House Stark Direwolf White Walker Each mask is a 3D, stylish, geometric representation of a famous beast from the hugely popular television series and, once assembled, fully covers the face and head. These impressive masks can be worn, used as an excellent addition to your fancy dress, or can be displayed on the wall as a cool, sculptural work of art. Each book contains key information about the figure or character, including house words and historical reference. Full instructions are included on how to assemble your Lion, Dragon, Direwolf or fearsome White Walker. ...Show more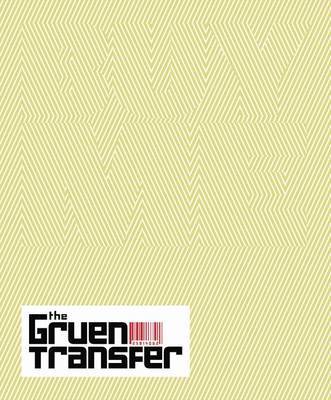 $9.99
AUD
$39.99
(75% off)
Category: MOVIES
Did you know that Pizza Hut once spent millions of dollars trying to burn its logo onto the face of the moon? That the diamond engagement ring was a marketing gimmick invented by De Beers? That popes did celebrity endorsements? Advertising is everywhere. It surrounds and submerges us. Industry rule of thumb says we are exposed to 3000 commercial messages a day. THE GRUEN TRANSFER lifts the lid on the persuasion business, examining how advertising works and how it works on us. Fuelled by brilliant minds, cutting edge science, technological weaponry and a budget of $500 billion a year, advertising seeks to influence our purchases. Which leads to the question: when we reach for the detergent in the supermarket aisle, can we really be sure our thoughts are our own? ...Show more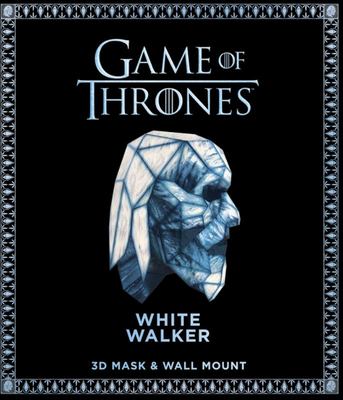 $3.99
AUD
$29.99
(86% off)
Category: MOVIES
Carlton Books and HBO present the Game of Thrones Mask Book series. Each book contains everything you need to make your own 3D paper mask for the most famous creatures in Game of Thrones: House Lannister Lion House Targaryen Dragon House Stark Direwolf White Walker Each mask is a 3D, stylish, geometric representation of a famous beast from the hugely popular television series and, once assembled, fully covers the face and head. These impressive masks can be worn, used as an excellent addition to your fancy dress, or can be displayed on the wall as a cool, sculptural work of art. Each book contains key information about the figure or character, including house words and historical reference. Full instructions are included on how to assemble your Lion, Dragon, Direwolf or fearsome White Walker. ...Show more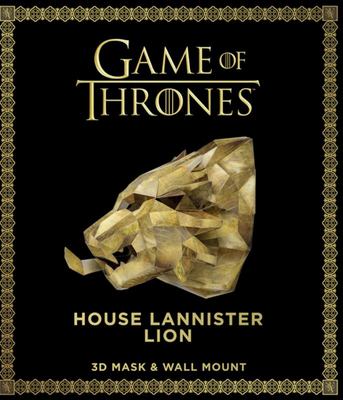 $5.99
AUD
$29.99
(80% off)
Category: MOVIES
Carlton Books and HBO present the Game of Thrones Mask Book series. Each book contains everything you need to make your own 3D paper mask for the most famous creatures in Game of Thrones: House Lannister Lion House Targaryen Dragon House Stark Direwolf White Walker Each mask is a 3D, stylish, geometric representation of a famous beast from the hugely popular television series and, once assembled, fully covers the face and head. These impressive masks can be worn, used as an excellent addition to your fancy dress, or can be displayed on the wall as a cool, sculptural work of art. Each book contains key information about the figure or character, including house words and historical reference. Full instructions are included on how to assemble your Lion, Dragon, Direwolf or fearsome White Walker. ...Show more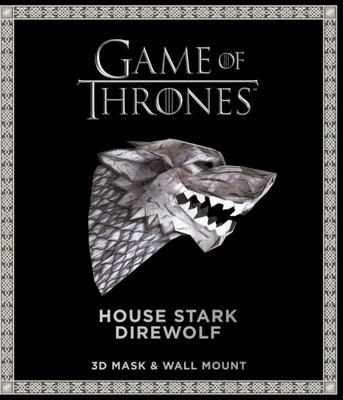 $3.99
AUD
$29.99
(86% off)
Category: MOVIES
Carlton Books and HBO present the Game of Thrones Mask Book series. Each book contains everything you need to make your own 3D paper mask for the most famous creatures in Game of Thrones: House Lannister Lion House Targaryen Dragon House Stark Direwolf White Walker Each mask is a 3D, stylish, geometric representation of a famous beast from the hugely popular television series and, once assembled, fully covers the face and head. These impressive masks can be worn, used as an excellent addition to your fancy dress, or can be displayed on the wall as a cool, sculptural work of art. Each book contains key information about the figure or character, including house words and historical reference. Full instructions are included on how to assemble your Lion, Dragon, Direwolf or fearsome White Walker. ...Show more
$45.00
AUD
Category: MOVIES
A lavishly illustrated look at the locales familiar to J. R. R. Tolkien, the creator of Middle-earth This book takes you to the places that inspired J. R. R. Tolkien to create his fictional locations in The Lord of the Rings, The Hobbit, and other classic works. Written by renowned Tolkien expert John G arth, The Worlds of J. R. R. Tolkien features a wealth of breathtaking illustrations, including Tolkien's own drawings, contributions from other artists, rare archival images, and spectacular color photos of contemporary locations across Britain and beyond, from the battlefields of World War I to Africa. Garth identifies the locales that served as the basis for Hobbiton, the elven valley of Rivendell, the Glittering Caves of Helm's Deep, and many other settings in Middle-earth, from mountains and forests to rivers, lakes, and shorelands. He reveals the rich interplay between Tolkien's personal travels, his wide reading, and his deep scholarship as an Oxford don. Garth draws on his profound knowledge of Tolkien's life and work to shed light on the extraordinary processes of invention behind Tolkien's works of fantasy. He also debunks popular misconceptions about the inspirations for Middle-earth and puts forward strong new claims of his own. An illustrated journey into the life and imagination of one of the world's best-loved authors, The Worlds of J. R. R. Tolkien provides a unique exploration of the relationship between the real and the fantastical and is an essential companion for anyone who wants to follow in Tolkien's footsteps. ...Show more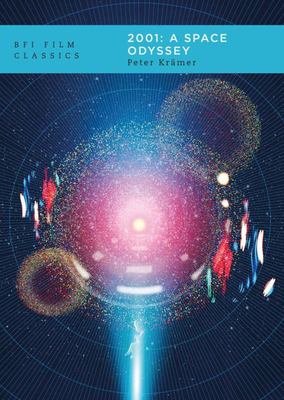 $24.99
AUD
Category: MOVIES | Series: BFI Film Classics Ser.
Stanley Kubrick's 2001- A Space Odyssey (1968) is widely regarded as one of the best films ever made. It has been celebrated for its beauty and mystery, its realistic depiction of space travel and dazzling display of visual effects, the breathtaking scope of its story, which reaches across millions of y ears, and the thought-provoking depth of its meditation on evolution, technology and humanity's encounters with the unknown. 2001 has been described as the most expensive avant-garde movie ever made and as a psychedelic trip, a unique expression of the spirit of the 1960s and as a timeless masterpiece. Peter Kr mer's insightful study explores 2001's complex origins, the unique shape it took and the extraordinary impact it made on contemporary audiences, drawing on new research in the Stanley Kubrick Archive to challenges many of the widely-held assumptions about the film. This edition includes a new afterword by the author. ...Show more
$39.99
AUD
Category: MOVIES
The Book of Horror introduces the reader to the scariest movies ever made and examines the factors that make them so frightening.
$26.99
AUD
Category: MUSIC
What are the greatest rock songs of all time? Who are the most famous musical legends? How can you become a rock star? From the rip-roaring rock and roll rhythms of the 1950s to the psychedelic anthems of the 21st century, discover the music that has moved our feet, touched our souls and mended broken h earts. Explore musical icons, their incredible stories, their chart-topping hits and the artistic movements influenced by the creative explosion of rock. Whether you're bonkers for Bowie, obsessed with Otis, mad about Mumford & Sons, passionate about Patti or crazy about Kurt, this is the perfect book for big fans, little punks and anyone who wants to learn what it really takes to be a rock star. ...Show more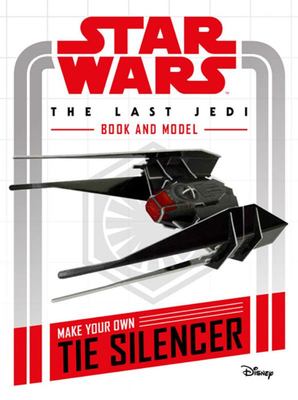 $14.99
AUD
Category: MOVIES | Series: Star Wars Construction
Complete mazes, codewords and puzzles in the uniquely illustrated, full colour activity book. Then press out the pieces to create your very own mini model from Star Wars: The Last Jedi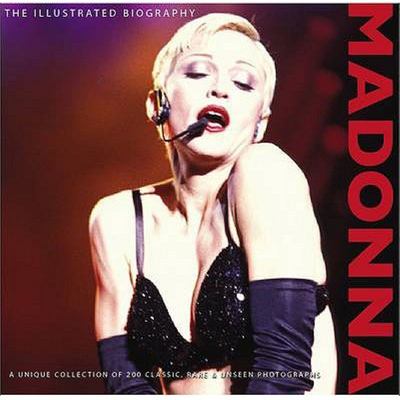 $9.99
AUD
$29.95
(66% off)
Category: MUSIC
Spans the author's 40 year career from his early days in the 60s through to his iconic status as 'The Boss'.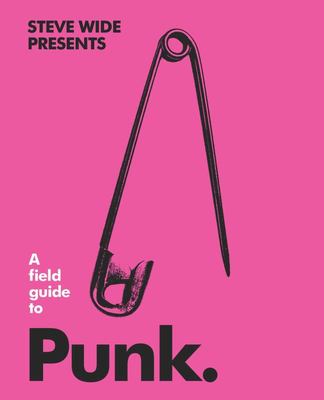 $29.99
AUD
Category: MUSIC | Series: The\Field Guide Ser.
This book is your gateway to the safety-pinned, leather-clad, mohawk-toting, anti-establishment, and generally badass Punk movement.   What makes punk... punk? We might all know the Sex Pistols from the opening bar of their songs. But how do we place the punk movement in the context of the wider zeitg eist of the time? And how do the various international offshoots of punk - American, British, Australian - intersect and overlap? Well, that's precisely what DJ and author Steve Wide explains in this book.   In these pages, Steve explains the social climate of Thatcherism, along with a detailed timeline of foundational bands (as well as connected artists, like Damien Hurst, and other subversive genres like Britpop). There are breakdowns of the most iconic punk artists, as well as fashion designers, record labels, DJs, producers, engineers and magazines - all of which applied their own layer to the punk patchwork. There are deep dives into controversies, rivalries, and band breakups. And lastly, there's a dissection of how evolutions of punk carry on today, in recorded music and in wider pop culture. ...Show more