$12.95
AUD
Category: EXCEL | Series: Primary English
Pascal's Basic Primary Grammar provides the basics of grammar in a book that is easy-to-read and understand.

$6.99
AUD
Category: EDUCATIONAL
Add excitement to mealtime with this educational and entertaining double-sided write-on, wipe-off Division Problems placemat. The mats are well laminated on both sides and usable with wipe-off crayons only (not regular crayons or markers). Measurements: 44.5 x 28.5cm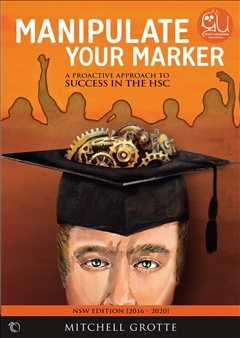 $59.99
AUD
Category: EDUCATIONAL
With easily understandable explanations of exactly what your education system wants from you, Manipulate Your Marker can empower you to proactively remove any restrictions to your academic success.This study aid is designed to assist all NSW and ACT students, from the first days of high school to the fi nal days of the HSC; covering every English Course. ...Show more
$12.95
AUD
Category: EXCEL | Series: Primary English
Pascal's Basic Primary Spelling Years 1-4 show s students how to master the basic letter/sound relationships that are t he foundation of good spelling. It moves step-by-step through to longer and more difficult words. Even the poorest spellers will be motiv ated to learn because of the highly visual pr esentation and the enjoyabl e activities. Once students have learnt the basic concepts contained in this book they should be able to approach all future spelling tasks with confidence. Contents: sounds and blends using sounds vowel sounds endings rhyming words silent letters blends and endings singular and plural word endings contractions< /li> frequently misspelled words homophones answer s ...Show more
$16.95
AUD
Category: EXCEL | Series: Excel Practice Ser.
(NZ Years 4-5) This is a comprehensive study guide for students preparing for the English component of the Opportunity Class Test. A variety of skills, including comprehension, vocabulary and the interpretation of maps, instructions and data are covered in the practice tests. In this book your child wil l find: *Information on the method and purpose of Opportunity Class Placement Tests *Ten practice tests covering a variety of English skills *Passages taken from a wide range of text types *Answers to all questions *Selected explanations to help improve learning and exam preparation ...Show more
$11.95
AUD
Category: EXCEL
Clearly defines all the mathematical terms used in primary school and is packed full of colourful photographs, illustrations and real-world examples to bring maths alive. This book is a welcome reference for both students and parents alike.
$16.95
AUD
Category: EXCEL
(NZ Year 4) The Targeting Handwriting NSW Year 3 Student Book focuses on teaching the basic joins. Features of the book includes: - Diagonal joins, drop-in joins and horizontal joins - Letters that don't join - Letters with exits and entries as a useful and practical transitional stage between printing and cursive - Tracking exercises to introduce exits, entries and joins. Handwriting is one of the most crucial skills students will develop in primary school. Targeting Handwriting covers the handwriting curriculum in a clear and structured way, with content directly linked to NSW syllabus outcomes. Writing is a vital, compelling form of communication. Children need to write every day, for a variety of purposes and for a variety of audiences. To be competent writers, their handwriting needs to be fluent and legible. The teaching of handwriting is an essential part of the writing curriculum. ...Show more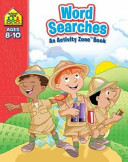 $4.99
AUD
Category: SCHOOL ZONE | Series: School Zone
School Zone's boredom-busting Activity Zone Workbooks entertain kids with colourful hidden pictures, dot-to-dots, mazes, games, and word searches. Each educational workbook uses fun activities and colourful illustrations to introduce important skills. These educational workbooks help children develop ey e-hand coordination, perceptual skills, vocabulary, problem solving and more. ...Show more
$9.95
AUD
Category: EXCEL | Series: Mathseeds | Reading Level: 3-5 years
The ABC Mathseeds Poster Pack contains 5 double sided A2 posters that help to introduce and reinforce all the essential maths terms your chil d needs to become great at mathematics. Find the full program at www.mathseeds.com.au, the website where children learn that mat hs is fun!
$16.95
AUD
Category: EXCEL
Focus is on consolidation of joining skills, plus: * teaching of trickier joins like joining to s, horizontal joins to e, joined double f and joined ft * students begin to assess their own letter size and spacing, spacing between words, and slope.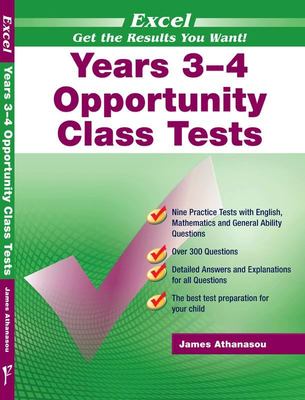 $16.95
AUD
Category: EXCEL | Series: Excel Practice Ser.
The most comprehensive study guide for students preparing for the Opportunity Class exams. The nine separate multiple-choice tests cover a wide range of skills and knowledge, providing practice in areas such as: analogies, arithmetic, calculation, codes, comprehension, figure sequences, graph interpreta tion and more. ...Show more