$24.99
AUD
Category: CRAFT
Learn to fold original paper models designed by the world's leading origami masters! InOrigami Masters Kit, origami artist and author Nick Robinson presents 20 delightful designs by master paper folders from around the globe. This kit has everything you need, including a full-color instruction book, 60 high-quality, double-sided folding papers and an online video tutorial for each model. This origami kit features original designs by the following famous artists: Akira Yoshizawa -- The late Japanese origami grand master who was largely responsible for creating and popularizing the art of origami as we know it today Michael LaFosse -- An internationally renowned master folder, teacher, paper maker and author who has been designing pieces inspired by nature for over 40 years David Brill -- An award-winning British folder who has produced a series of groundbreaking designs that seem to come to life in the closing stages Paul Jackson -- A Tel Aviv-based origami instructor, author and longtime artist known for an unorthodox approach to folding and his pleated and tessellated models Jun Maekawa -- A Japanese origami artist known for popularizing the use of crease patterns in designing origami models Nick Robinson -- A renowned British origami artist and prolific author known for his wide range of models Paula Versnick -- A Dutch folder who started designing origami when she couldn't find the model she wanted And 10 other world-renowned origami masters! The 20 original designs include: The incredible "Kawasaki Rose" -- an intricate model that established Toshikazu Kawasaki as a world-class origami designer The "Triskelion" -- Robert Foord's mesmerizing modular model with a spiral center that resembles the swirl of a blossom "Yoshizawa's Baby Rabbit" -- a delightfully simple model from Japan's greatest master that perfectly captures the essence of the subject Plus many others -- perfect for giving as gifts or decorating your home and office ...Show more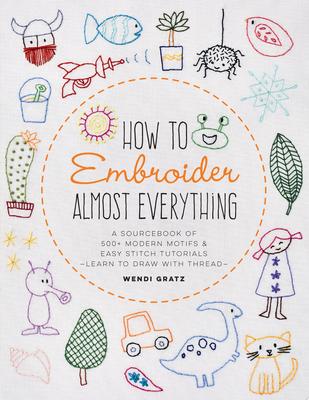 $27.99
AUD
Category: CRAFT | Series: Almost Everything Ser.
How to Embroider Almost Everything is an inspiring, fun, and sophisticated collection of 500+ stitch motifs from embroidery designer Wendi Gratz that offers a fresh new take on embroidery. Get a detailed checklist of everything you'll need to embark on your stitch journey: threads, needles, fabric, a nd more. Find step-by-step tutorials for essential stitches and other techniques for creating the motifs, plus answers to common questions and invaluable tips and tricks. Explore an amazing 500+ modern motifs for almost everything, including people and pets, trees and flowers, everyday objects, food, home, and more. Either re-create the motifs exactly as shown using the accompanying templates and stitch guides, or give them your own creative spin by changing details and colors to suit your own style. How to Embroider Almost Everything helps you take your first steps to embroidering to your heart's content and creating beautiful drawings with needle and thread Each book in the Almost Everything series offers readers a fun, comprehensive, and charmingly illustrated visual directory of ideas to inspire skill building in their creative endeavors. ...Show more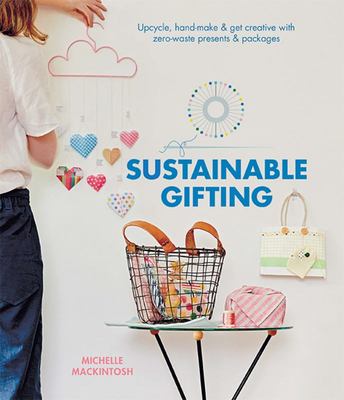 $24.99
AUD
Category: CRAFT
Michelle Mackintosh is on a mission to encourage people to reconnect with each other with thoughtful, creative and sustainable gifts. Put together with Michelle's beautiful aesthetic, Sustainable Gifting brings back the art of crafting packages with love and care.   Containing ideas for sustainable gift s like potted plants grown from seeds, baked goods, beautiful handmade journals and clever tote bags, this thoughtful guide to gifting also features self-made and recycled packaging ideas from delightful labels, string ties, wrapping paper, cards, origami boxes and reused containers.   With projects that are easy to achieve with step-by-step instructions and templates, Sustainable Gifting will inspire everyone to think sustainably about creating zero-waste gifts with love.   ...Show more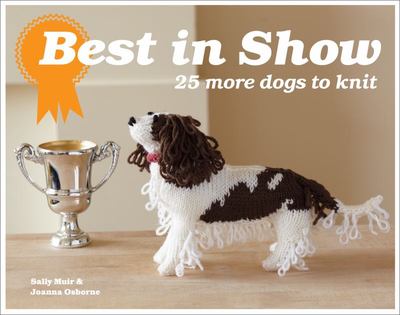 $4.99
AUD
$19.99
(75% off)
Category: CRAFT | Series: Best in Show Ser.
The leading knitting books of 2010 and 2011, Best in Show Dogs  Cats have been outstanding global successes. Sally Muir and Joanna Osborne are back with 25 even more fabulous dog designs. You can knit your own precious pet, reproduce your favourite breed, or even knit the dog you have always desperately wanted. The dogs are surprisingly easy to make. It will only take a few evenings to create a covetable companion for life. Patterns include Chihuahua, Golden Retriever, Cavalier King Charles, Greyhound, Irish Wolfhound, Yorkshire Terrier, Bichon Frisee and Cairn. Idiosyncratic descriptions of the various breeds accompany beautiful photography, making this book irresistible for both keen knitters and devoted dog-lovers. ...Show more
$49.99
AUD
Category: CRAFT
Master key carpentry skills, from simple joinery techniques to fine woodworking, all explained in clear, step-by-step instructions and photographs. This book shows you the main woodworking techniques step by step - from basic through to more advanced types of wood joints, finishing, woodturning, and fur niture restoration. It explains all the essential woodworking tools, including hand tools, power tools, and machine tools. It gives you a directory of more than 100 hard and soft woods and their properties so that you can choose the right wood for the job. Then, put your skills into practice with 28 DIY woodworking projects, which have detailed plans and instructions and are arranged in order of complexity. Make a simple chopping board or wine rack as small weekend projects, or try more advanced woodworking ideas such as a linen chest, dresser, or chair. Endorsed by the Worshipful Company of Carpenters, Woodworkis a complete illustrated woodworking course, giving you all the carpentry skills and techniques you need to create well-crafted and practical objects in treated wood. ...Show more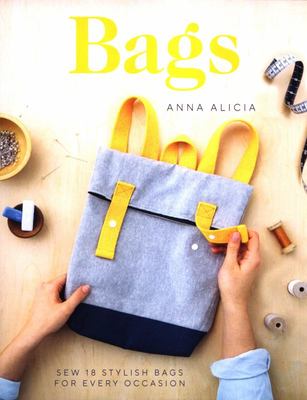 $29.99
AUD
Category: CRAFT
Whether you're a beginner crafter or experienced maker, this book will help you build on your skill level as you learn to make a range of bags from a simple drawstring tote to a stylish colour-block rucksack.    As you work your way through the 18 projects, you'll learn how to create interesting shapes (such as a cubed bag or round bucket bag), work with different fabrics (cotton, canvas, linen and more) and discover how to work in zips, poppers, pockets, straps and other add-ons.    Step-by-step guidance, plus a wealth of tips and tricks, mean you'll always feel confident in developing your technique, while modern designs and design-focussed details will inspire you to get creative with your makes.   Bags is the ideal book for those looking to expand on their sewing skills, create beautiful, lasting additions to their wardrobe or make impressive and covetable gifts for friends and family. ...Show more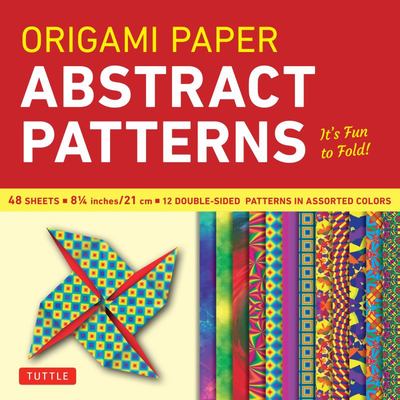 $10.99
AUD
Category: CRAFT
This pack contains 48 high-quality origami sheets printed with 12 different colorful abstract patterns. These creative patterns were chosen to enhance the creative work of origami artists and paper crafters. There's enough paper here to assemble amazing modular origami sculptures, distribute to students for a class project, or put to a multitude of other creative uses. This origami paper pack includes: 48 sheets of high-quality origami paper 12 colorful abstract designs and patterns Double-sided color Large 8 1/4'' squares Instructions for 6 easy origami projects ...Show more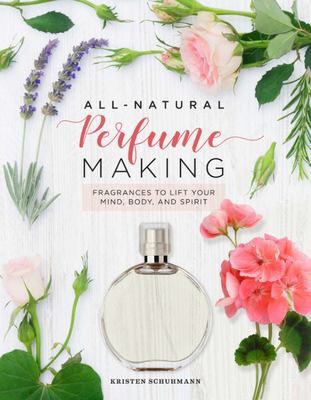 $29.99
AUD
Category: CRAFT
Master your own custom perfume blends with ingredients to benefit your mind, body, and emotions in All-Natural Perfume Making. Just like magic, turn botanical herbs, flowers, and essential oils into wonderful-smelling, healthy, and sustainable perfumes. In All-Natural Perfume Making, author and herbali st Kristen Schuhmann guides beginning perfumers in the art and techniques of crafting oil-based, alcohol-based, and solid perfumes. Learn the history and traditional benefits of certain scents as you create your own unique blends from a variety of plant-based ingredients. In addition to smelling good, natural scents can be a powerful self-care tool to benefit mental and emotional health. Feeling anxious? A blend of vanilla, lavender, cedarwood, and neroli can help relax frazzled nerves. Have a big test coming up? Boost your brain power with rosemary, sweet orange, and peppermint. Once you've grasped the techniques in All-Natural Perfume Making, the possibilities are endless as you mix, layer, and experiment with natural scents. Perfect for the beginner who wants to create their own signature scents without the use of harsh chemicals, this book provides a solid base on the philosophy and methods of crafting all-natural fragrances that not only smell fantastic but can add to your well-being. ...Show more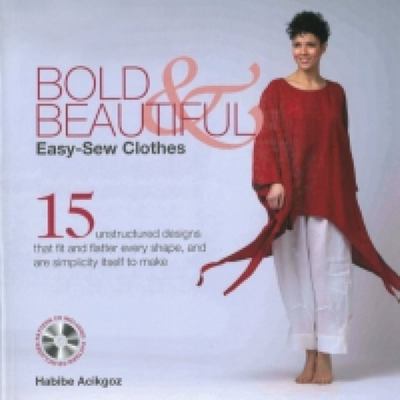 $9.99
AUD
$17.99
(44% off)
Category: CRAFT
These beautiful clothes are easy to make as they are to wear; just print put the pattern in your size from the CD, and follow the straightforward step by step instructions in the book. 15 unstructured designs that fit and flatter every size and are simplicity itself to make. Illustrated guides explain a ll the sewing skills you need. ...Show more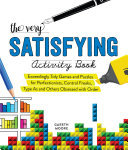 $26.99
AUD
Category: CRAFT
Soothing, detail-rich puzzles and challenges for the neat freak in you! Type As, rejoice! This clever, compulsion-friendly activity book offers pages of activities to satisfy your urge for order. Inside there are i's in need of dots, mistakes to correct, drawings to complete, and more. You'll swoon wit h joy as you perfect, locate, finish, alphabetize, count, and organize your way to the solution. Tidy your desk, sharpen your colored pencils, arrange them by color, and enjoy letting your inner perfectionist shine! This one-of-a-kind activity book for adults lets you: * Conquer more than 85 unique challenges using your well-developed attention to detail and incredible knack for precision * Enter a no-judgment zone where neat freaks, type As, and perfectionists are celebrated * Feel productive and win the day with a colorful and creative variety of puzzles designed just for you! Channel your obsessions in an entirely acceptable, well-adjusted way with Gareth Moore'sThe Very Satisfying Activity Book. ...Show more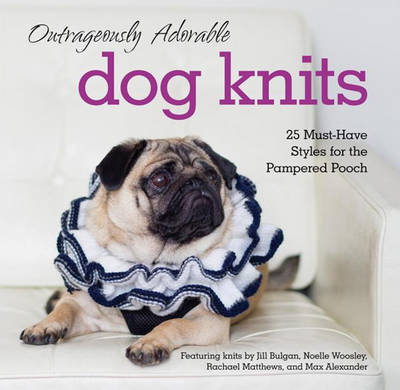 $4.99
AUD
$6.99
(28% off)
Category: CRAFT
Dogs can't knit. But they sure can wear it well.