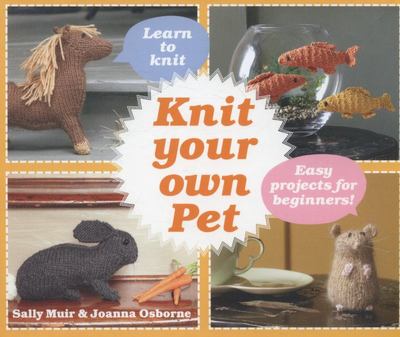 $3.99
AUD
$7.99
(50% off)
Category: CRAFT
Sally Muir and Joanna Osborne are back with a collection of new patterns for pets to make, keep and give. This new book is aimed at new knitters - it contains clear step-by-step instructions for all the basic knitting stitches, as well as hints and tips to get you started and build confidence. Once you have mastered the basics, simple but lifelike patterns for a range of pets include a goldfish, hamster, canary, rabbit, and even a snake. Dog and cat lovers will not be disappointed - the authors have included simplified versions of their much-loved dog and cat patterns. Idiosyncratic descriptions of the various animals accompany beautiful photography, making this book irresistible for new knitters and devoted pet lovers. ...Show more
$24.99
AUD
Category: CRAFT
Joyful Mending shows you how to fix old items of clothing, linens and household objects by turning tears and flaws into beautiful features. Simply by applying a few easy sewing, darning, felting, or crocheting techniques, as well as some sashiko and other favorite embroidery stitches, you can repair you r favorite pieces in a transformative way. These techniques don't just save you money, but make your life more joyful, fulfilling and sustainable in an age of disposable "fast fashion." Author Noriko Misumi teaches you her philosophy of mending and reusing items based on the age-old Japanese concepts of mindfulness and Wabi Sabi (an appreciation of old and imperfect things). In her book, she shows you how to: Repair any kind of fabric that is torn, ripped or stained--whether knitted or wovenWork with damaged flat or curved surfaces to make them aesthetically pleasing againCreate repairs that blend in, as well as bold or whimsical visible repairsDarn your handmade or expensive gloves, sweaters and socks to make them look great again The joy to be found in working with your hands and the personal artistry you discover within yourself lie at the heart of this book. While nothing lasts forever, there's pleasure, as well as purpose, in appreciating age and imperfection. Joyful Mending allows you to surround yourself with the things that truly give you joy, whether they were given to you by a loved one, picked up in your travels or simply have a special place in your heart. ...Show more
$49.99
AUD
Category: CRAFT
Master key carpentry skills, from simple joinery techniques to fine woodworking, all explained in clear, step-by-step instructions and photographs. This book shows you the main woodworking techniques step by step - from basic through to more advanced types of wood joints, finishing, woodturning, and fur niture restoration. It explains all the essential woodworking tools, including hand tools, power tools, and machine tools. It gives you a directory of more than 100 hard and soft woods and their properties so that you can choose the right wood for the job. Then, put your skills into practice with 28 DIY woodworking projects, which have detailed plans and instructions and are arranged in order of complexity. Make a simple chopping board or wine rack as small weekend projects, or try more advanced woodworking ideas such as a linen chest, dresser, or chair. Endorsed by the Worshipful Company of Carpenters, Woodworkis a complete illustrated woodworking course, giving you all the carpentry skills and techniques you need to create well-crafted and practical objects in treated wood. ...Show more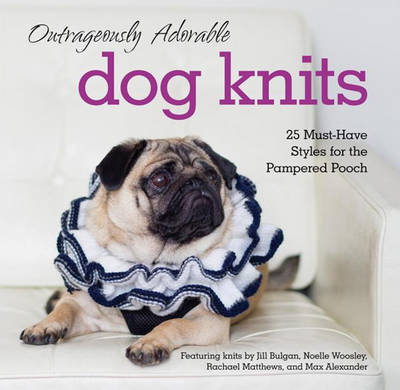 $4.99
AUD
$6.99
(28% off)
Category: CRAFT
Dogs can't knit. But they sure can wear it well.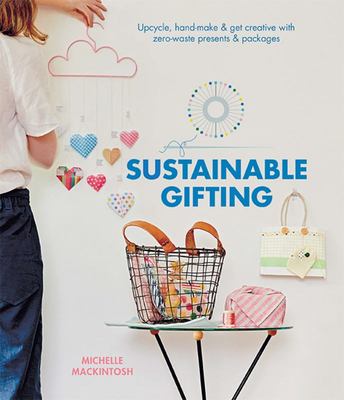 $24.99
AUD
Category: CRAFT
Michelle Mackintosh is on a mission to encourage people to reconnect with each other with thoughtful, creative and sustainable gifts. Put together with Michelle's beautiful aesthetic, Sustainable Gifting brings back the art of crafting packages with love and care.   Containing ideas for sustainable gift s like potted plants grown from seeds, baked goods, beautiful handmade journals and clever tote bags, this thoughtful guide to gifting also features self-made and recycled packaging ideas from delightful labels, string ties, wrapping paper, cards, origami boxes and reused containers.   With projects that are easy to achieve with step-by-step instructions and templates, Sustainable Gifting will inspire everyone to think sustainably about creating zero-waste gifts with love.   ...Show more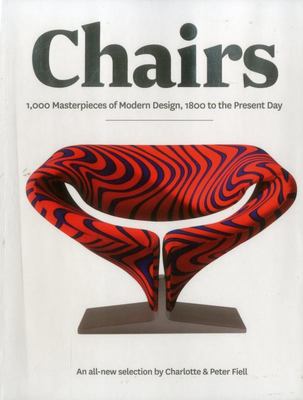 $7.99
AUD
$59.95
(86% off)
Category: CRAFT
"Landmarks of Chair Design" is an all-new survey of highly original and important seating designs by the renowned authorities on the subject - Charlotte and Peter Fiell. Showcasing over 1000 chairs by some of world's greatest designers, from Alvar Aalto to Marco Zanuso, this comprehensive work traces th e fascinating history of the modern chair and explains why it has become such an important cultural phenomenon. ...Show more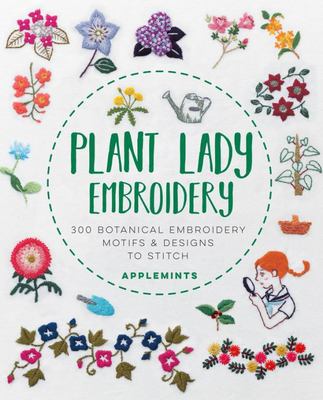 $29.99
AUD
Category: CRAFT
A great collection of 300 plant and flower embroidery motifs.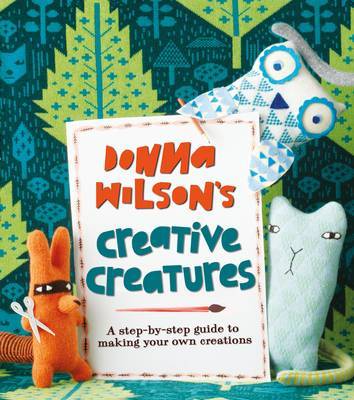 $5.99
AUD
$14.99
(60% off)
Category: CRAFT
This craft book with a difference marries exceptional design quality with appealing, easy-to-make projects - all with the help of a winning cast of knitted friends. Donna Wilson's lovable, highly-sought-after knitted characters have made their very own craft creations, and in this book they show childre n how to copy them. Information about the characters adds an irresistible extra dimension: little stories throughout the book explain why each character made each object as a present or surprise for one of their friends. Children will really want to make these things, and with the simple step-by-steps they really can. The book will appeal long after the projects are completed. ...Show more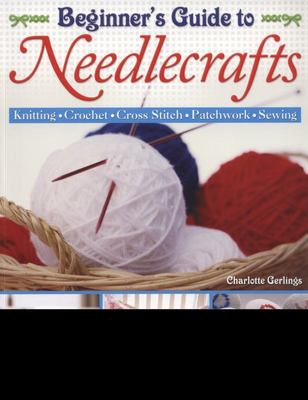 $14.99
AUD
Category: CRAFT
This title appeals to a wide, yet still growing market of creative handicraft enthusiasts. With simple instructions and step-by-step diagrams, and including charts and templates, this is a highly accessible and practical guide.
$24.99
AUD
Category: CRAFT
The long-awaited new book from the authors of the blockbuster bestseller Spotless. It's almost a decade since the original Spotless took Australia by storm, selling more than half a million copies and launching Shannon Lush as Australia's most trusted domestic guru. Now the original team of Shannon Lush and Jennifer Fleming has written the book that everyone has been asking them for - an A-Z of stains and stain removal that will become the new trusted household companion. Shannon's tried and true remedies have rescued many an accidental stain maker, and now solutions are even easier to find in this A-Z guide. Not only that, it features brand new stains - from pesto to pomegranate, kebabs to kiwi fruit, hoisin sauce to hummus - as well as old favourites - from red wine to rust, banana to butter, moths to mayonnaise. Spotless A-Z features a comprehensive list of stains, the most common surfaces affected by stains, and step-by-step instructions on how to solve them. there's no need to consult an index. the solutions are right there - and they are solutions you can trust. With so much information about stain removal techniques available from so many different sources, much of it contradictory, it's important to have a guide you can rely on: Spotless A-Z. ...Show more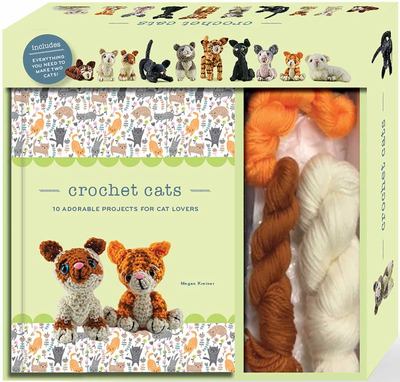 $35.00
AUD
Category: CRAFT | Series: Crochet Kits Ser.
We're not "kitten around" with these adorable crochet projects A ball of yarn has never yielded so much fun The kit includes all the materials you'll need to create two cuddly kitties: yarn, a crochet hook, a tapestry needle, fiberfill stuffing, and two pairs of safety eyes. The 80-page paperback instru ction book contains photos and illustrations to guide you in making ten projects. Crochet your very own collection of cuteness ...Show more