$32.99
AUD
Category: BLUE MOUNTAINS | Series: Woodslane Walking Guides
The third edition of the bestselling Blue Mountains Best Bushwalks is the perfect companion for the bushwalking fan. The book features: 66 different walks, varying in length from 30 minutes to two days Accurate, full colour maps and step by step directions. Detailed walk statistics including distance, t otal ascent/descent, grade and estimated time. Detailed information on Blue Mountains History and Natural Environment. Walking ideas for families with children, including safety tips. Over 150 full colour photographs. With over 4 million Australians now regularly walking for fun and fitness, this guide book is the perfect companion for any Sydney-sider looking to bust out of the city and explore the raw beauty of the NSW Blue Mountains. ...Show more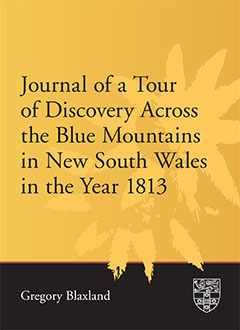 $14.95
AUD
Category: BLUE MOUNTAINS | Series: Classic Australian Works
Journal of a Tour of Discovery Across the Blue Mountains in New South Wales in the Year 1813 was first published in 1823 and was republished several times subsequently.Gregory Blaxland (1778-1853) settled in Australia in 1806 and was in the expedition that crossed the Blue Mountains in 1813.
$25.00
AUD
Category: BLUE MOUNTAINS
Collection of short historical pieces on the Blue Mountains originally published in local newsletters
$4.99
AUD
$9.99
(50% off)
Category: BLUE MOUNTAINS
The Blue Mountains start right on the doorstep of the city of Sydney. Regardless of your fitness level or experience, the best way to discover these rugged escarpments, heart-stopping views and diverse environments is to set off on foot. This guide will take you along 5 walks that reveal the very best t hat the Blue Mountains has to offer.   ...Show more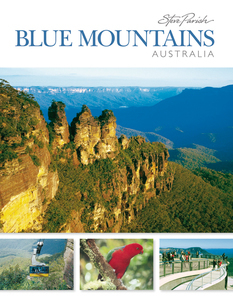 $9.95
AUD
Category: BLUE MOUNTAINS | Series: Souvenir Books Ser.
The Blue Mountains are a paradise for adventurers and a magnet for ga rden lovers. The glorious images in this book show this dramatic stretch of the Great Divide in all its beauty.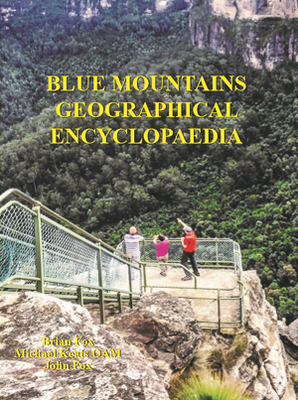 $60.00
AUD
Category: BLUE MOUNTAINS
Between the Nepean River and Mount Victoria is sandwiched over 200 years of European history and thousands of years of Aboriginal heritage, some 2700 names have been applied to the places in between. This book is about those names, the men and women who named them, why and when they did. Lead author Br ian Fox has been on the job for over 20 years, systematically collecting and documenting every fact and every event. Researching and honing the text has been the role of co-authors John Fox and Michael Keats respectively. A tome of 544 pp, full colour, hardcover with dust jacket. It includes 180 colour photographs, 70 of different waterfalls. This text is a must for every person interested in the Blue Mountains whether they are a resident, bushwalker, teacher, history buff or curious visitor. ...Show more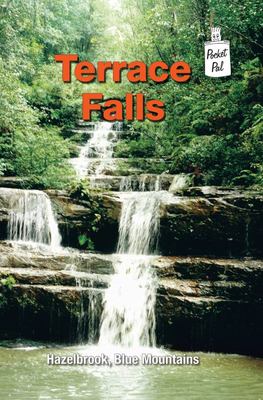 $7.99
AUD
Category: BLUE MOUNTAINS
South Hazelbrook, Blue Mountains Walking tracks in the mid mountains are generally not as strenuous as those in the upper mountains. Try the gentle walks of South Hazelbrook where for over a hundred and twenty years walkers and nature lovers have been inspired by the majestic scenery of Terrace Falls R eserve. Here you will find a historic and complex layout of walking tracks.    Thoughtful walkers will appreciate the effort that went into creating the beautiful stone steps and gently-sloping paths that give access into this wonderland of tumbling waters, sandy 'beaches', still pools, peaceful rainforests and strange rocks.   The old track layout had eight bridges providing easy access over Terrace Falls and Bedford Creeks at various points. All have been lost through floods or bushfires, but the watchful eye can spot remains at creek crossings.   The track plan consisted of paths on both sides of the creeks from Terrace Falls to Bedford Pool. The western track fell into disuse, largely because of the loss of the bridge over Bedford Creek near Picnic Point. However, since the publication of Terrace Falls Pocket Pal, renewed interest has seen it again signposted.   Terrace Falls Reserve can be accessed from either Terrace Falls Road, Valley Road or Lower Valley Road. Note that since the book was written, the road through the Reserve has been classified by Blue Mountains Council as a firetrail and private vehicle access is no longer possible. This is sad since the road was created by the Reserve Trust as a tourist road.   Terrace Falls was the second Pocket Pal published and contains 32 pages with 9 maps covering 6.5km of tracks. ...Show more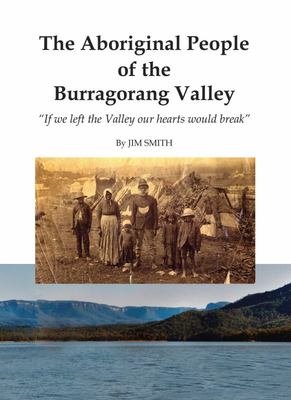 $50.00
AUD
Category: BLUE MOUNTAINS
Jim Smith has documented in The Aboriginal People of the Burragorang Valley, a unique community in a unique setting the like of which I know no other. For the people of the Blue Mountains it provides a rich background to understanding the Aboriginal members of our community. Eugene Stockton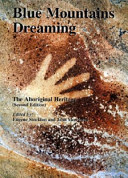 Blue Mountains Dreaming
by Eugene Stockton (Editor); John Merriman (Editor)
$45.00
AUD
$50.00
(10% off)
Category: BLUE MOUNTAINS
In 1788 the Aboriginies of the Blue Mountains had had no contact with Europeans; within 30 years their traditional way of life had been irrevocably changed. Of the generations of new mountain dwellers who followed, few appreciated the Aboriginal heritage of the region, even though evidence of their pres ence was known from the Nepean River and the adjacent escarpment. Increasingly however, widespread discoveries of art sites, occupation sites, stone tools, axe-grinding grooves and stone arrangements, research into the journals and early writings of European explorers and settlers, and the compilation of oral histories, are providing a rich, if incomplete, account of the traditional lifestyles and environment of the Gundungurra and Darug people of the Blue Mountains. This new edition gathers together new research and information about the original inhabitants of the Blue Mountains. It provides a fascinating account of histories, languages, legends and European contact. ...Show more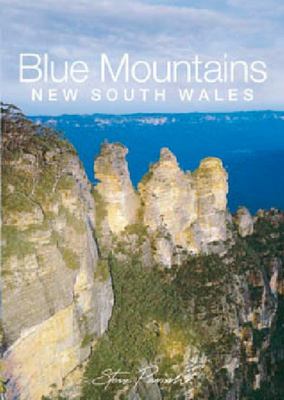 $7.95
AUD
Category: BLUE MOUNTAINS | Series: Little Australian Gift Book Ser.
West of Sydney in the golden sandstone country of the Great Dividing Range are the Blue Mountains. The dramatically beautiful landscapes, quaint townships and fascinating wildlife are captured in this glowing little gift book, a perfect memento of the Blue Mountains.